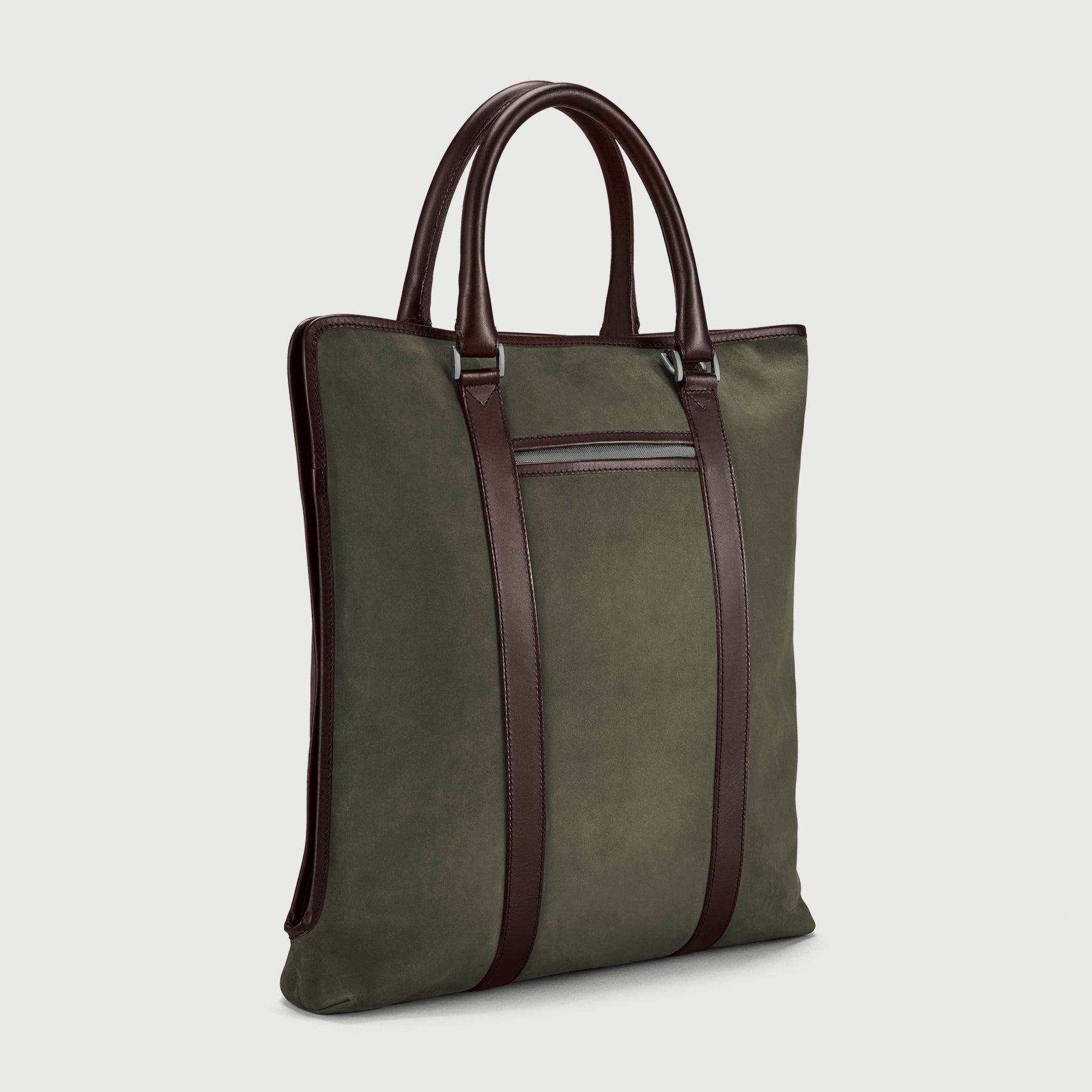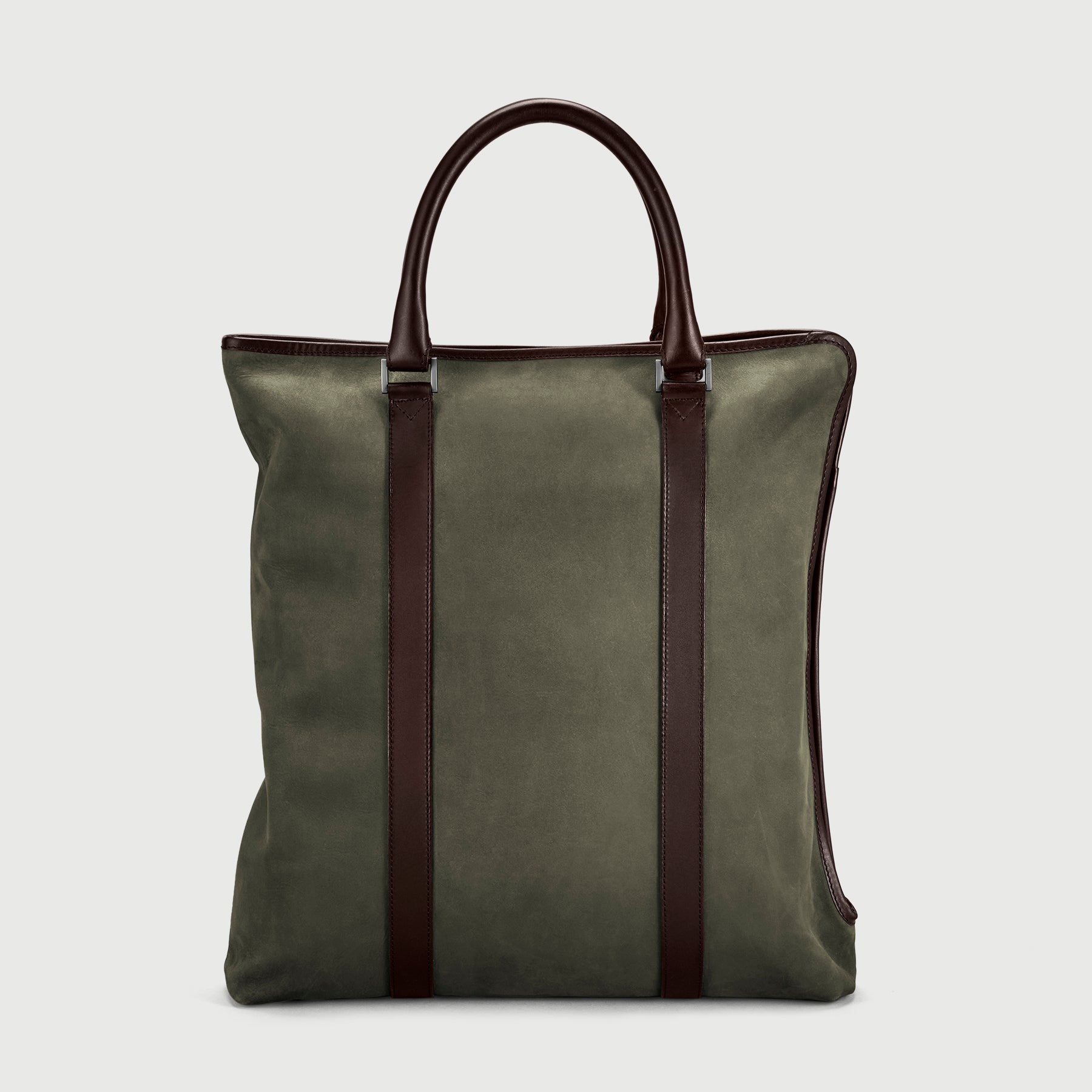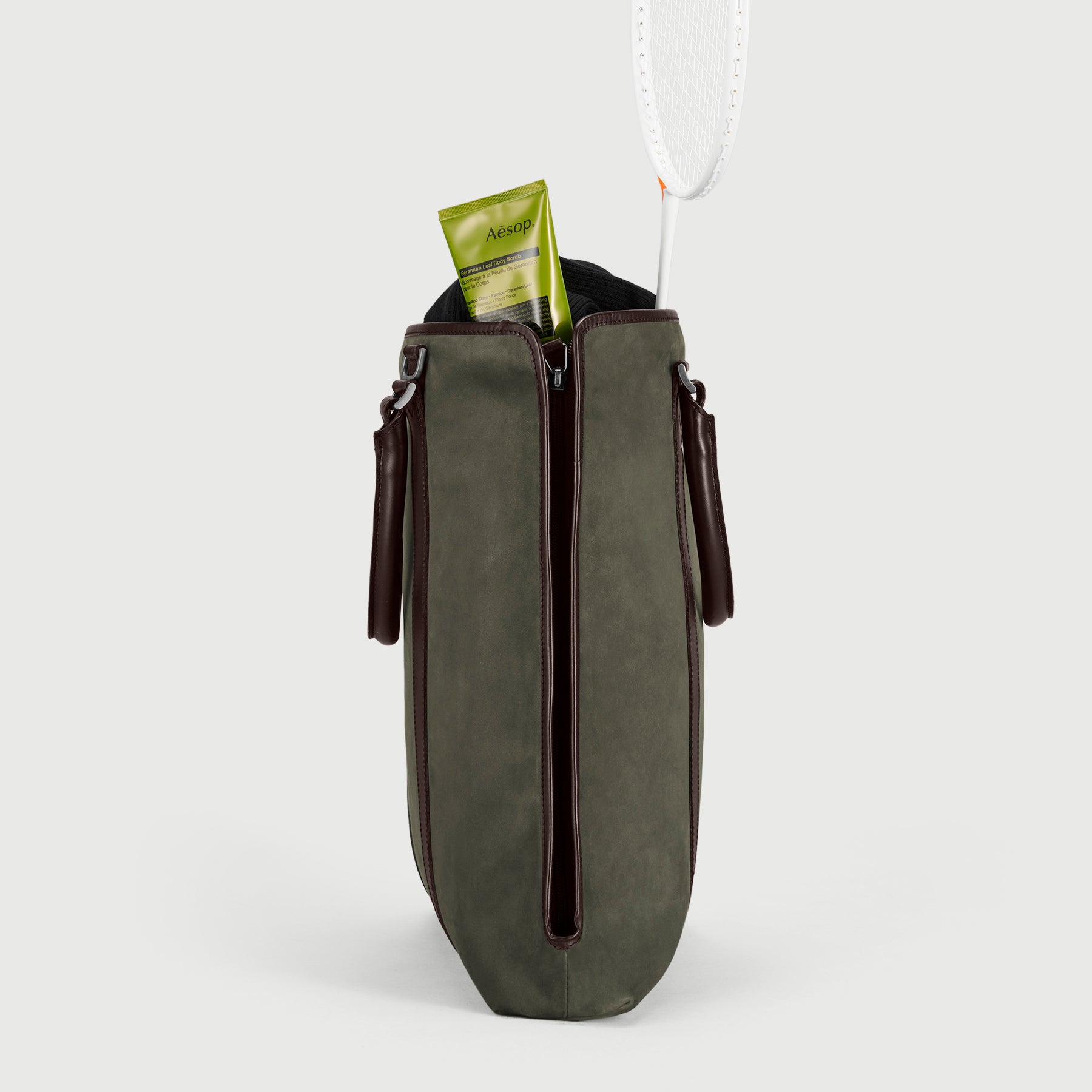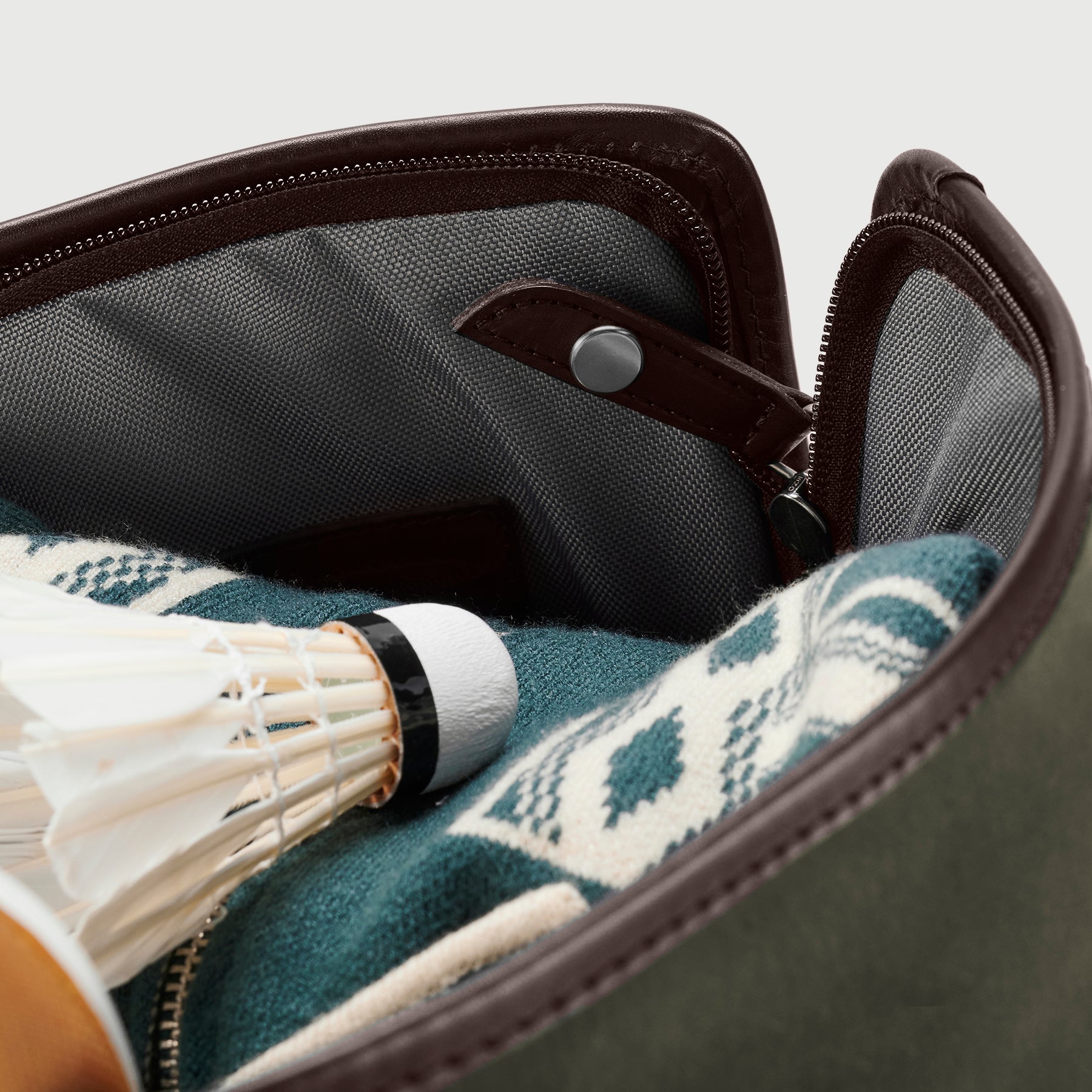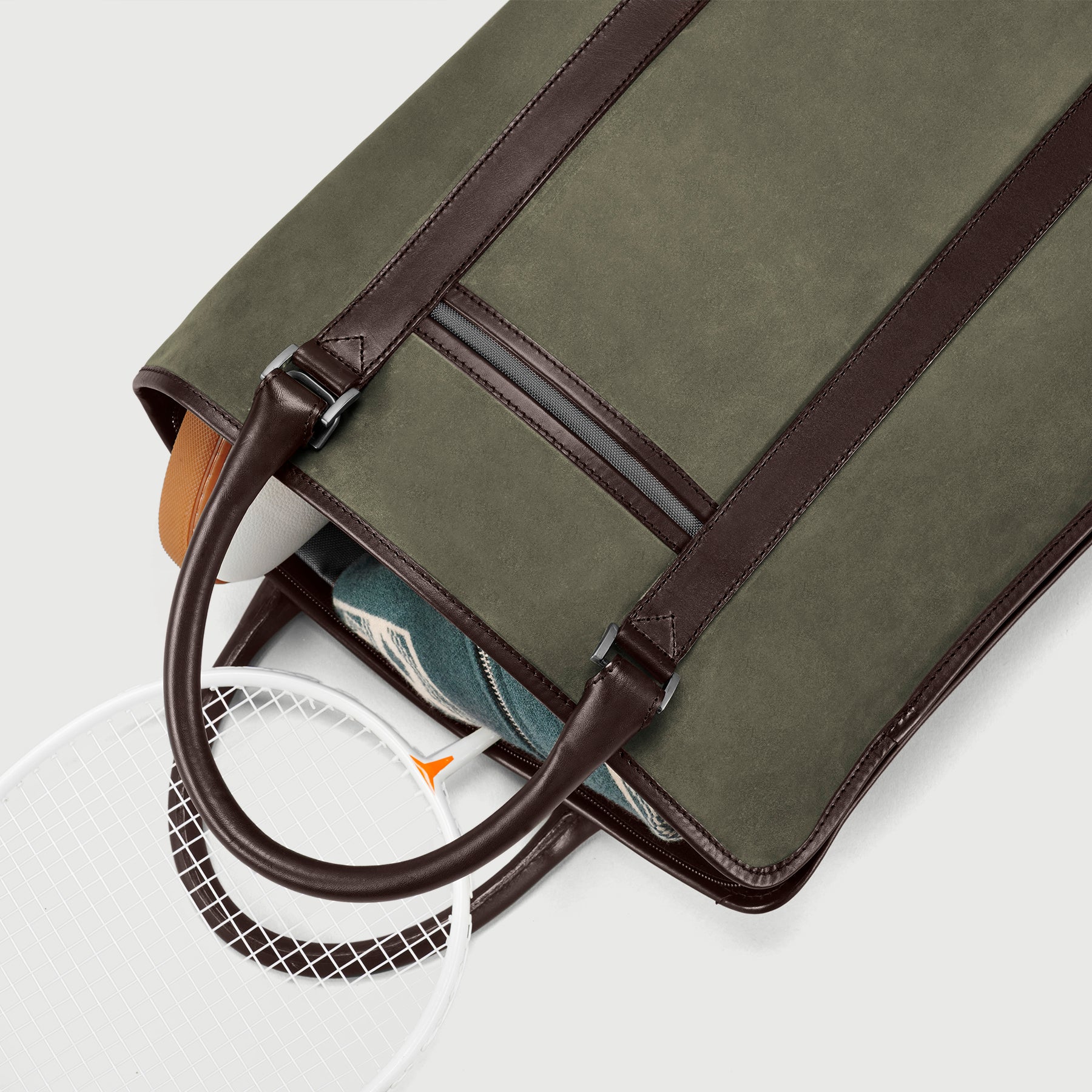 The tote: reimagined
Instead of a singular opening at the top, Anywhere Tote boasts a unique zipper locking system that runs down the side of the bag.

The result? Maximum convenience and accessibility. No more aimlessly diving into your tote bag to retrieve that hidden item.
Compartmentalise your carry
In spite of the minimalist exterior, there are an array of practical features to help you stay organised on the go.

With a hidden passport slot, 16" laptop compartment and four internal pockets, every item has its place.
For all occasions
Whether you're headed into the office, enjoying a Sunday stroll or simply picking up a few ingredients for the evening meal, Anywhere Tote is the essential lightweight companion.