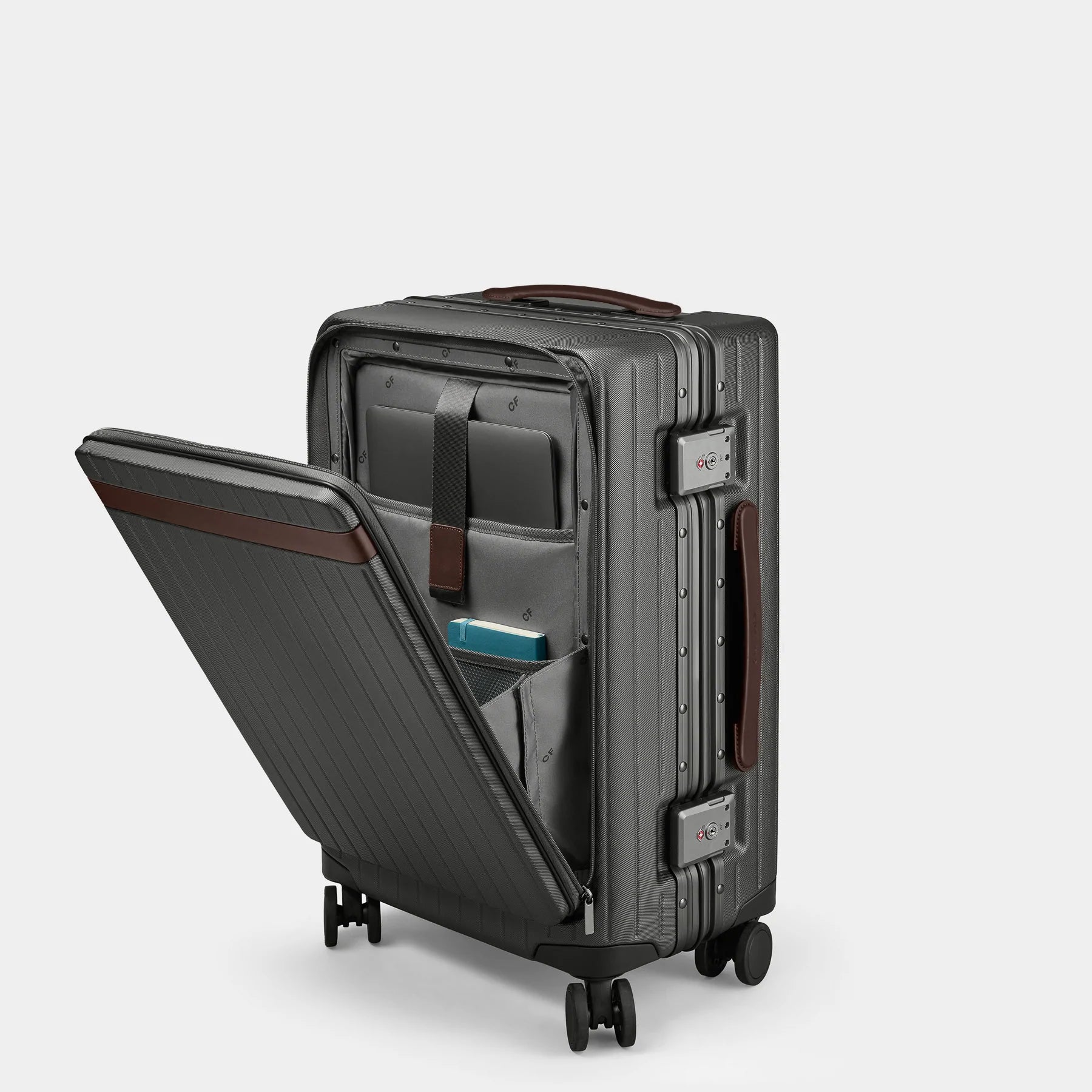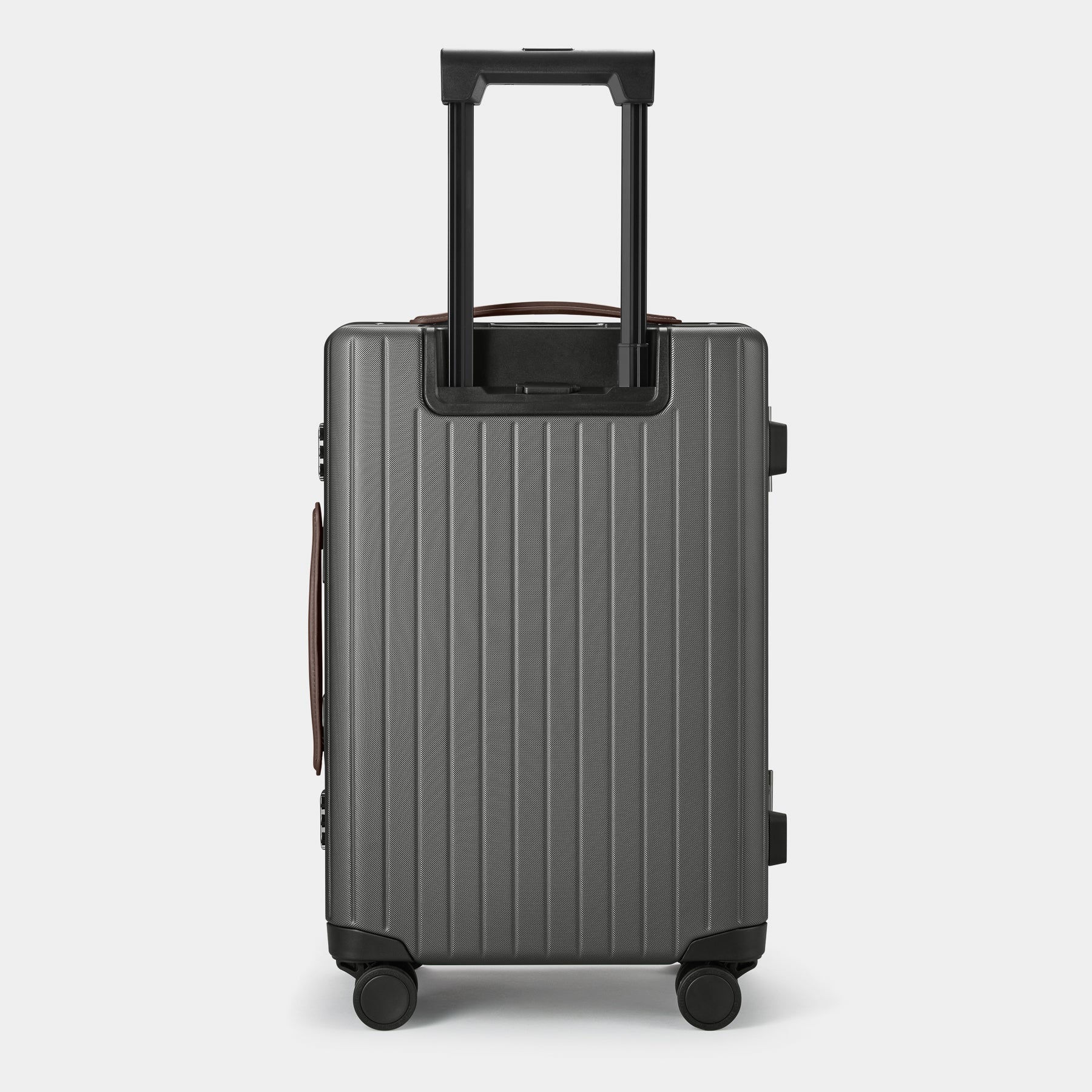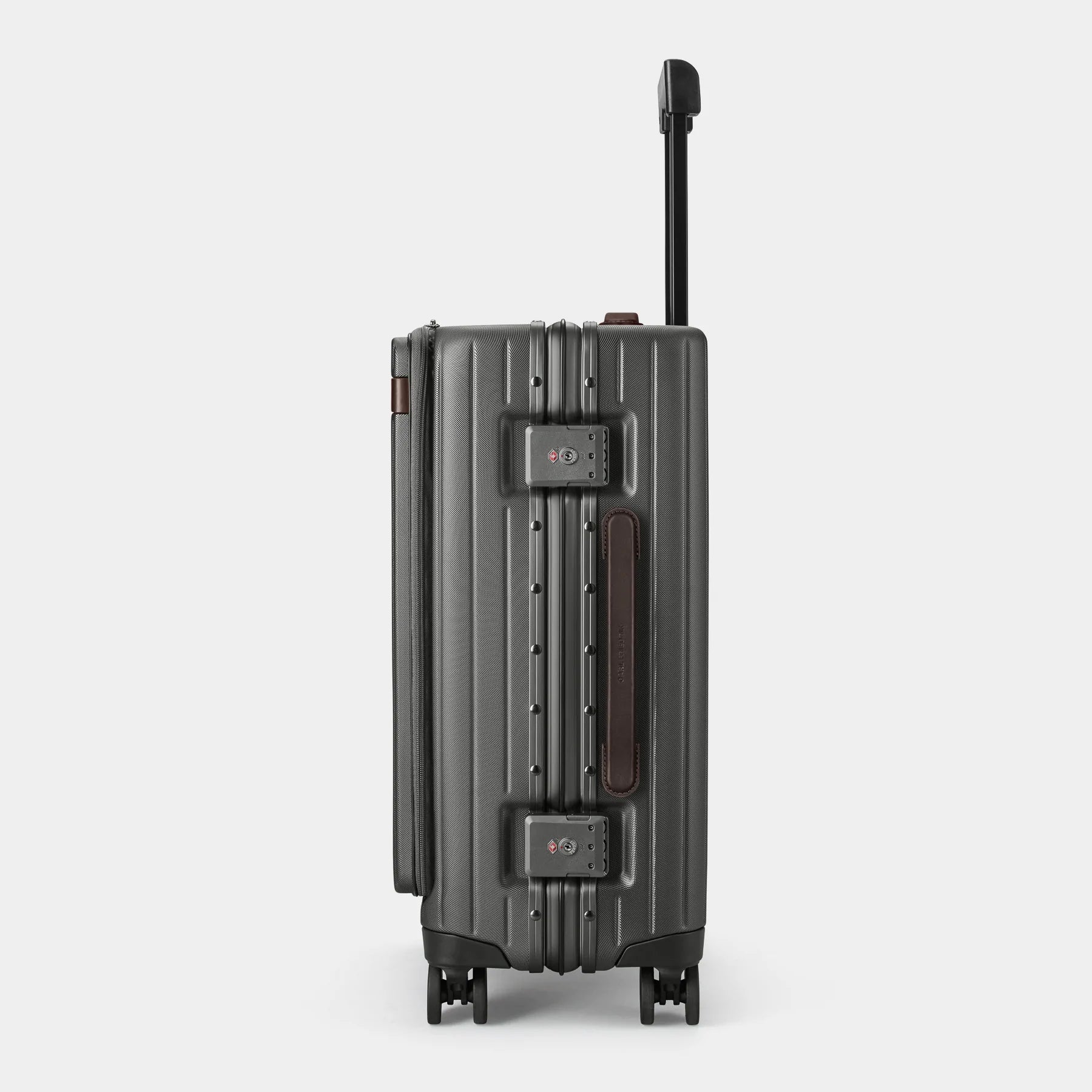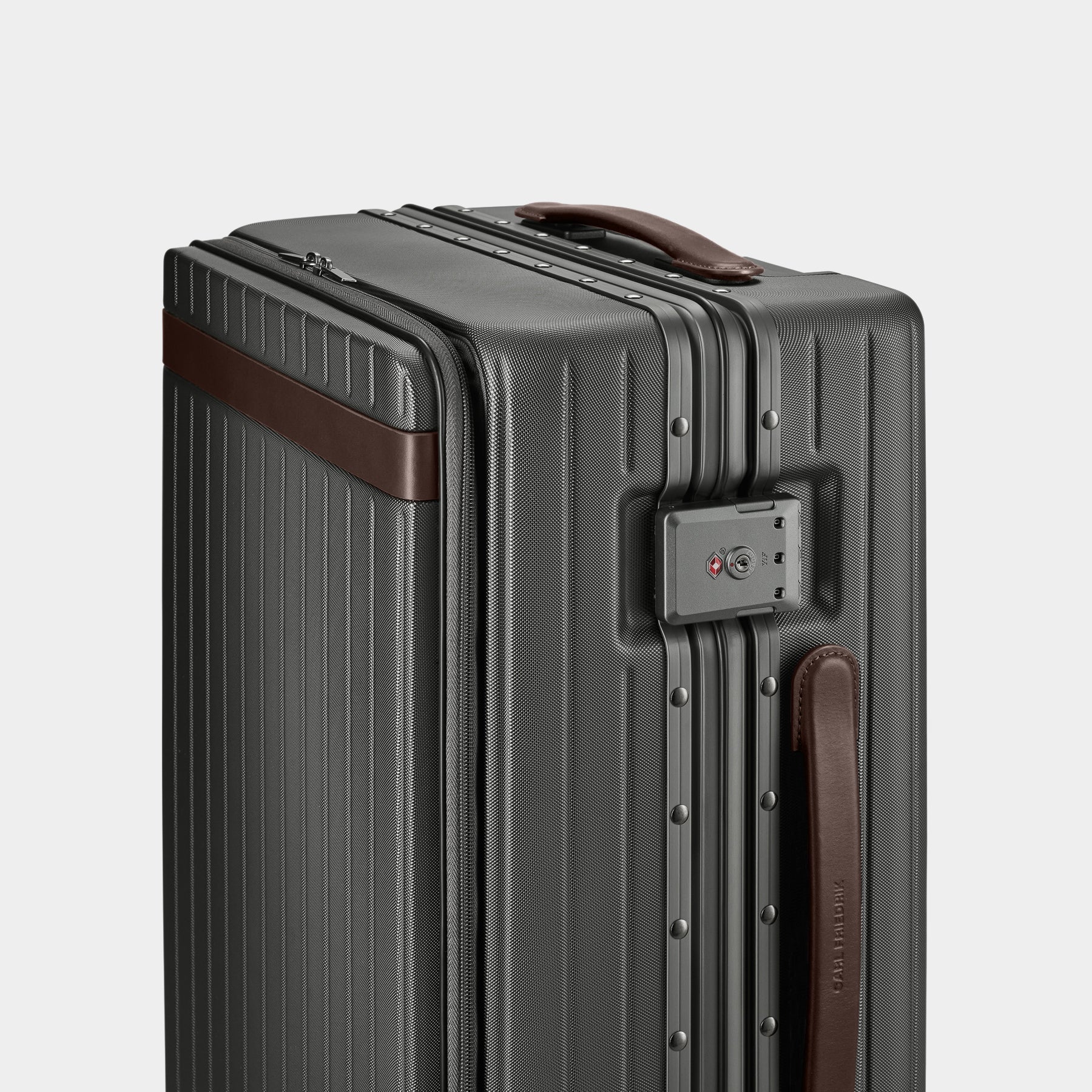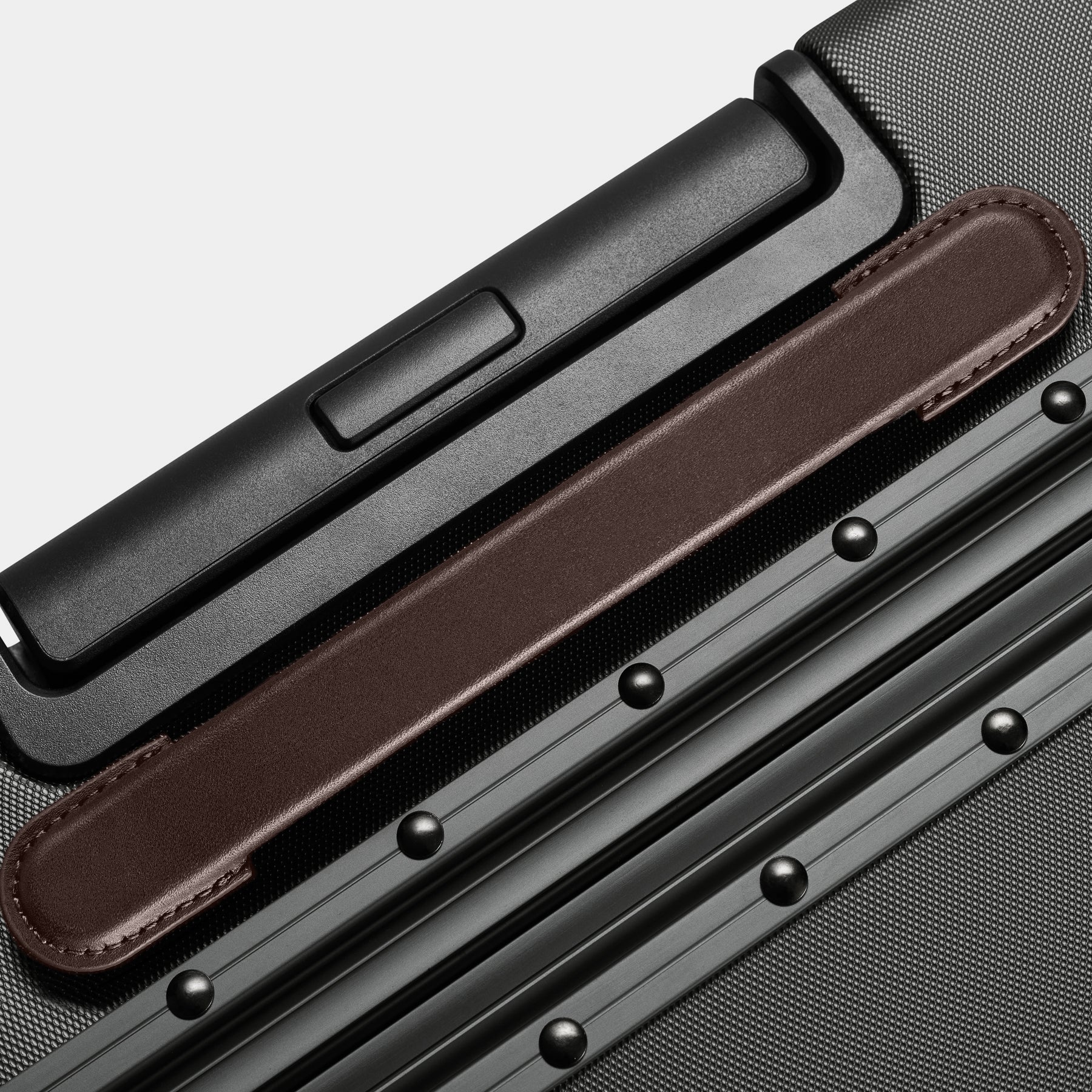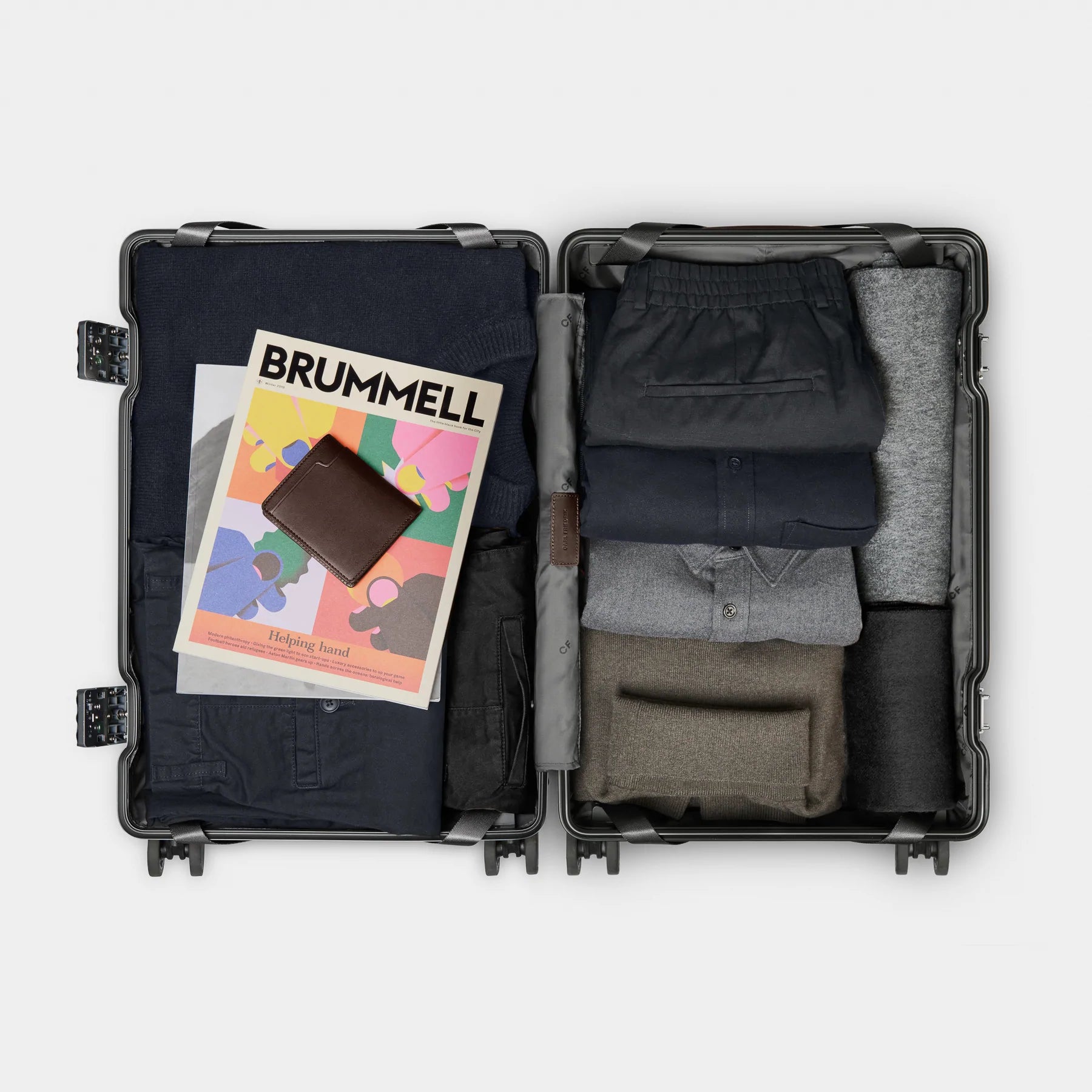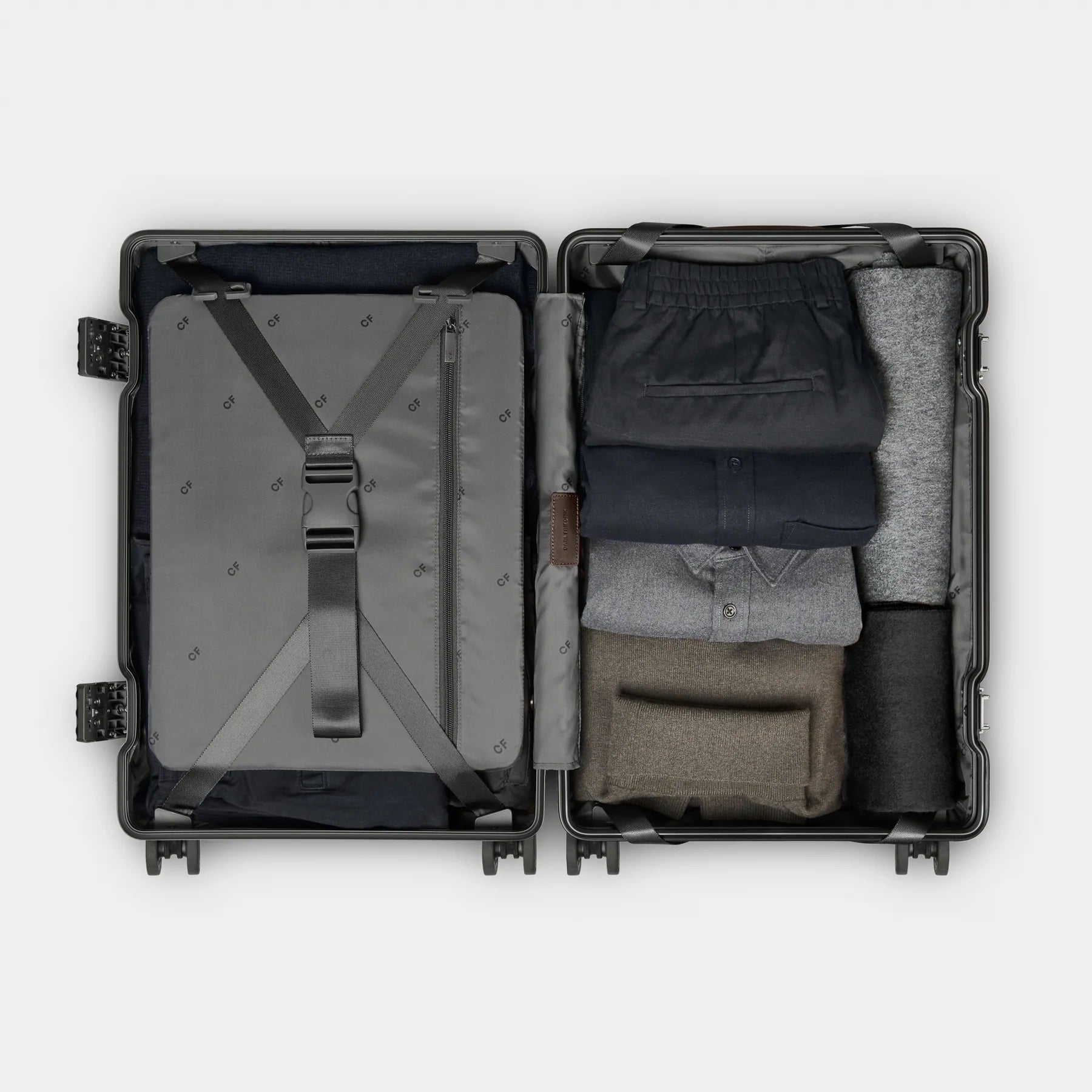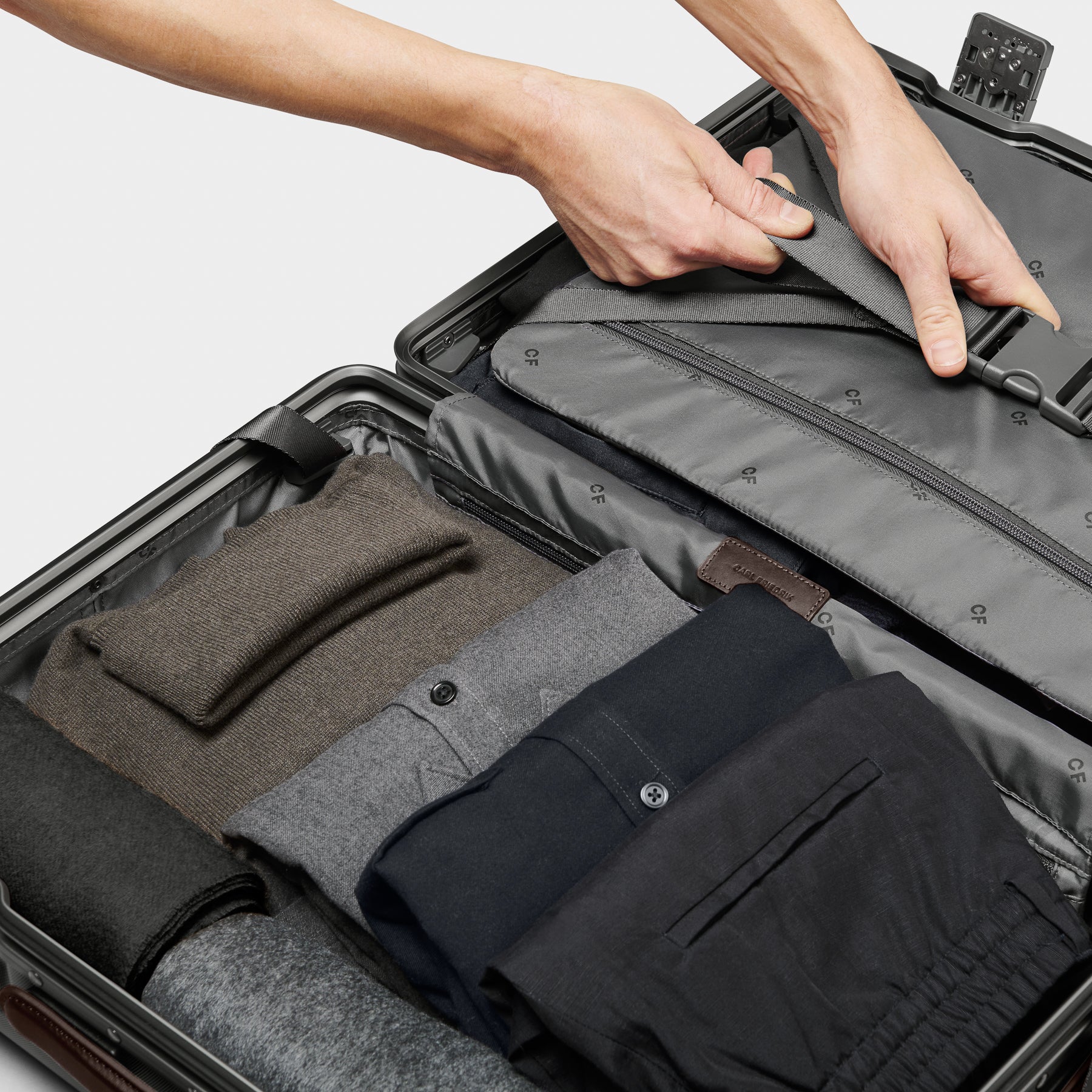 Premium Italian leather detailing
Handmade by a team of artisans, our leather is characterised by its smooth surface and natural finish.
Durable aluminium lock frame
The metal frame is hard-wearing and incorporates secure combination locks, ensuring your valuables remain protected at all times.
Silent Japanese spinner wheels
Offering 360° manoeuvrability without any unwanted noise. Made by Hinomoto, the gold standard brand in wheel manufacturing.
A great product.
I recently purchased the Carry on Pro sample. OI must say that I am extremely happy with my purchase. The case is designed for maximum use of space.
The quality of the whole case is extremely good.
Having recently travelled by air with the case, it worked perfectly for my requirements. I received very positive comments from a member of the cabin crew, as I was waiting to disembark, which helped confirm it was certainly the correct decision to purchase this great carry on case.
Absolute Quality
This is a very special product! Refined and elegant, absolutely 'built for the job', I've two pieces now I get the large checkin and complete the set!
My first Carl
It's a beautiful piece and it glides smoothly. I love it.