There's a lot of frustrating variables to contend with when you take a flight. From potential delays to below-par airline food, unwanted noise and cramped conditions.
But the right carry-on essentials can make your journey a more productive or relaxing experience — so it pays to know how to pack for a flight.
That's no easy task when you have a limited amount of space. So we've debated the age-old question of 'What to pack in a carry-on?' and composed a list of 9 indispensable items.
Before we fly straight into the list, here's some general advice for effective flight packing.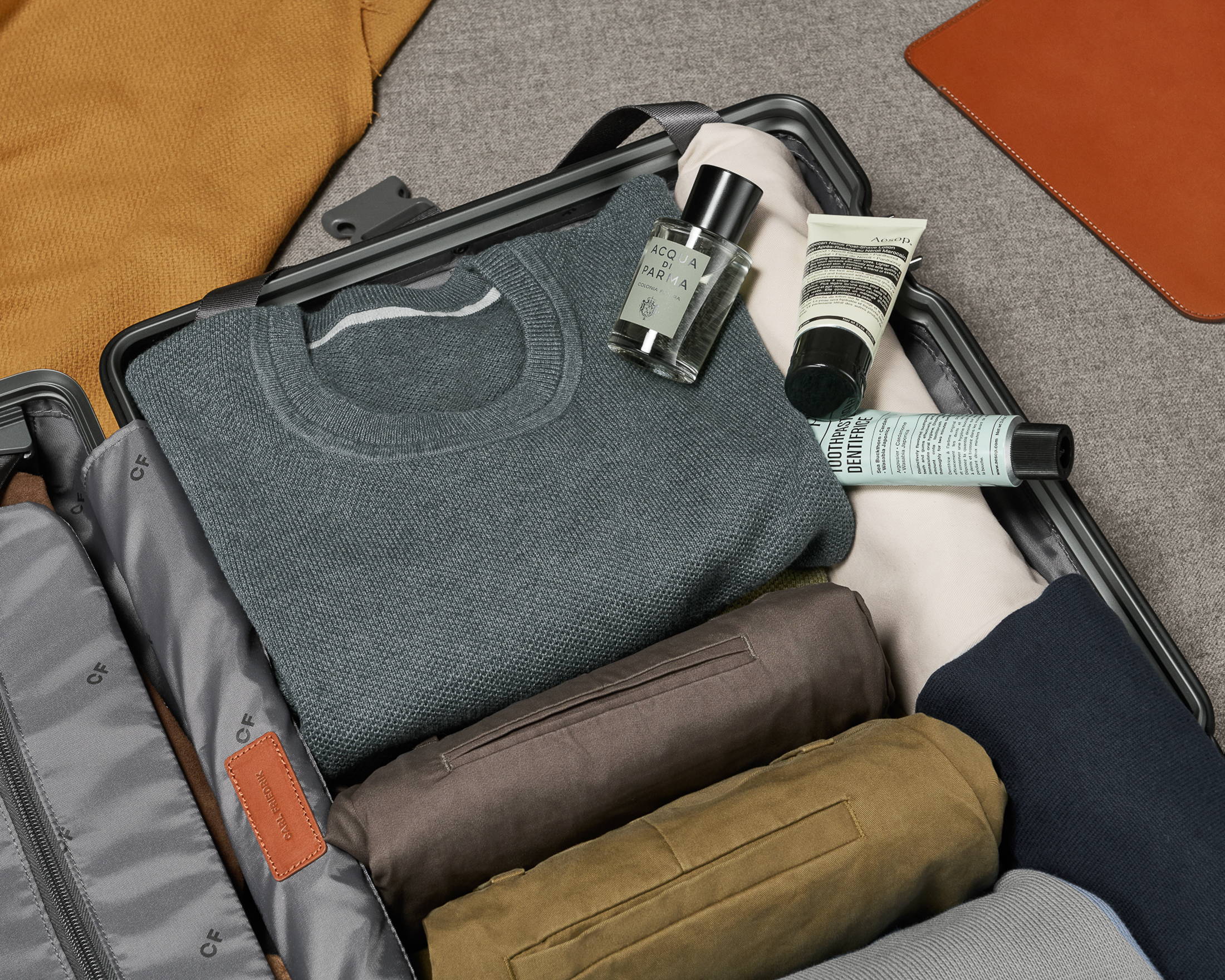 Carry-on packing considerations
Whether you're boarding a 2-hour domestic flight or setting out on a 10-hour transatlantic odyssey, a stress-free trip can only be achieved by chewing over these key considerations.
Start with entertainment. Flights — especially the long ones — tend to be pretty boring unless you've added something to your carry-on checklist to keep you distracted or amused.
Make sure to download some podcast episodes. Or, if you're planning on working ensure documents and emails are offline-ready. Do these things while packing, as it's easy to forget until you're airborne.
If you're not one for in-flight entertainment or working on the go, then you probably prefer to spend your time catching up on rest. In which case, sleep-inducing accessories like a neck pillow or travel blanket should form part of your flight bag contents.
Next comes safety. As reported by Forbes a few years back, aeroplanes aren't exactly the most hygienic of places. But as we're in the midst of a pandemic, it's more important than ever before to bring a hygiene kit whenever you travel.
With jet lag, confined spaces and the lure of the bar to navigate, we're often left feeling a bit worse for wear at the end flights. But with toiletries and cosmetic products on hand, we can depart feeling rejuvenated and ready to tackle our business meeting or first whisky sour.
For tips and tricks on how to pack efficiently, check out our Suitcase Packing Guide.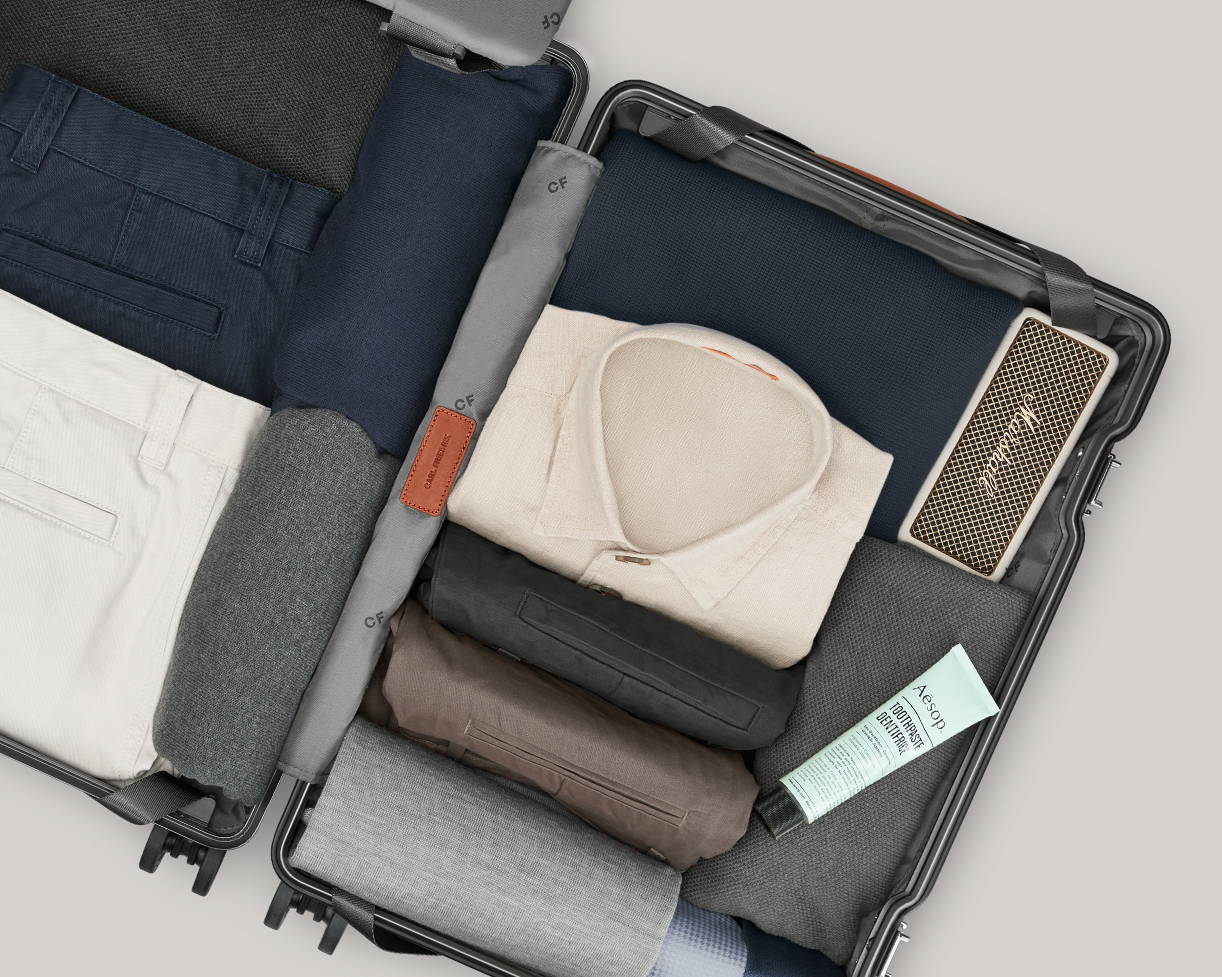 Carl Friedrik's carry-on suitcases
We offer two lightweight polycarbonate carry-on suitcases. Each streamlined travel case boasts an aluminium lock frame, effortlessly smooth Japanese spinner wheels and Italian leather detailing for a refined finish.
The Carry-on is a highly durable suitcase that blends functionality with timeless elegance. Perfect for those who like to travel in style.
Our latest cabin suitcase — The Carry-on Pro — is for serious business (and pleasure). There's an integrated front pocket for quickly accessing your travel documents and laptop while on the move. And the interior design features compression accessories that promote an easy and efficient packing experience.
And if you want to take your packing game to a new level, check out The Packing Cubes. A set of four packing cubes for compressing and organising your clothes and shoes. Designed to save precious space, they fit effortlessly into any of our suitcases.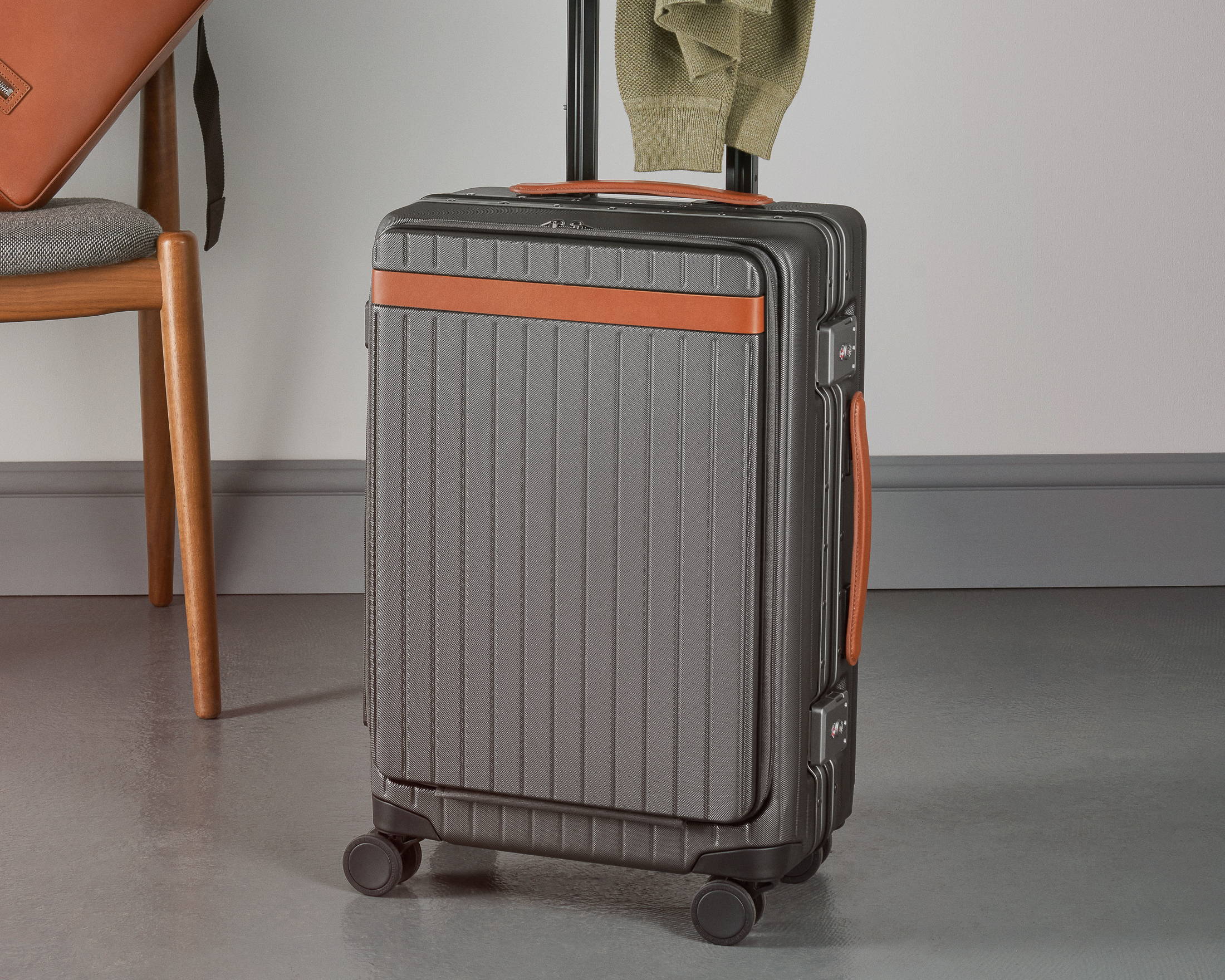 9 carry-on essentials
1. Reading material
In-flight magazines are notoriously droll, so unless you're keen to flick through page-after-page of advertisements and editorial promotions, it's best to stock up on quality reading material pre-flight.
Whether it's the latest copy of GQ or the novel you've been meaning to tackle for months, an engaging read is sure to make the journey fly by.
There's also the added bonus of keeping you occupied in the airport lounge – especially in the event of a lengthy delay. A real no-brainer when deciding what to pack in your carry-on, then.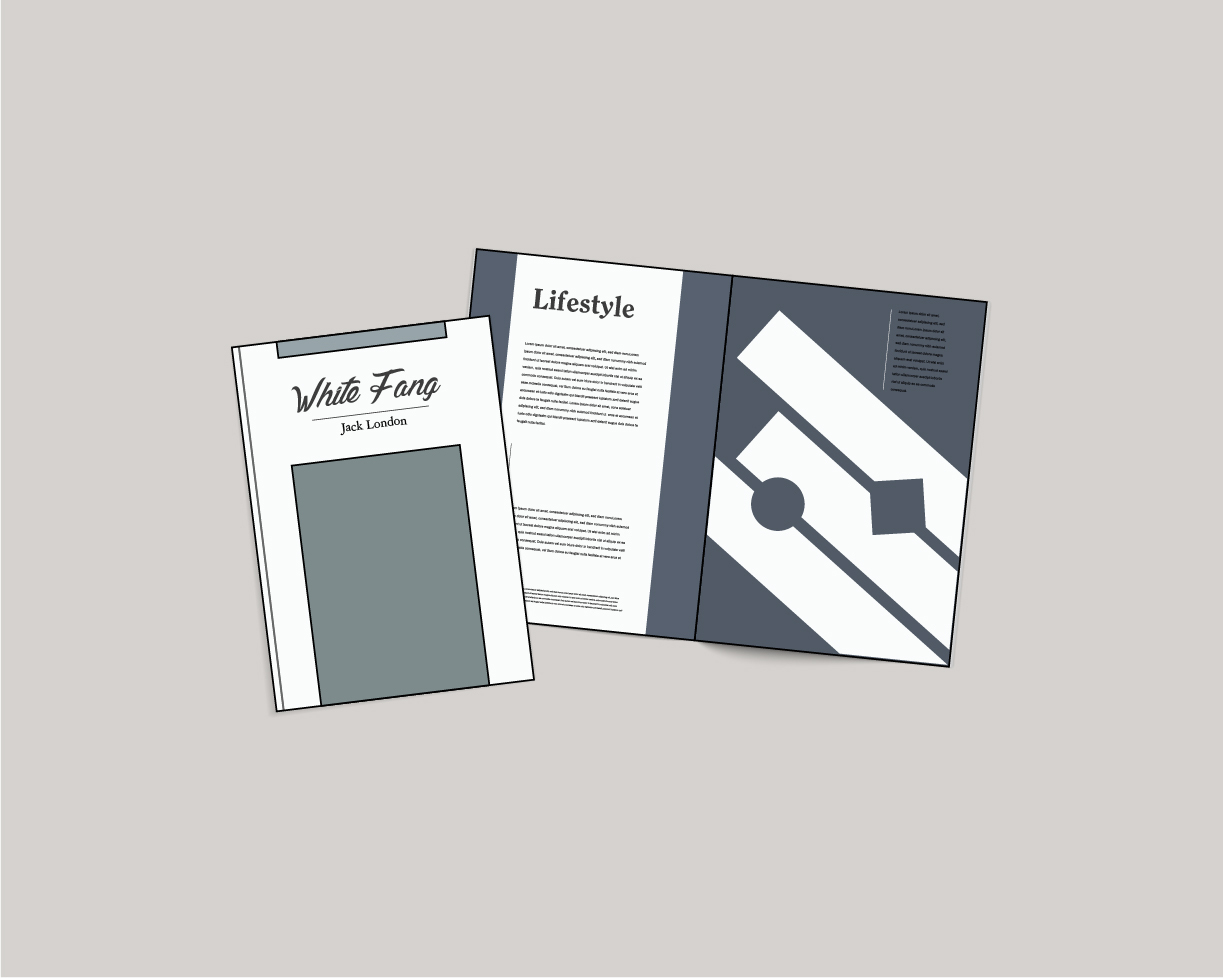 2. Warm jumper
You'll probably have these packed in abundance if you're jetting off to a colder climate, but that's less likely if the Bahamas is your final destination.
Cabin temperatures are always kept on the colder side to counter aviation-associated health issues like fainting — hence why we recommend you at least have the option of warm outerwear in your carry-on.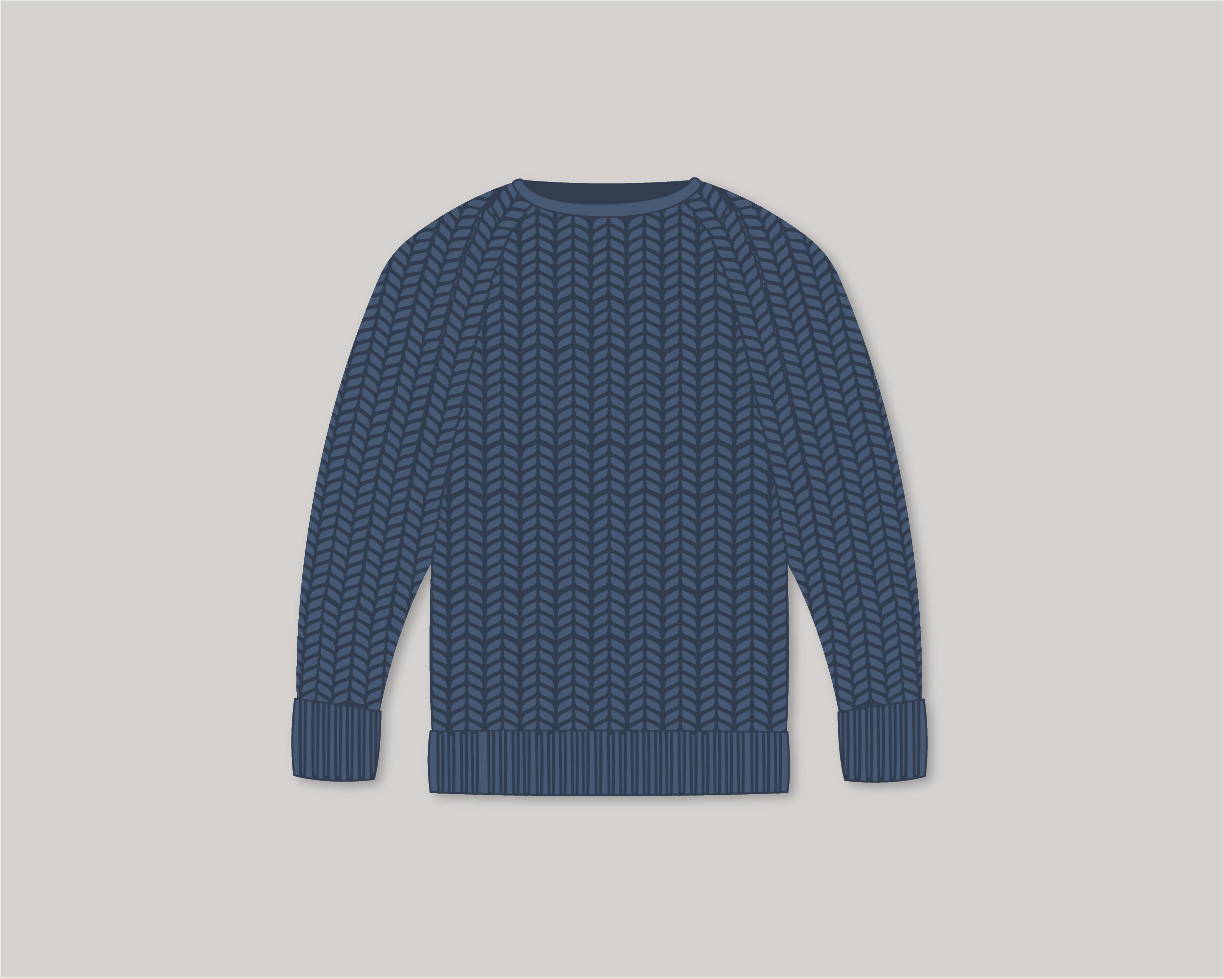 3. Portable phone charger
Picture this. You're just settling into a lengthy flight, gradually working through the first of many Suits episodes downloaded on your phone, when the battery abruptly dies. Hours of boredom await.
Yet a portable charger could easily have saved you in this time of need: a pocket-sized accessory that you simply must-have.
Not only will it facilitate your in-flight television binging or gaming, but also keep you juiced up enough to call a taxi, check a train route or book a restaurant upon landing.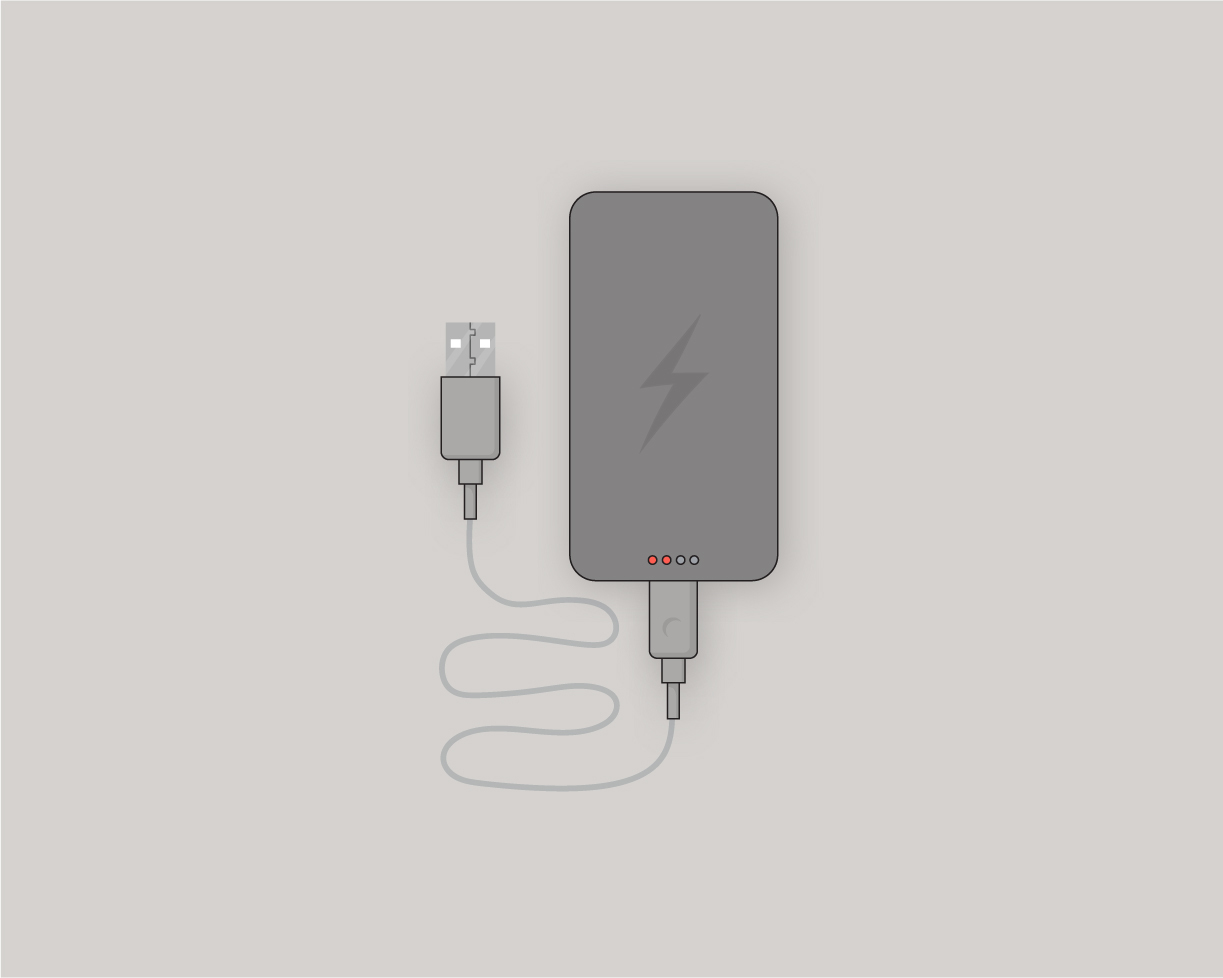 4. Noise-cancelling headphones
No list of what to pack in a carry-on would be complete without noise-cancelling headphones.
They help to prevent jet lag and travel fatigue by allowing you to sleep more comfortably while flying. No easy feat when there's cabin noise and chatty neighbours to deal with.
And whether you're listening to music or a podcast, you can also expect clean and crisp audio entertainment throughout the flight.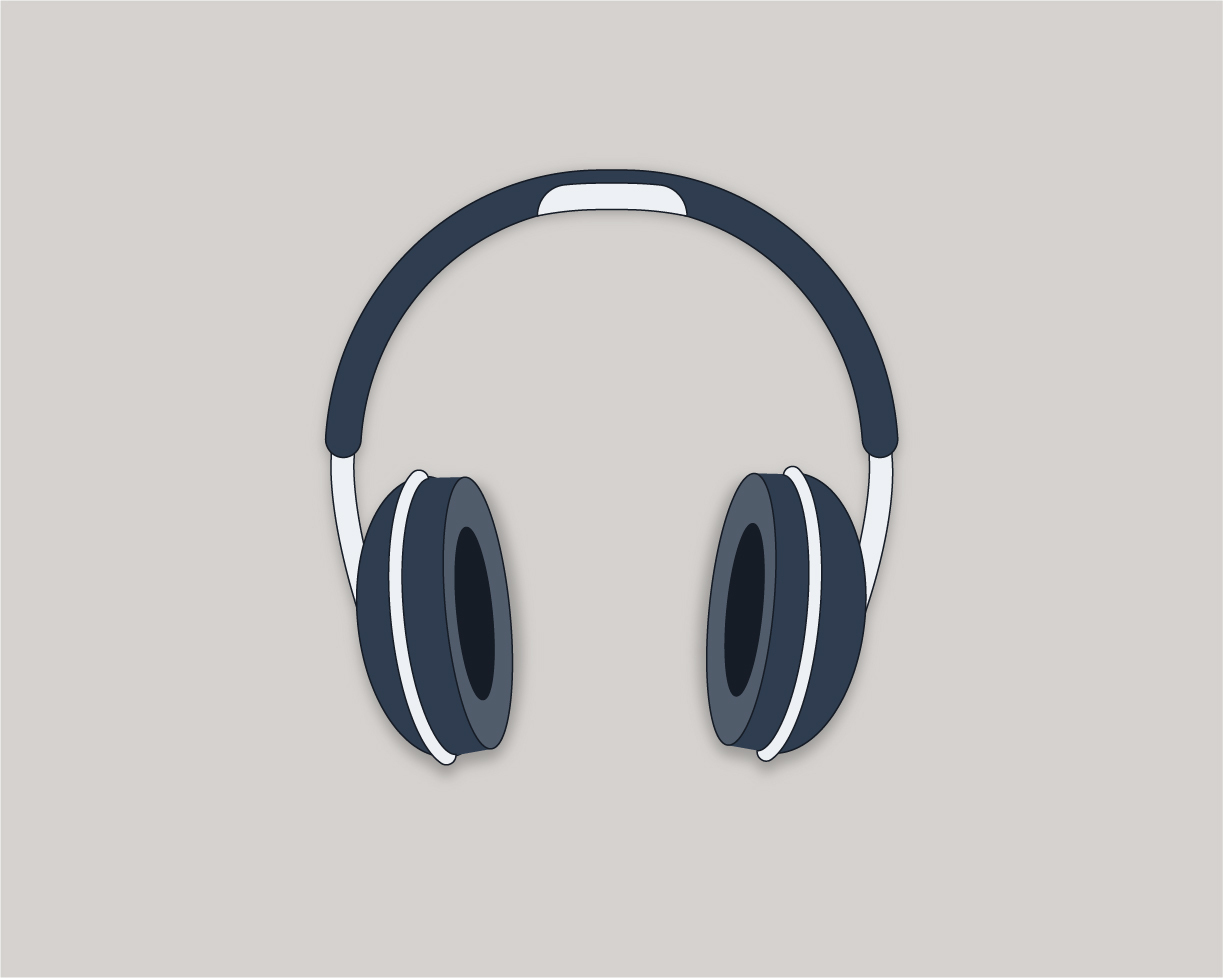 5. Valuables
It's an unwritten rule that you should always pack valuables — including passports, wallets and electronic devices — in your carry-on baggage.
The reason is simple: checked luggage frequently gets lost, damaged or stolen.
There's no worse way to start your relaxing holiday than with a broken MacBook or finding out that your wallet is now halfway across the world. Eliminate the risk by keeping valuables with you at all times.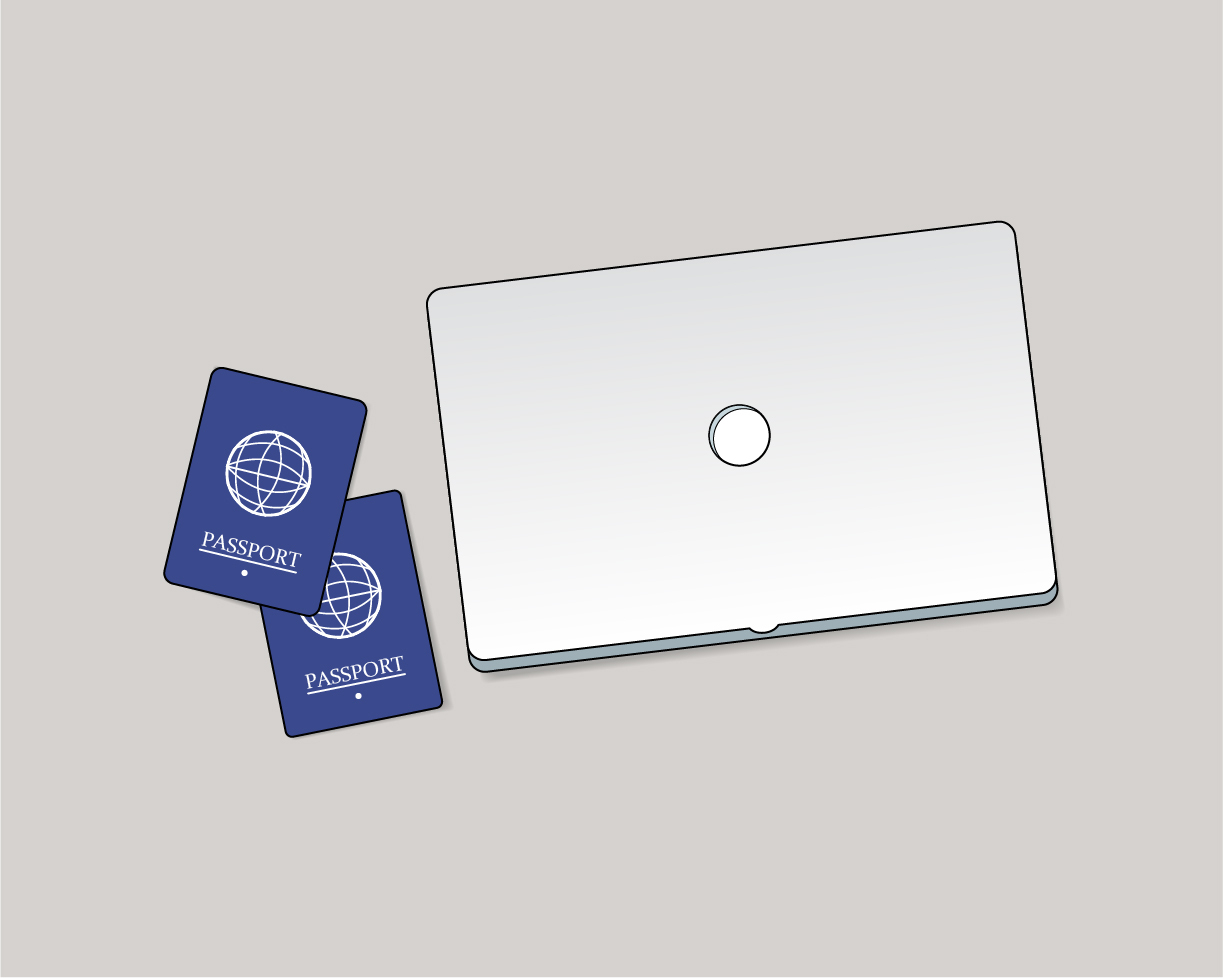 6. Travel safety kit
Most airlines won't let you board a flight now without wearing a mask, but it makes sense to board with spares in case yours become broken or damaged.
At a bare minimum, you'll also want to pack alcoholic hand sanitiser in your carry-on given how many high-touch surfaces there are on an aeroplane. Just remember that the bottle must be no bigger than 100ml, otherwise, it will get flagged at customs.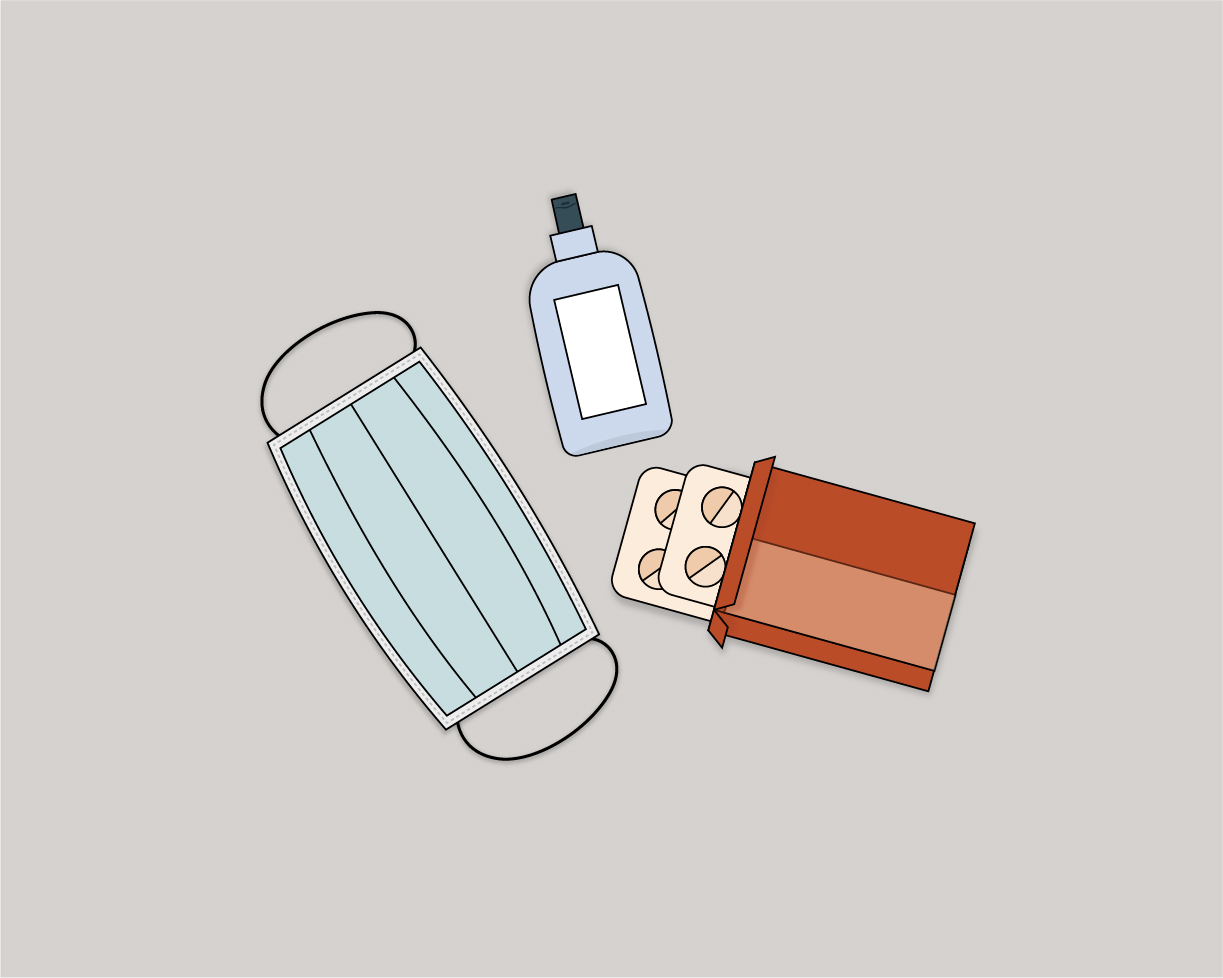 7. Toiletries
Unless you're flying business class, aeroplanes are often claustrophobic environments that can leave us feeling jaded or sleep-deprived.
So whether it's a few sprays Dior Sauvage or the application of a favourite moisturiser, your carry-on toiletries list should include items that rejuvenate and refresh.
Even the simple luxury of being able to brush your teeth will give you a little boost after hours spent eating duty-free Toblerone and guzzling wine.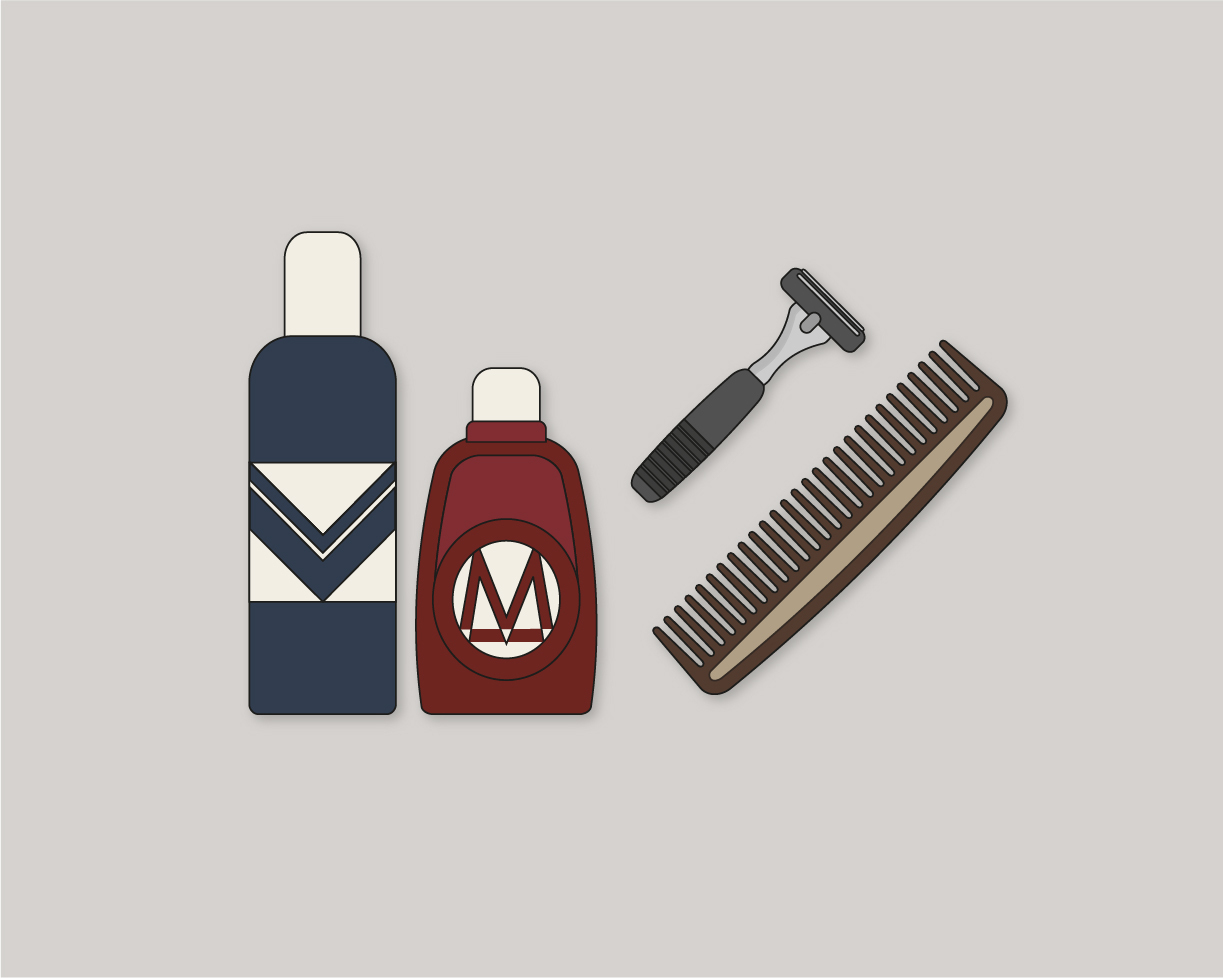 8. Travel pillow
A true carry-on flight essential. An item that's sure to draw looks of jealousy every time you get it out and proceed to drift off into a deep slumber.
Travel pillows provide ergonomic support for your head while you rest and prevent it from tilting awkwardly, thereby preventing stiff sneck and more serious issues like spinal misalignment.
And if you're worried about saving space in your carry-on suitcase, inflatable travel pillows are widely available and take up practically no room.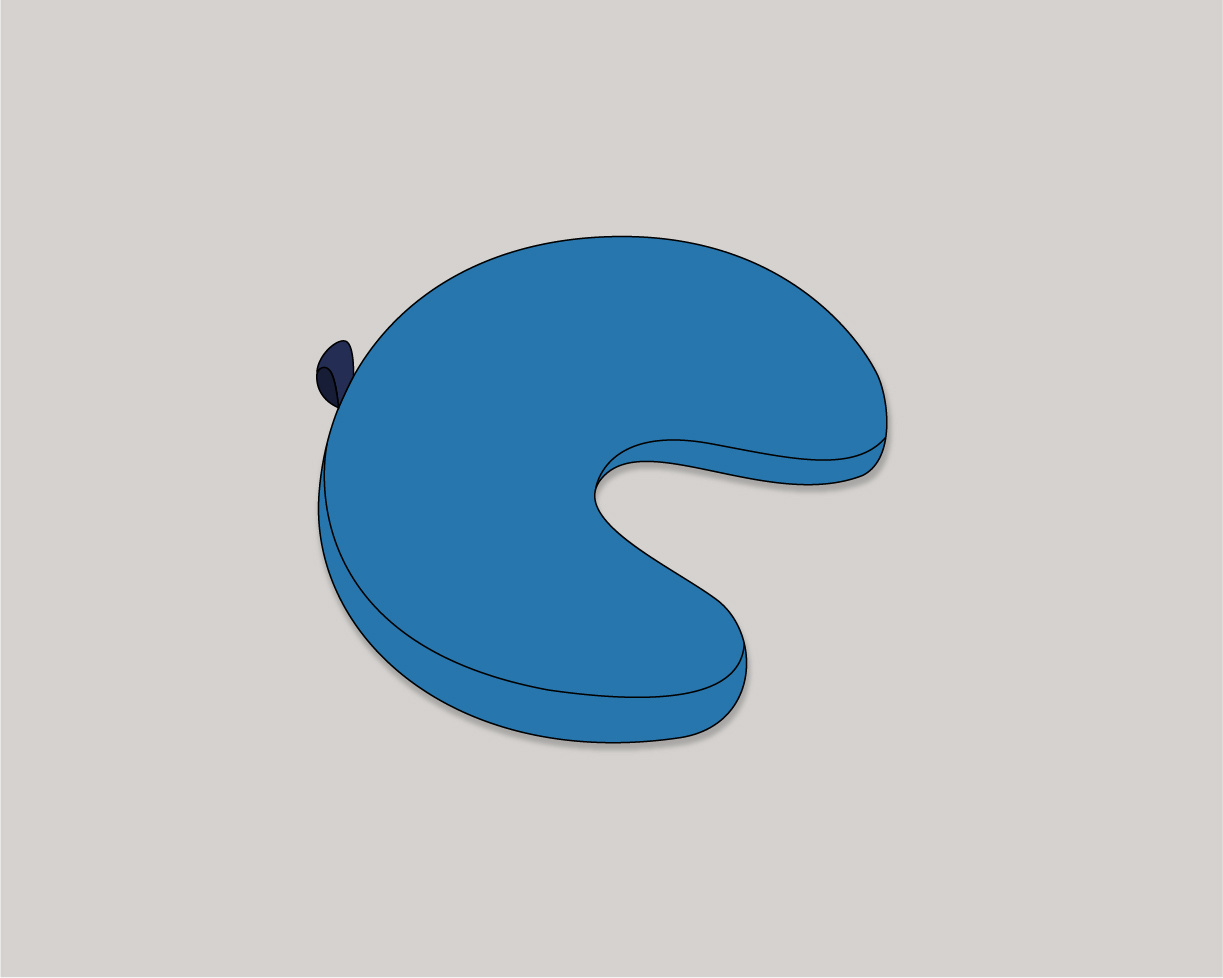 9. Sleeping mask and earplugs
The last items on our list of what to pack in a carry-on. A sleeping mask always comes in handy, especially if you're in the aisle seat, where you can feel the full effect of the floor lights. But a sleeping mask will also block out any unwanted glares from neighbour's electronic devices.
Earplugs are a great alternative if you don't own any noise-cancelling headphones, drowning out, amongst other things, the baby cries and rattling of the food trolley.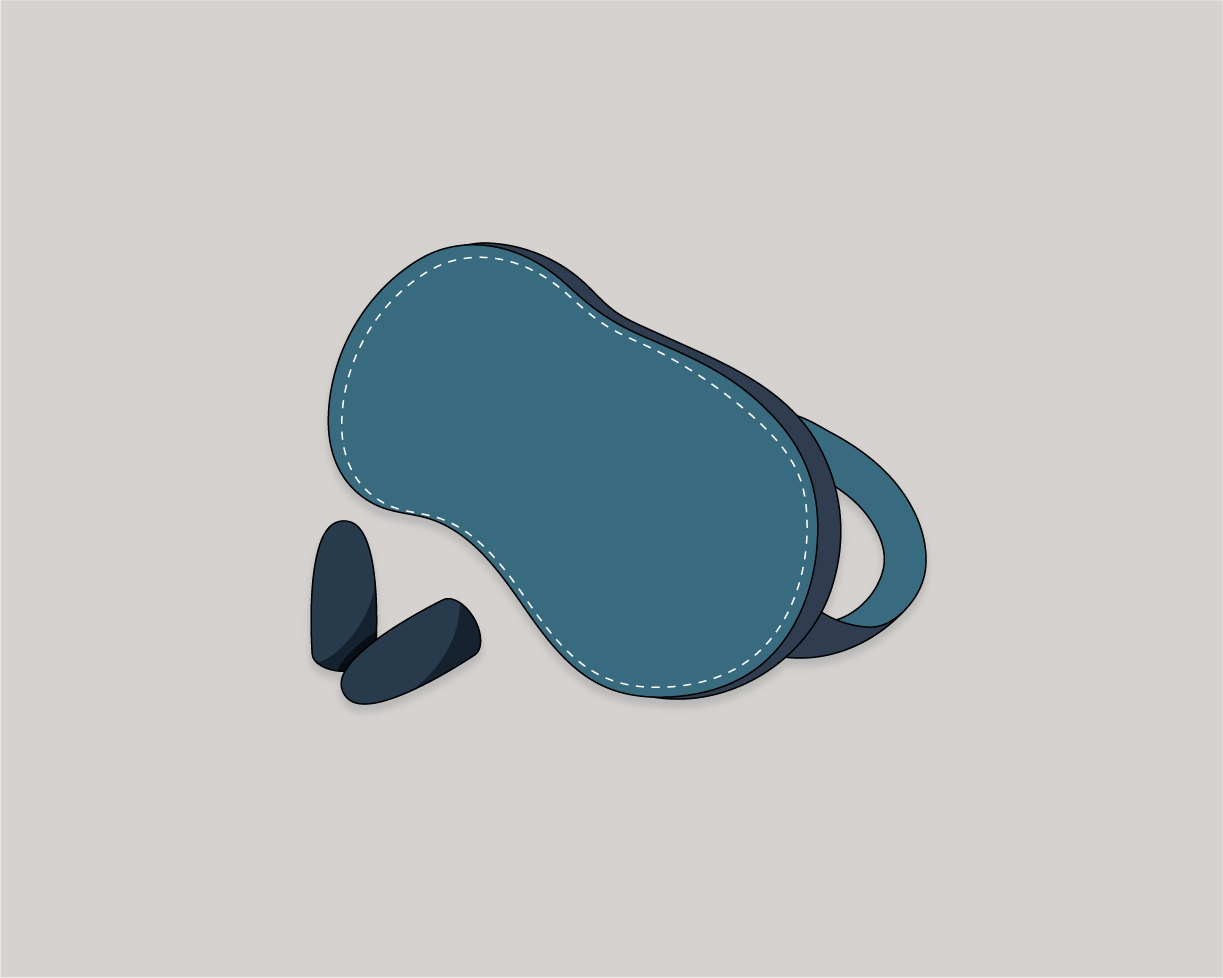 Conclusion
There you have it: 9 essential items to pack in your carry-on suitcase. With these accessories at your disposal, you're well on your way to a relaxing and stress-free flying experience.