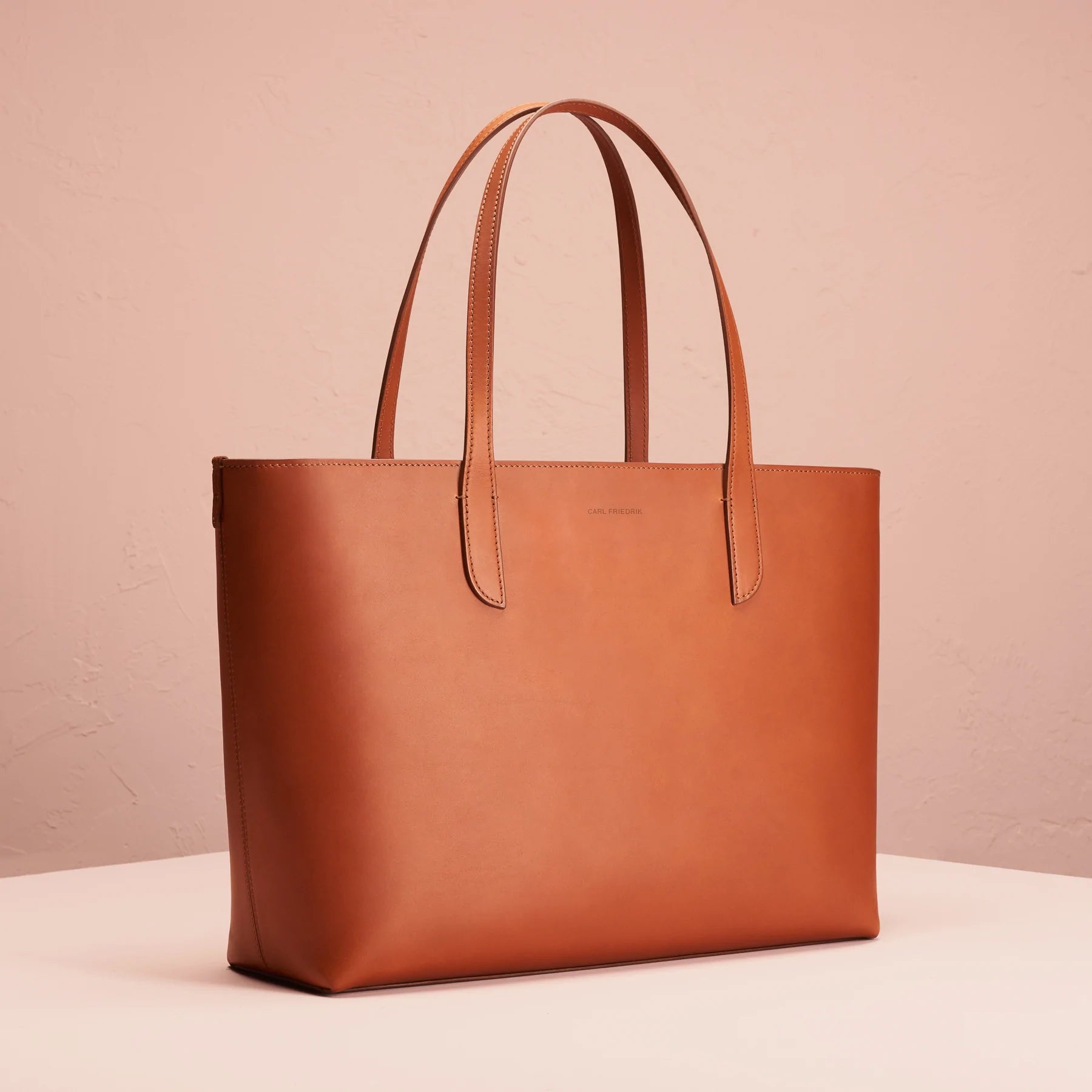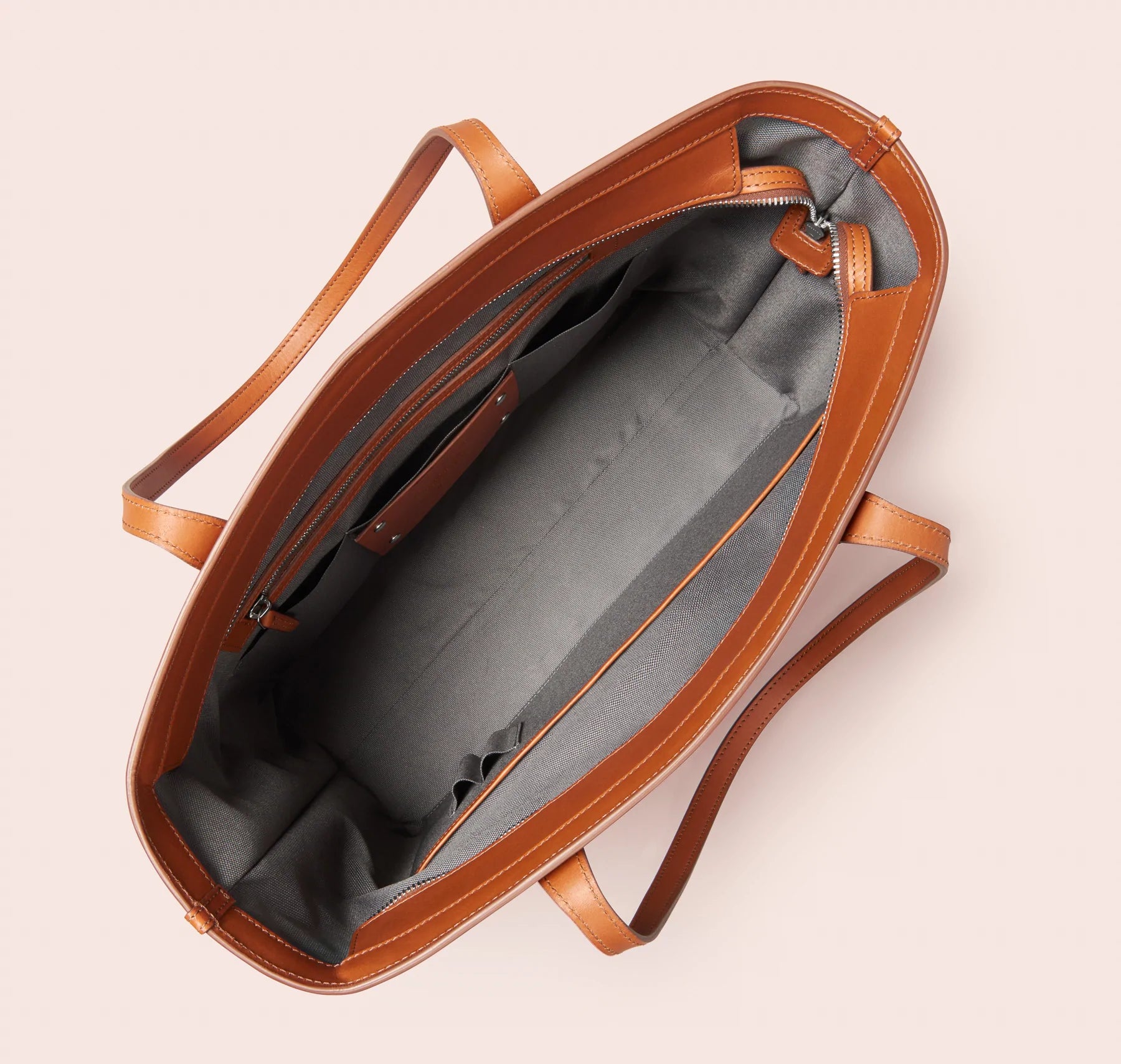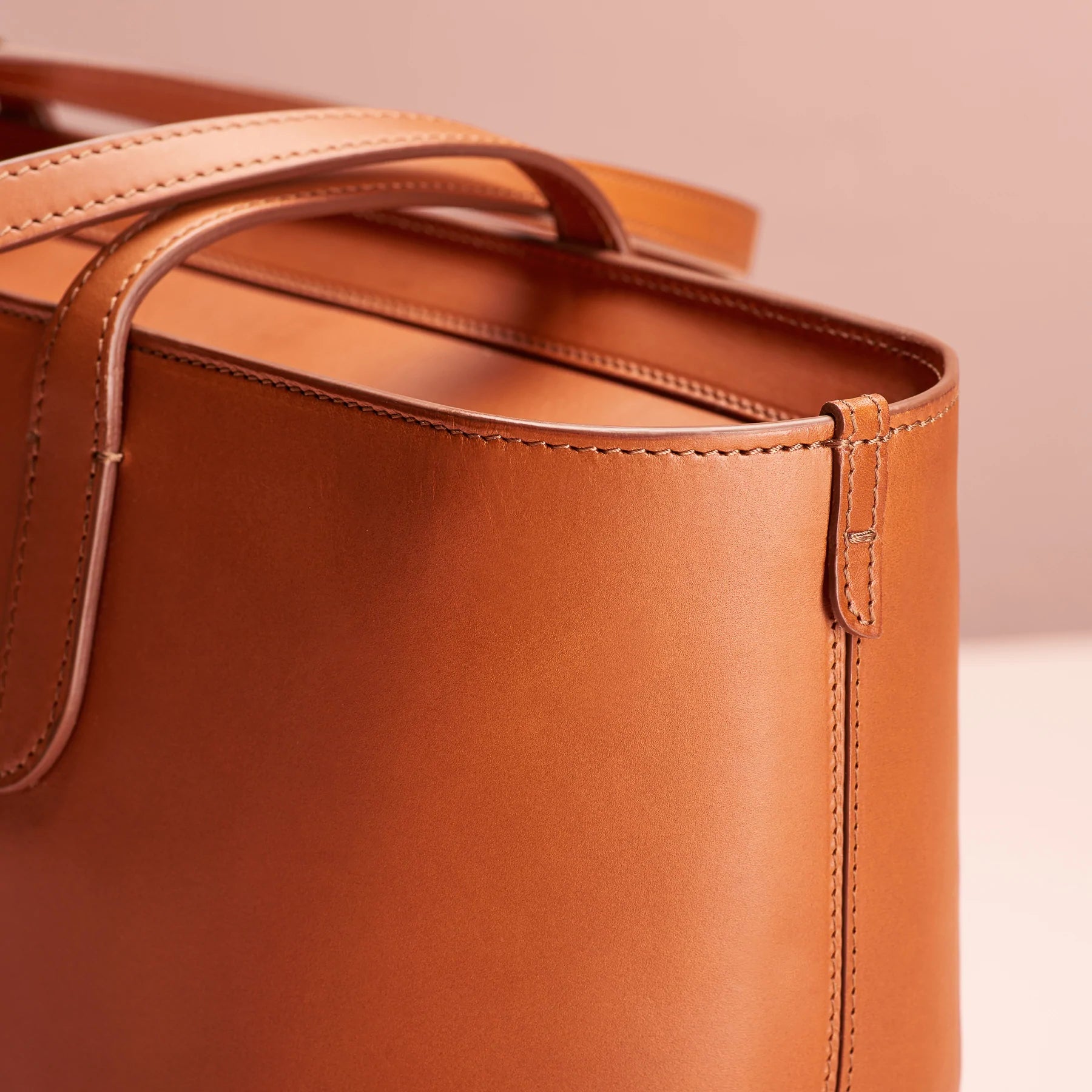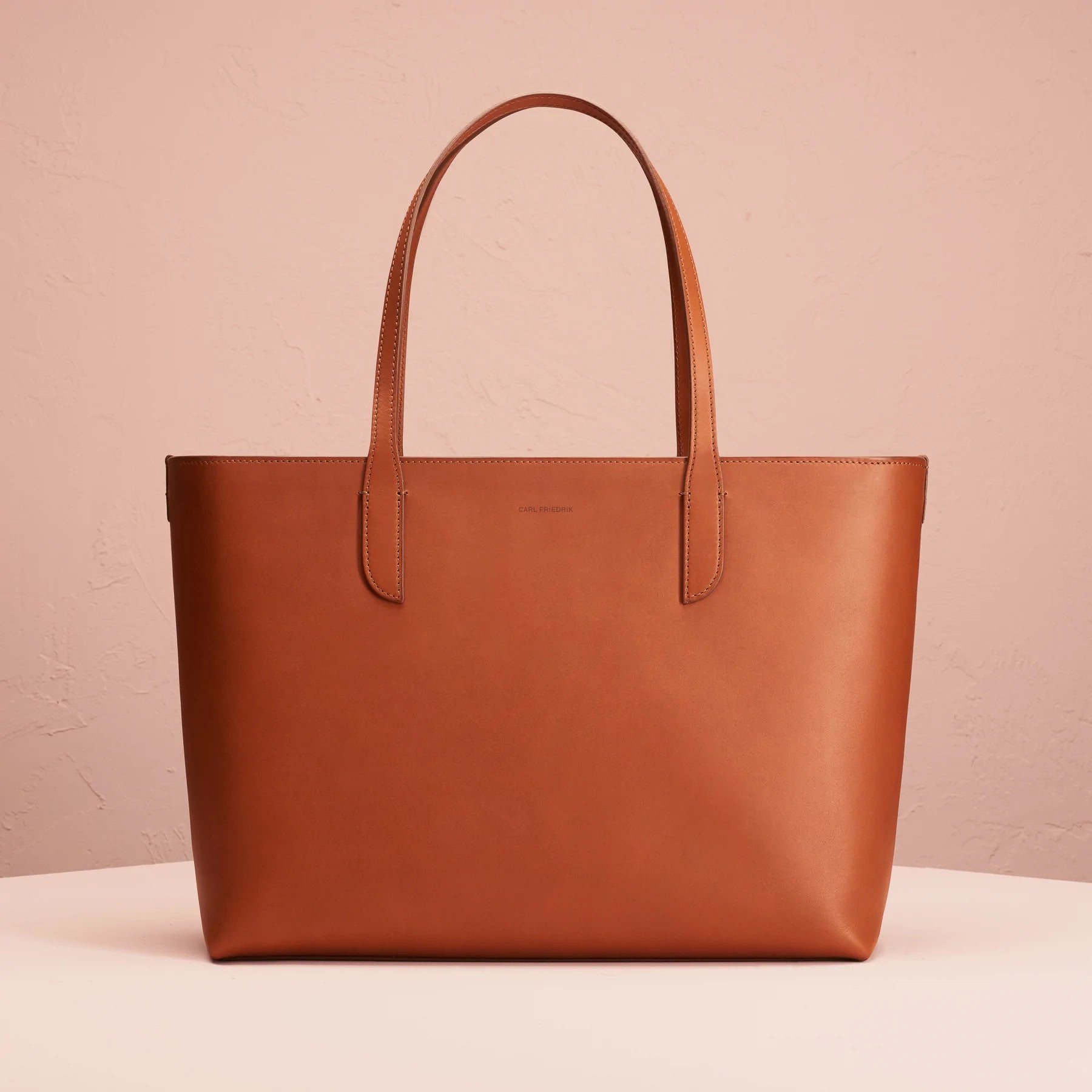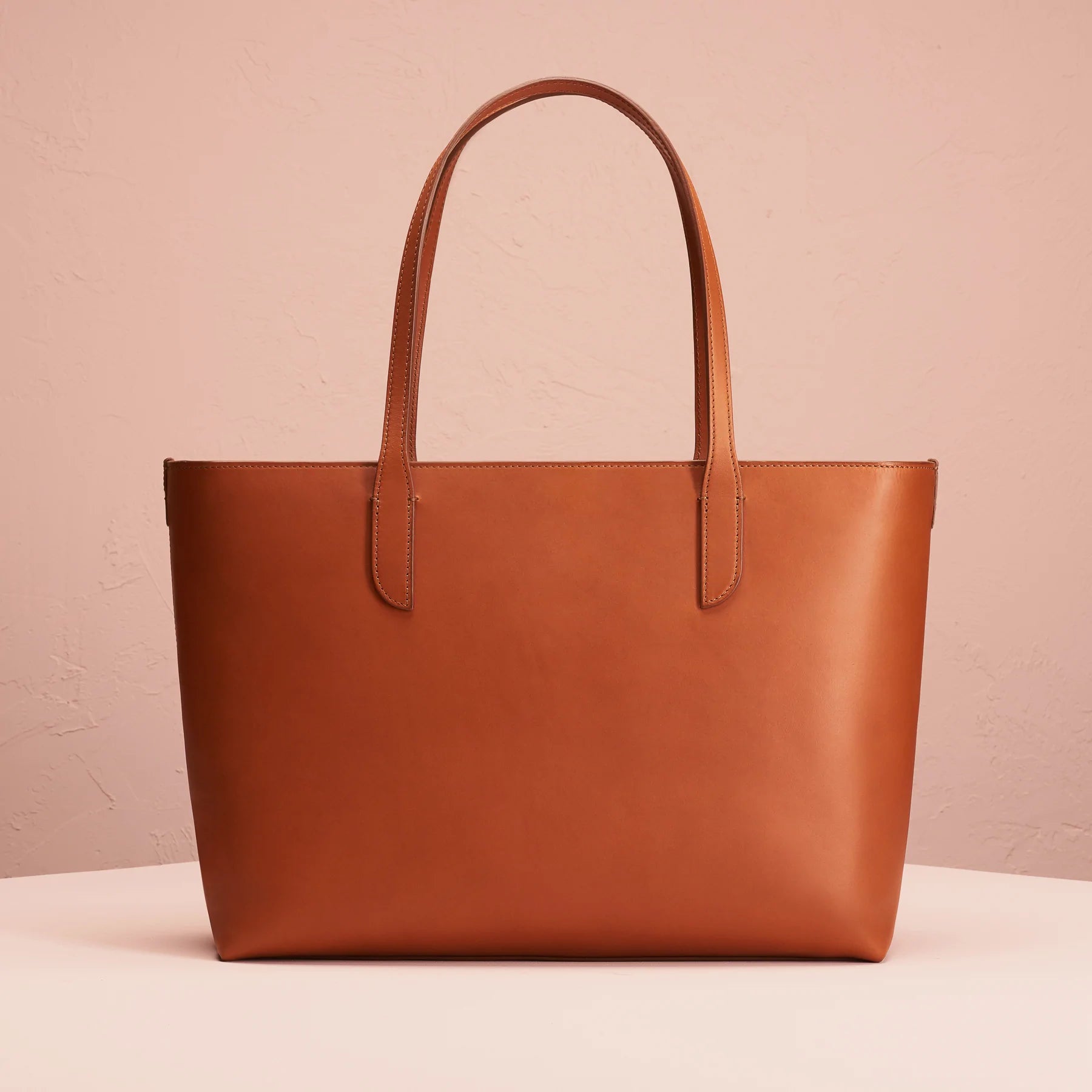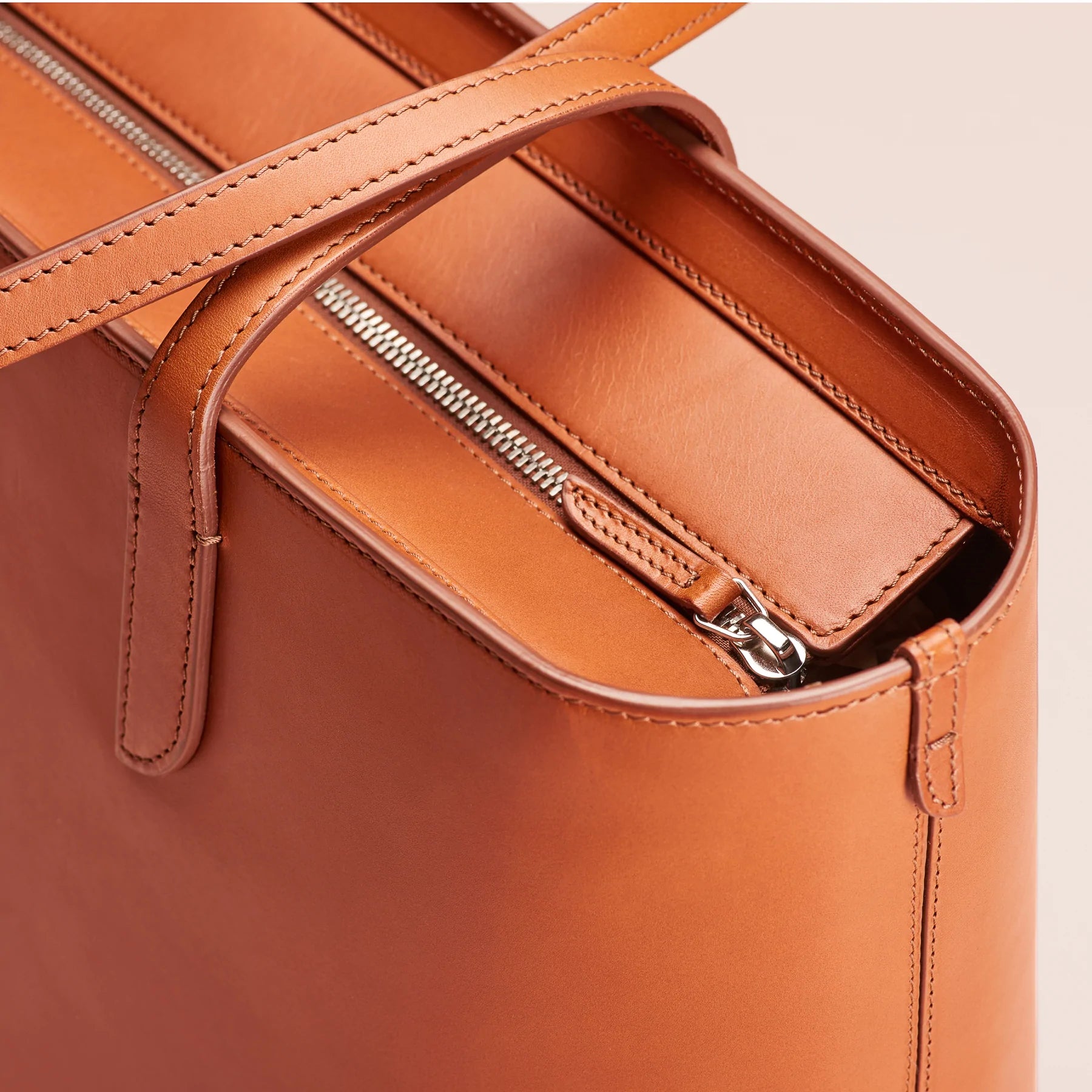 Heavy duty zipper
With individually brushed and polished teeth, this symmetrical zipper creates a refined contrast to the natural leather.
Made in Italy
This product is handmade by a small team of artisans, in the country renowned for leather goods manufacturing.
As featured in Wirecutter
Ashby was included in Wirecutter's list of Best Laptop Tote Bags 2022.
Zipped or open? Two ways to carry
A Raccagni Simmetrica zipper ads elegance and functionality. Keep your items concealed with the zipper closed. During the days where quick access is required - keep the zipper out of the way by folding them into the bag.
Full featured functionality
The clean exterior hides an interior fitted with pockets designed for a fast paced modern lifestyle. A variety of pockets and smart features keeps your precious items safe and organised.
Personalisation
Add your initials or name and make Ashby truly yours.