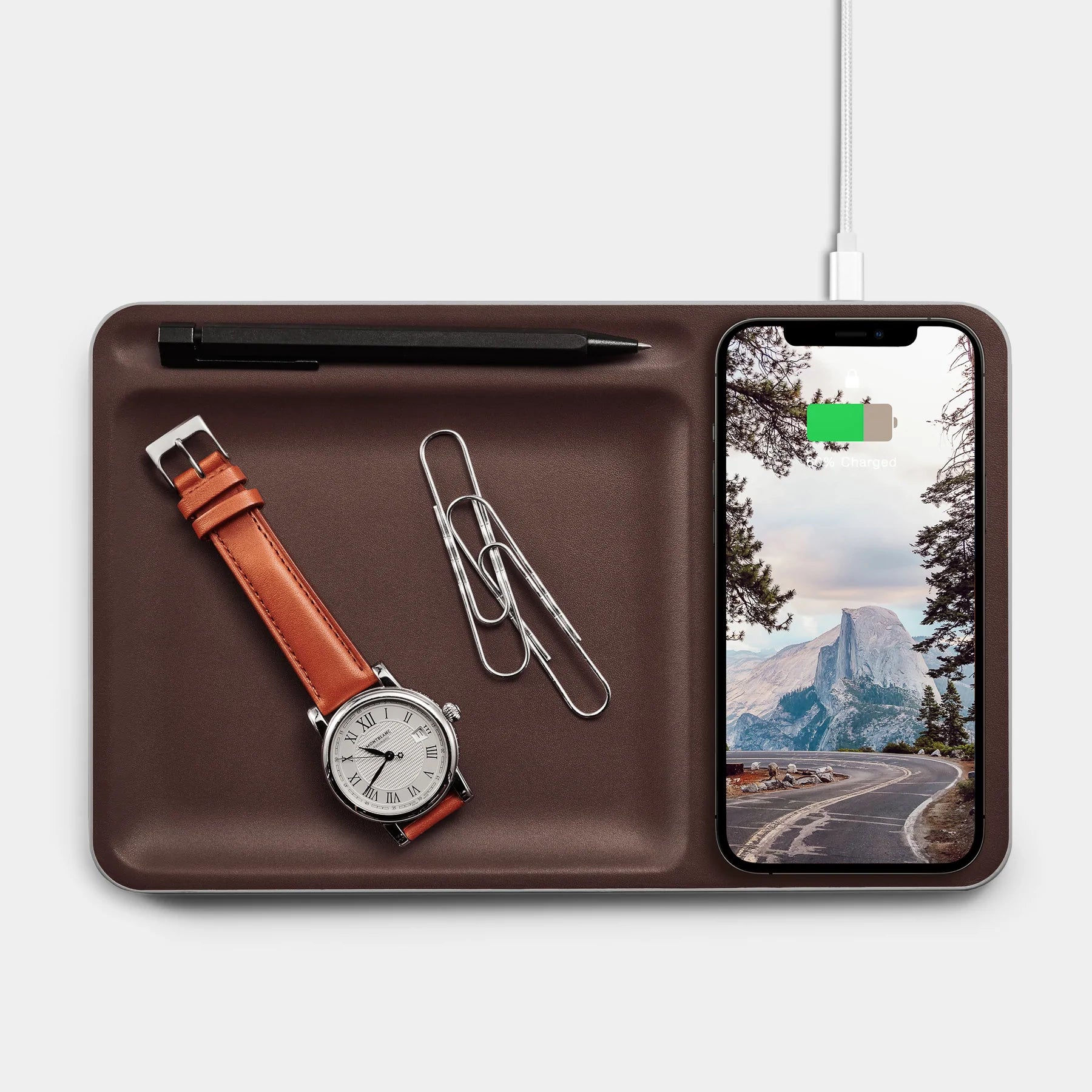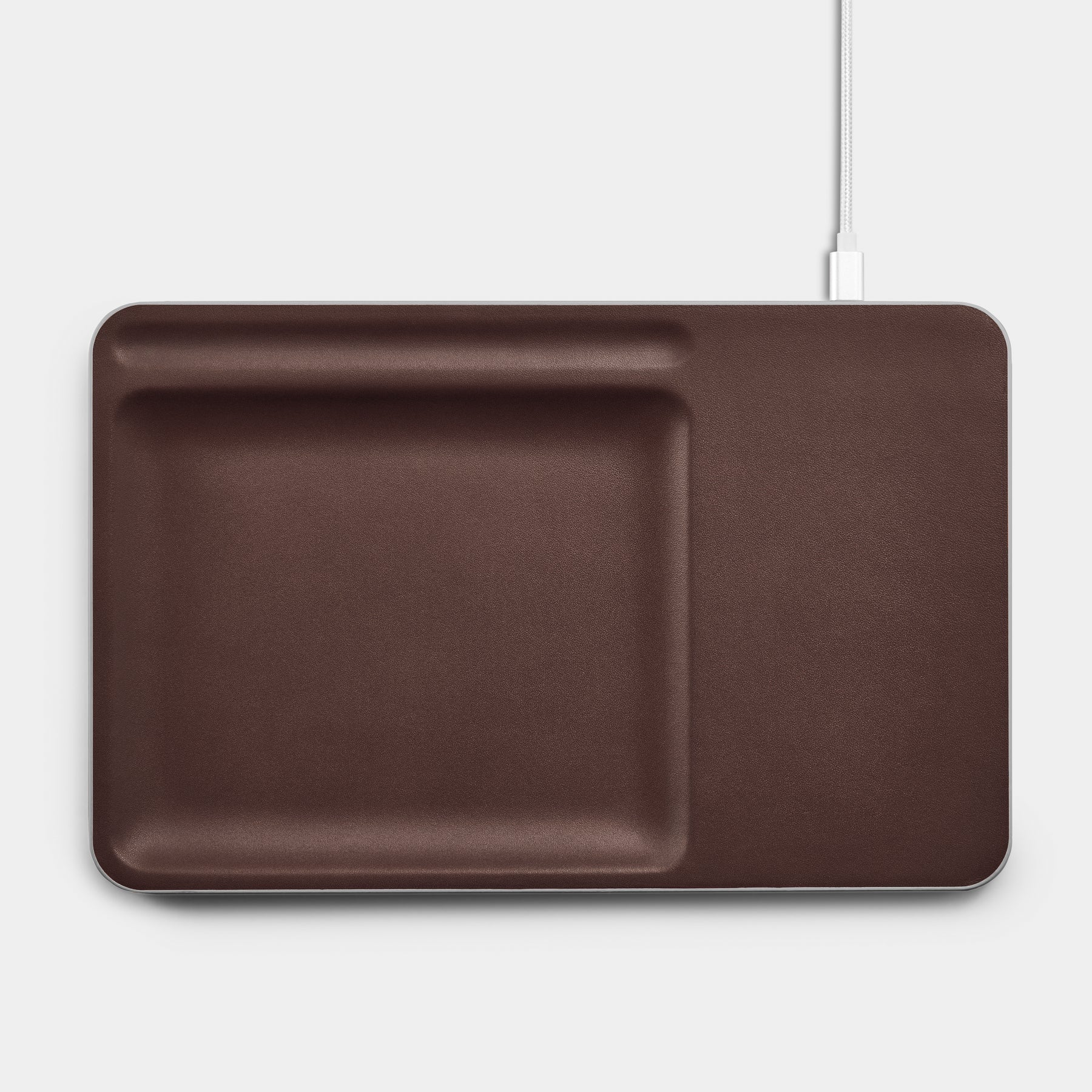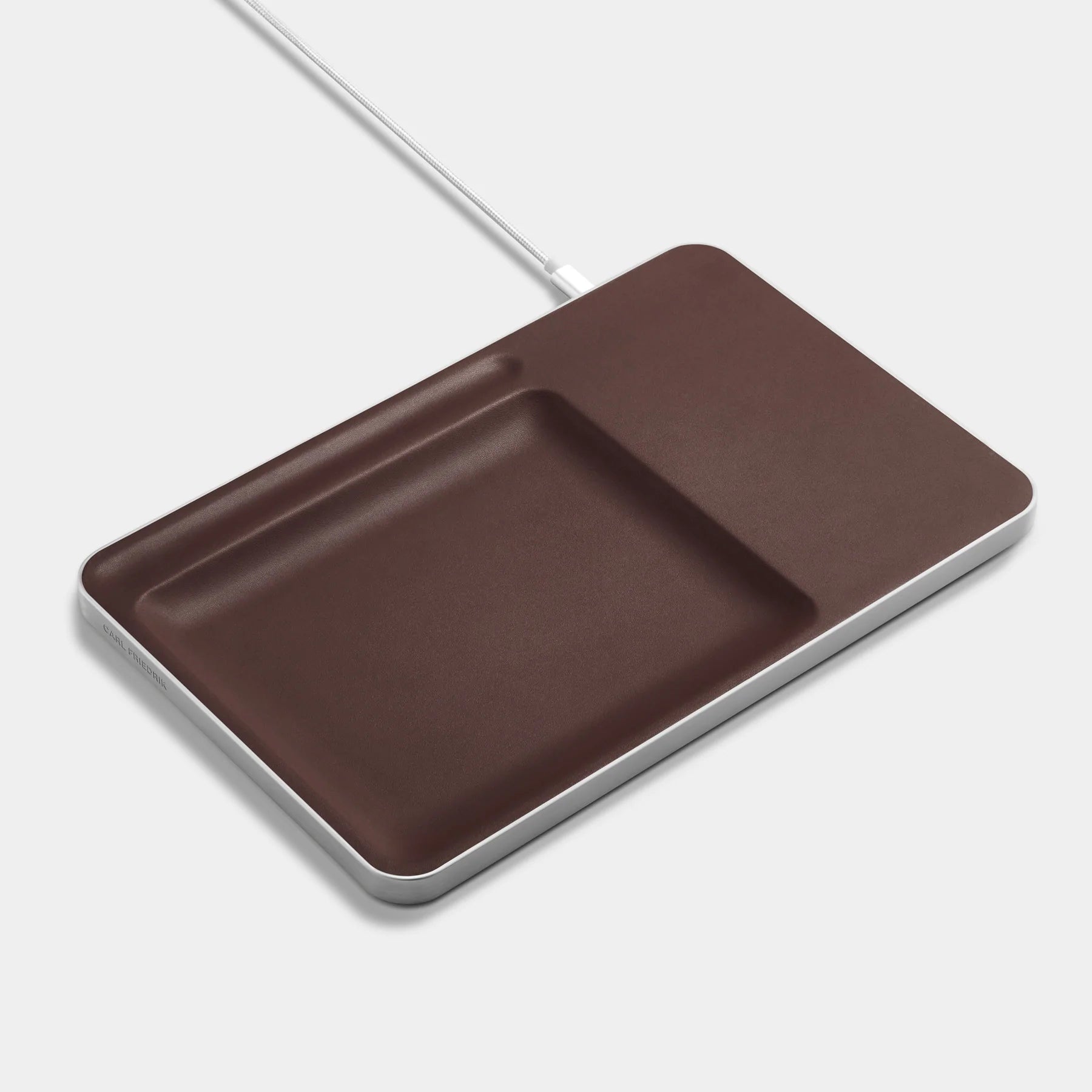 Italian Vachetta leather
Expertly wrapped in premium leather for a smooth and elegant finish.
Brushed aluminium base
The precision-cut base is naturally weighty and robust, giving The Charging Tray its sleek, semi-industrial aesthetic.
USB-C fast-charging
Faster charging, less waiting. With more power than previous USB iterations, The Charging Tray offers a faster wireless charging experience.