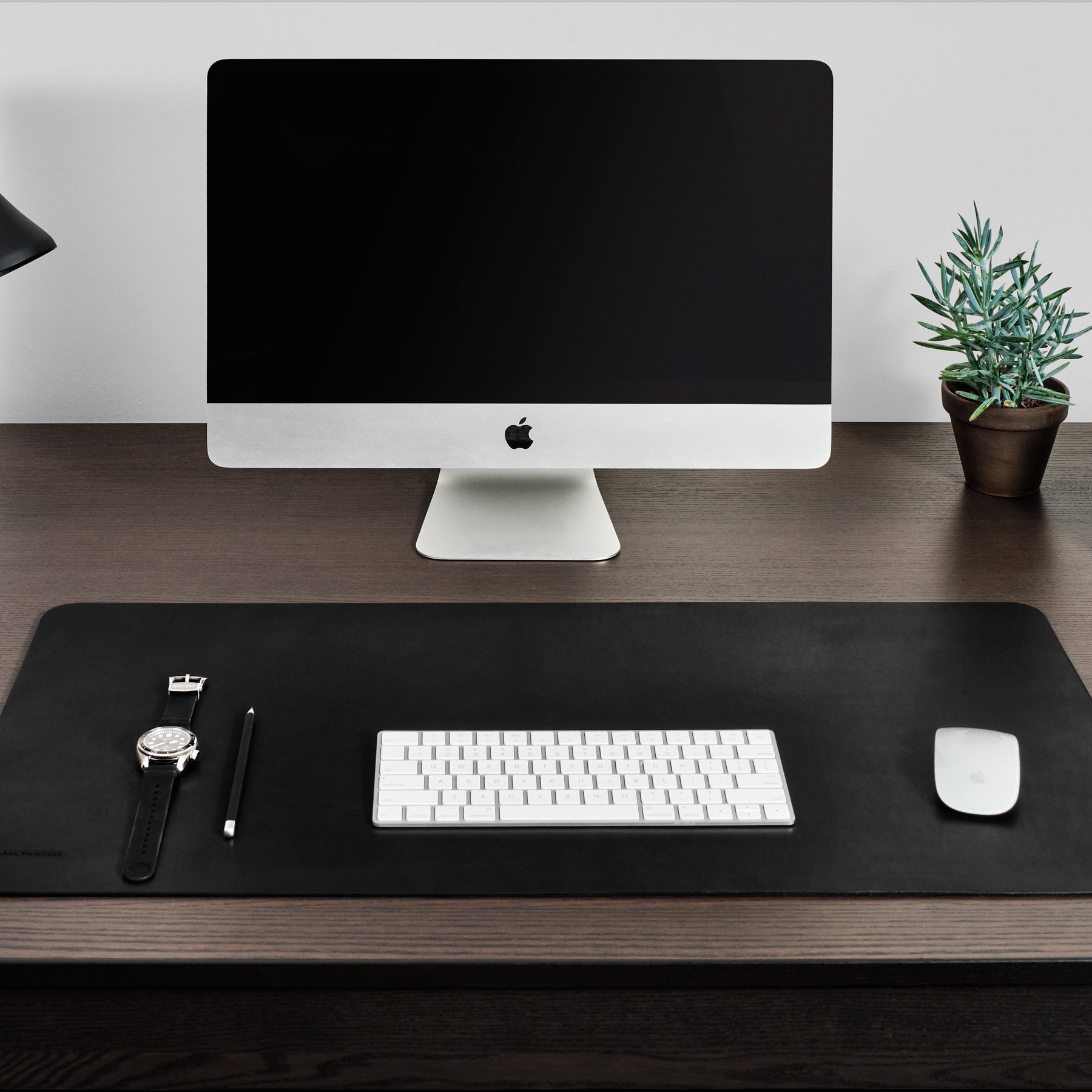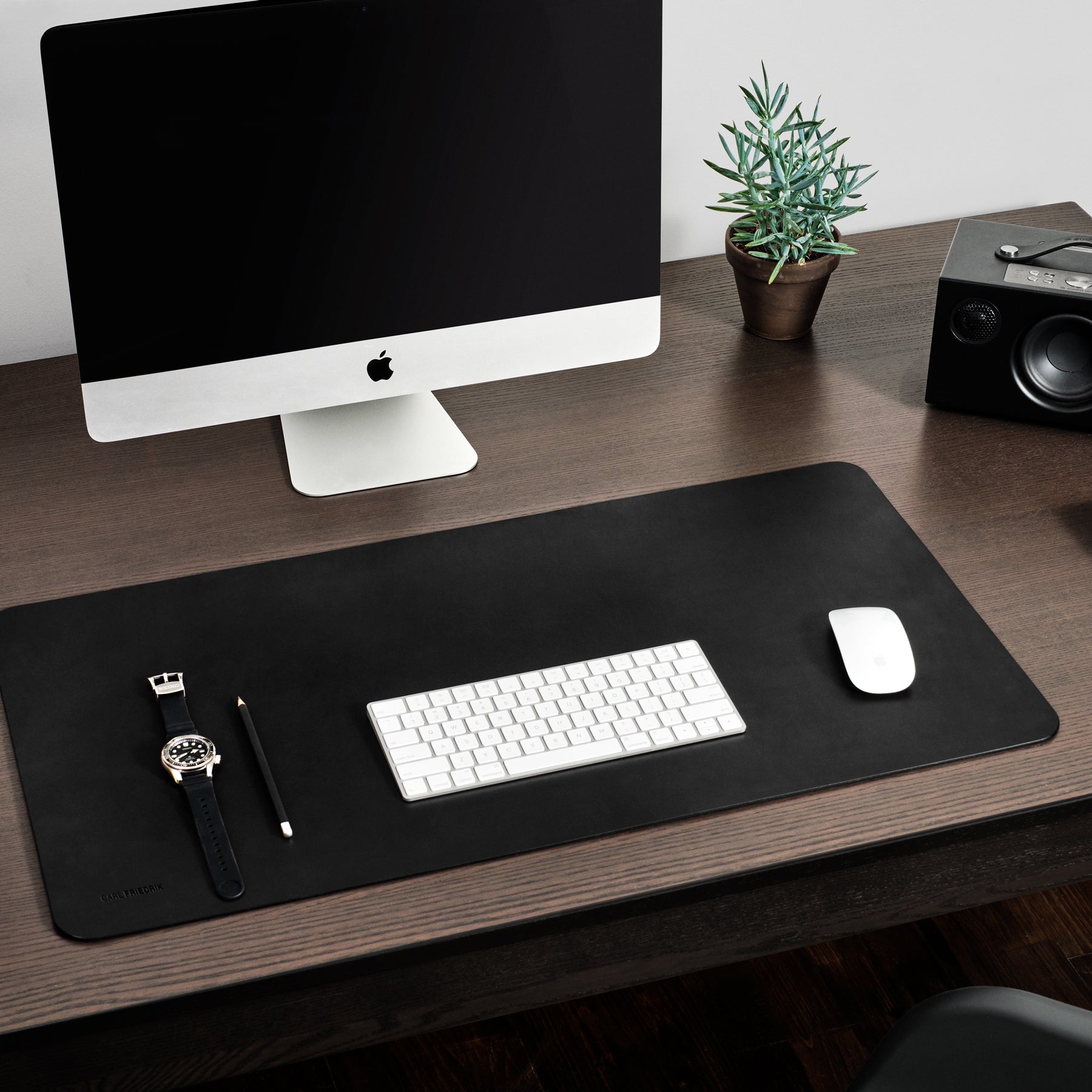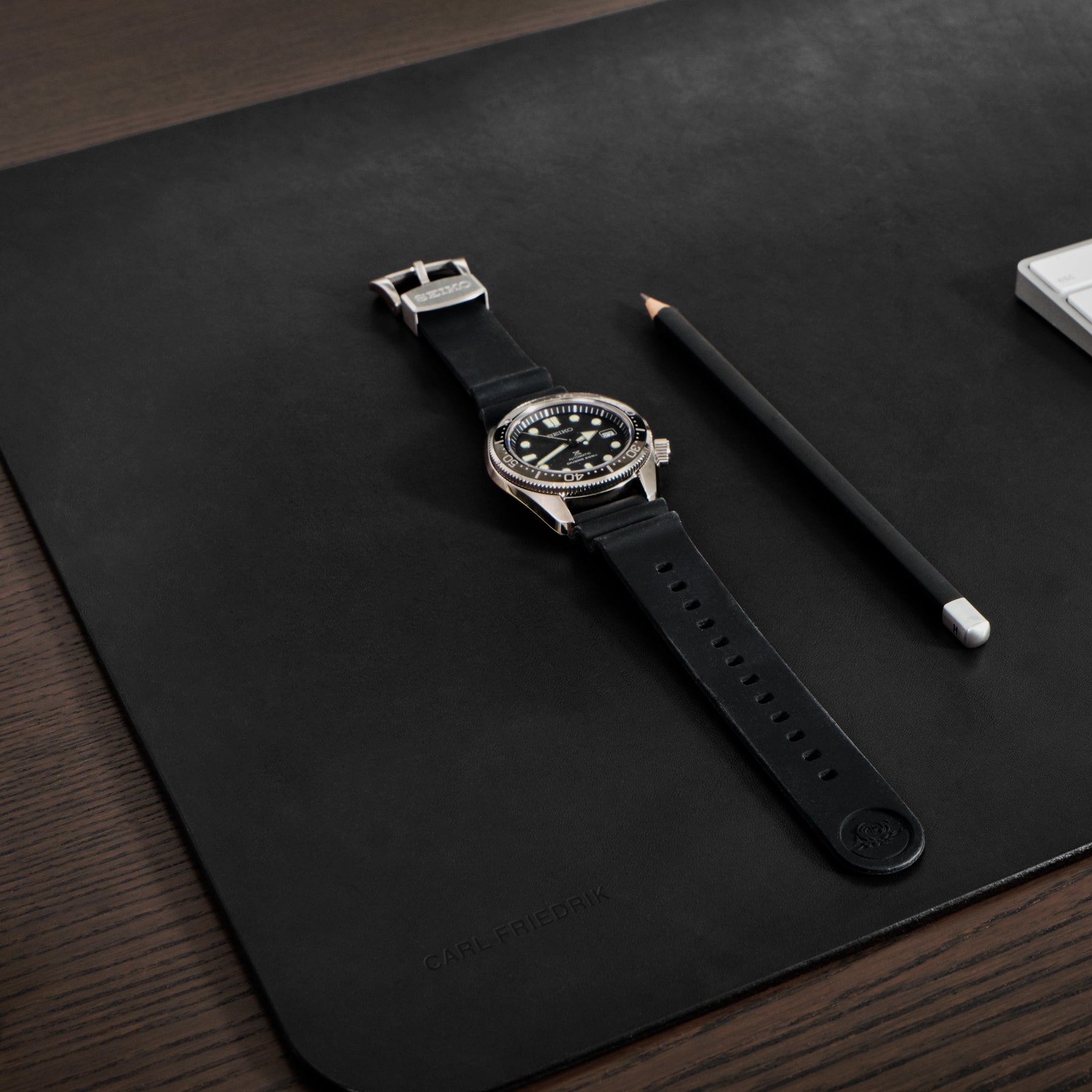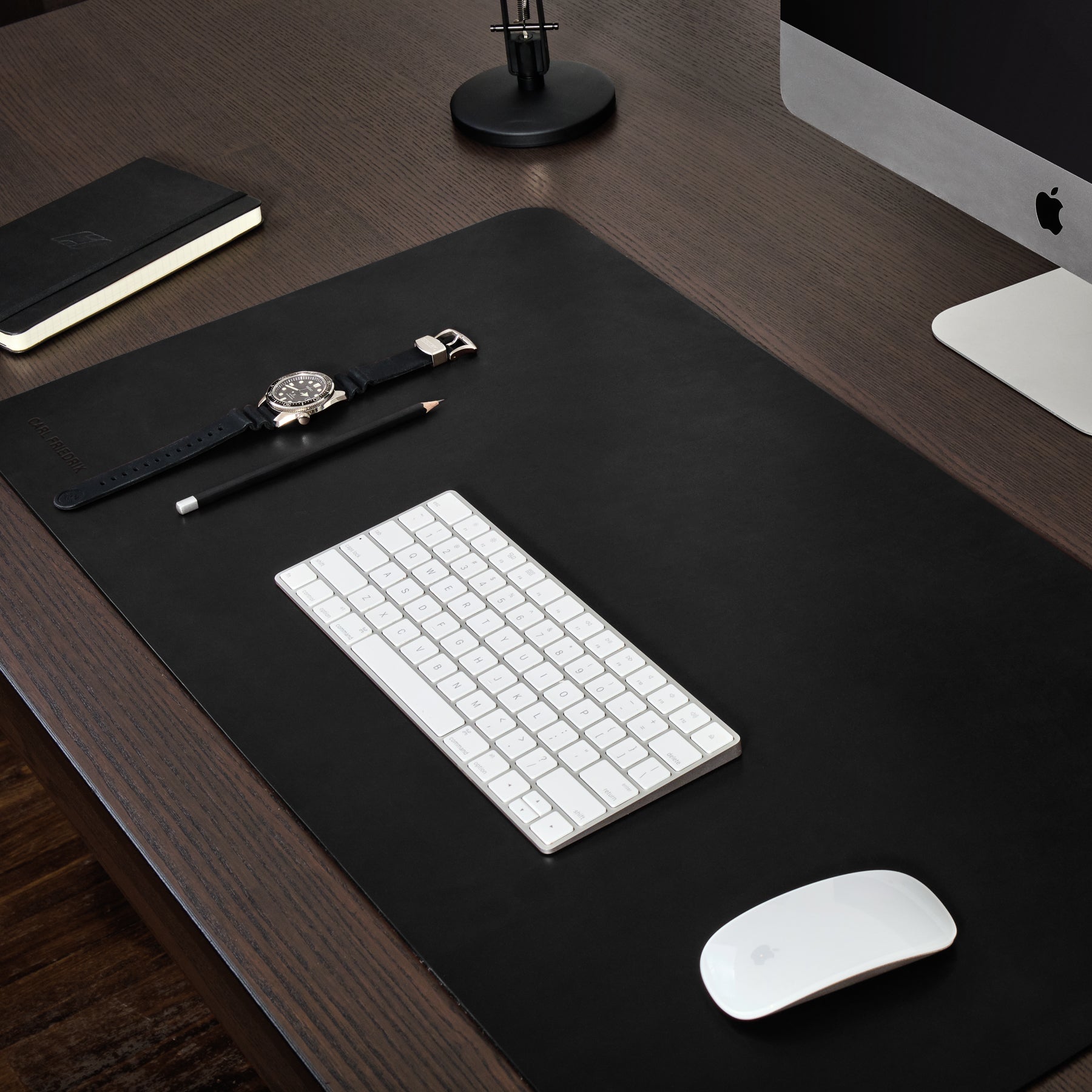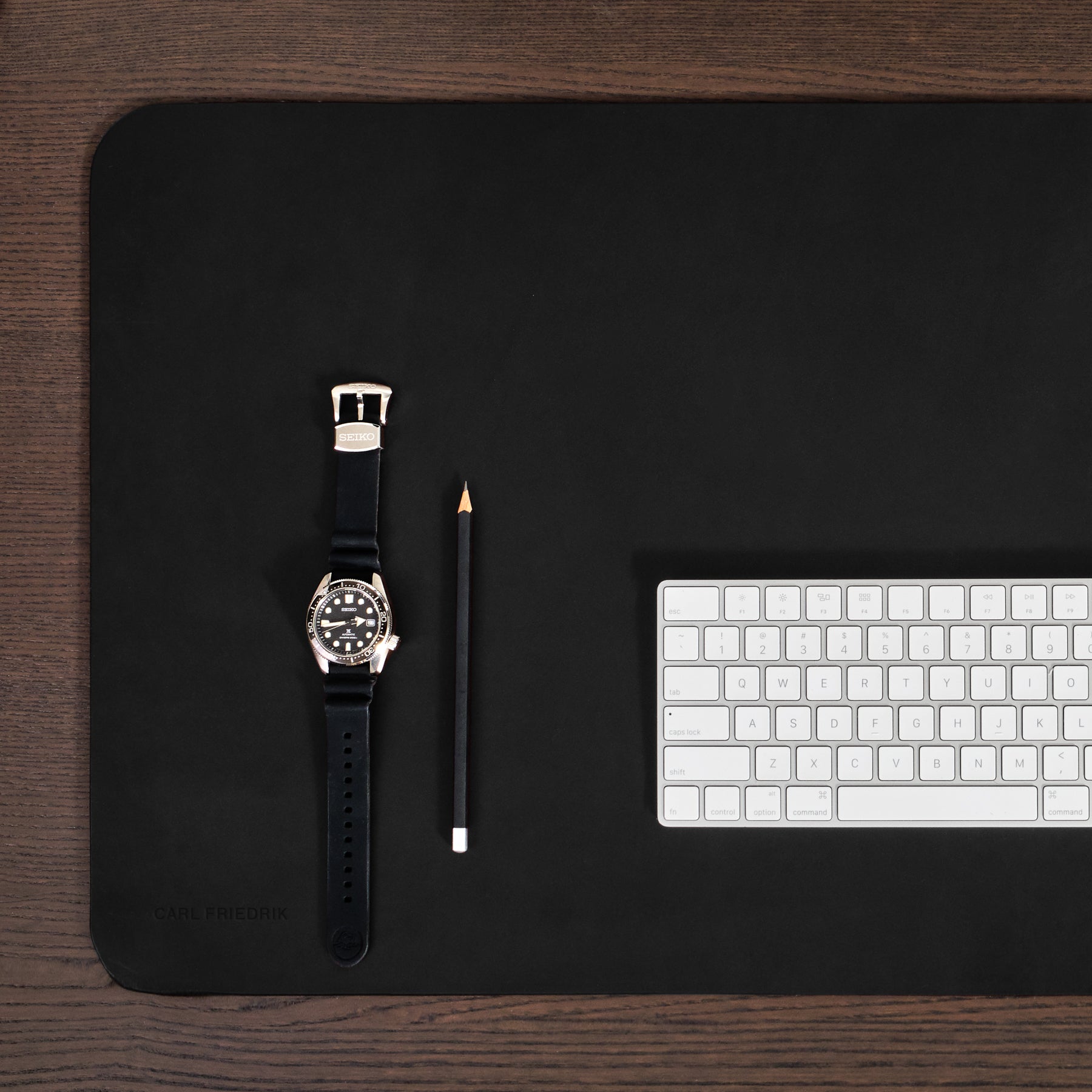 Great surface for working an protection for my desk
I have a one-off 70 year old desk made of Brazilian cherry some 4"/10cm thick. It's a bit battered and will be refinished soon. The mat looks wonderful on the desk and is big enough to take a full size Magic Keyboard and space to wor with the Magic Mouse.
Excellent addition to my study
The large chocolate deskmat arrived really quickly and was very well packed. It took a couple of days for the mat to flatten and now it looks really good on one of my fitted desks. As I result, I have purchased a second mat for my other desk, together with some leather polish which hopefully will remove some tiny surface scratches which have developed. I have also found staff at Carl Friedrik to be really helpful.(I would have added a photo to the review I can't see how to do it)
Good but sad
I really like the quality of the product. It is extremely well made.
However, I'm a bit sad to learn that a larger model (which I would have wanted) is coming out just weeks after receiving my mat. That bums me out a bit.
But - great product.