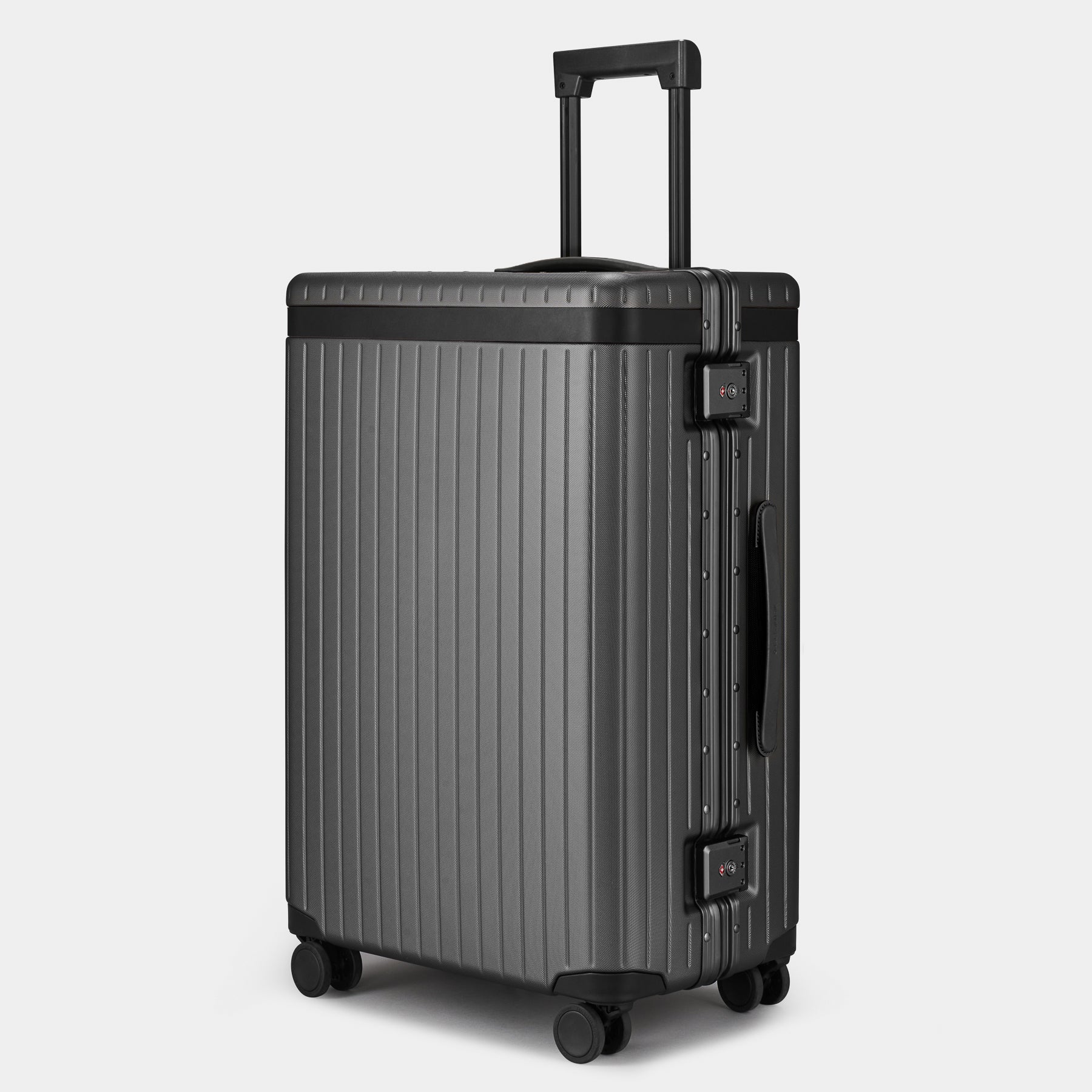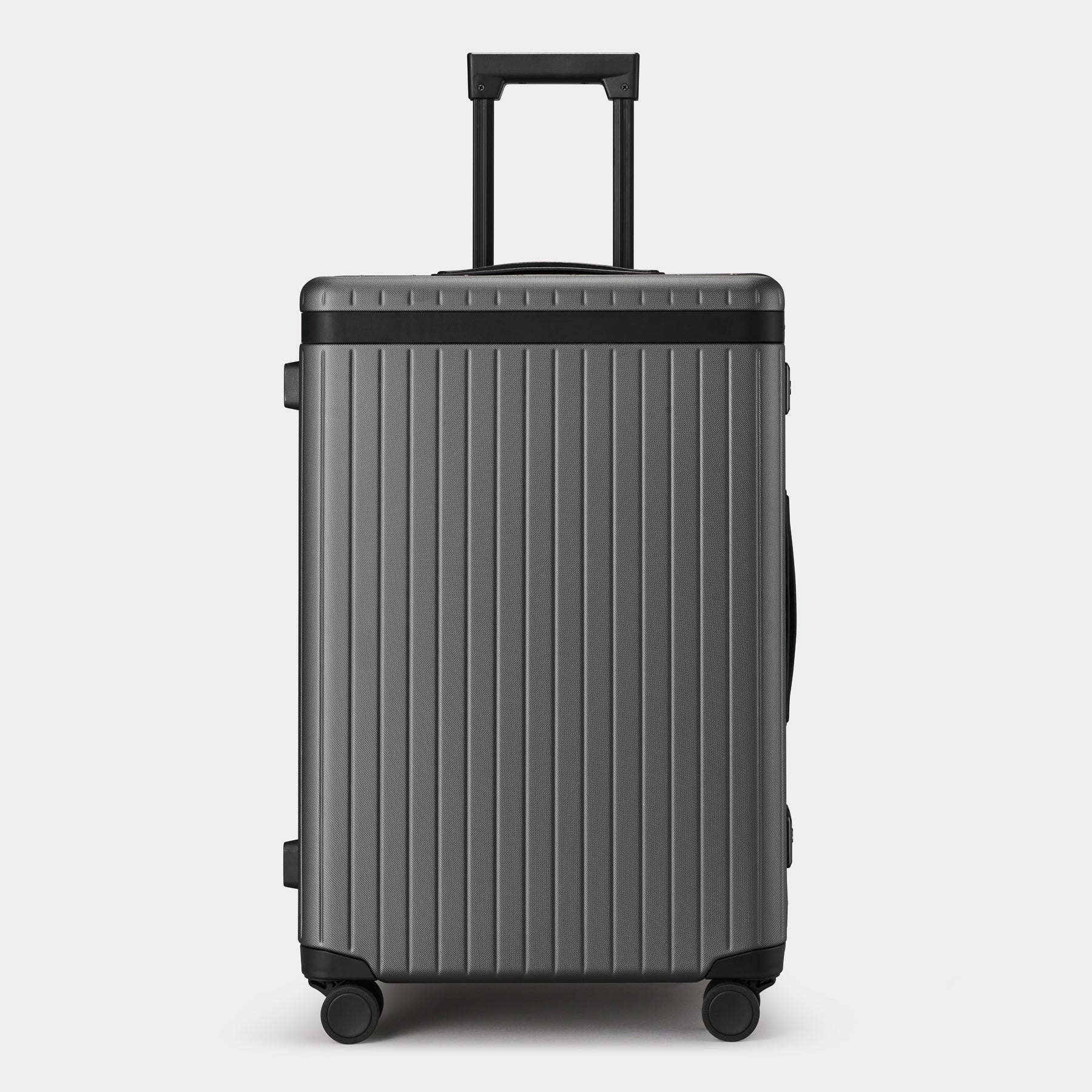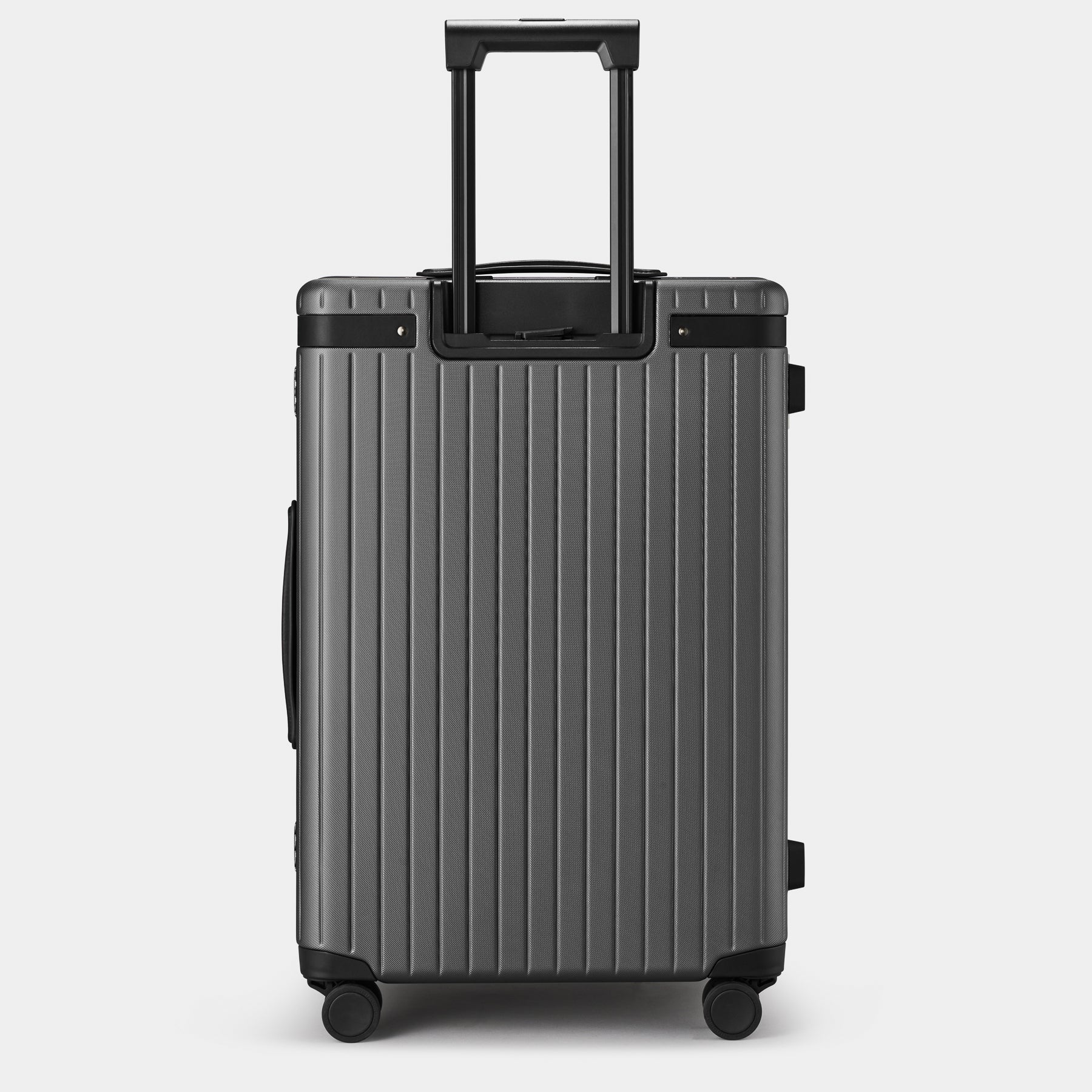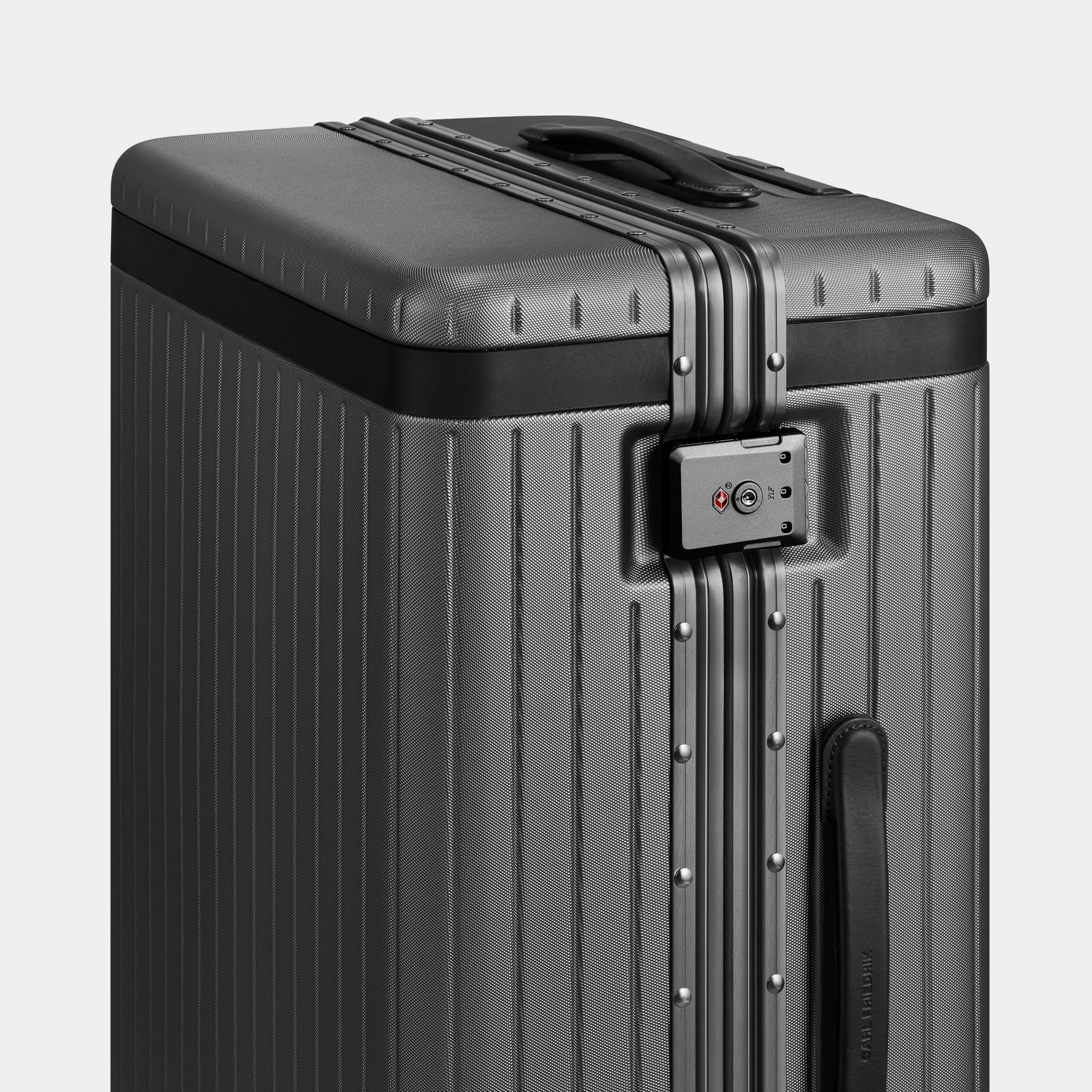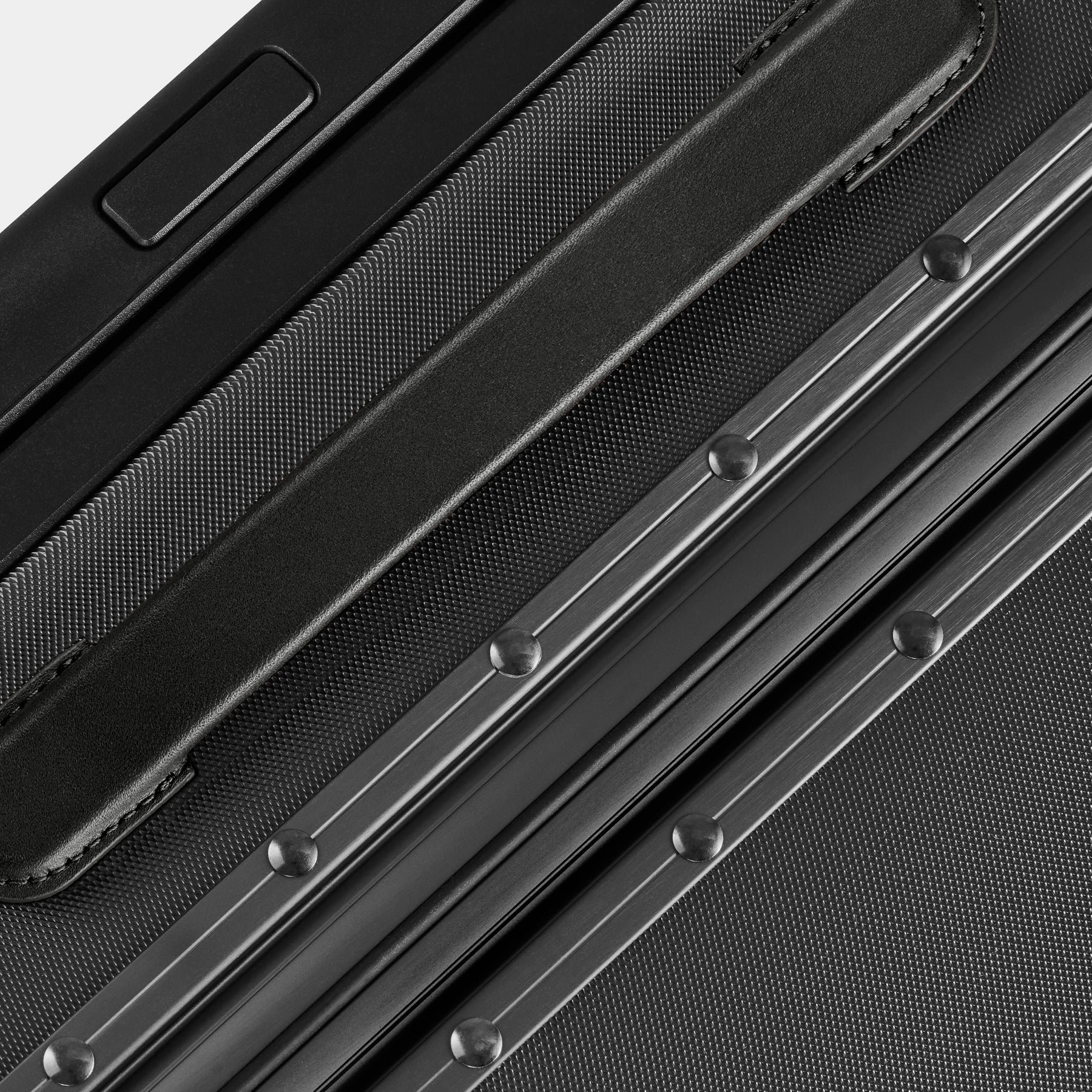 Premium Italian leather detailing
Handmade by a team of artisans, our leather is characterised by its smooth surface and natural finish.
Durable aluminium lock frame
The metal frame is hard-wearing and incorporates secure combination locks, ensuring your valuables remain protected at all times.
Silent Japanese spinner wheels
Offering 360° manoeuvrability without any unwanted noise. Made by Hinomoto, the gold standard brand in wheel manufacturing.