EDC: what started as a niche hobby with a limited following on obscure internet forums has quickly evolved into a thriving subculture. The community is diverse, counting preppers, outdoorsy types and tech enthusiasts amongst its followers.
But our main focus has always been providing accessories for the modern, urban — unashamedly elegant — professional: hence the inspiration to create a guide to everyday carry essentials for the metropolitan gentleman.
We'll touch on 8 items that belong in every discerning gent's daily carry, but first, let's take a closer look at what EDC really means.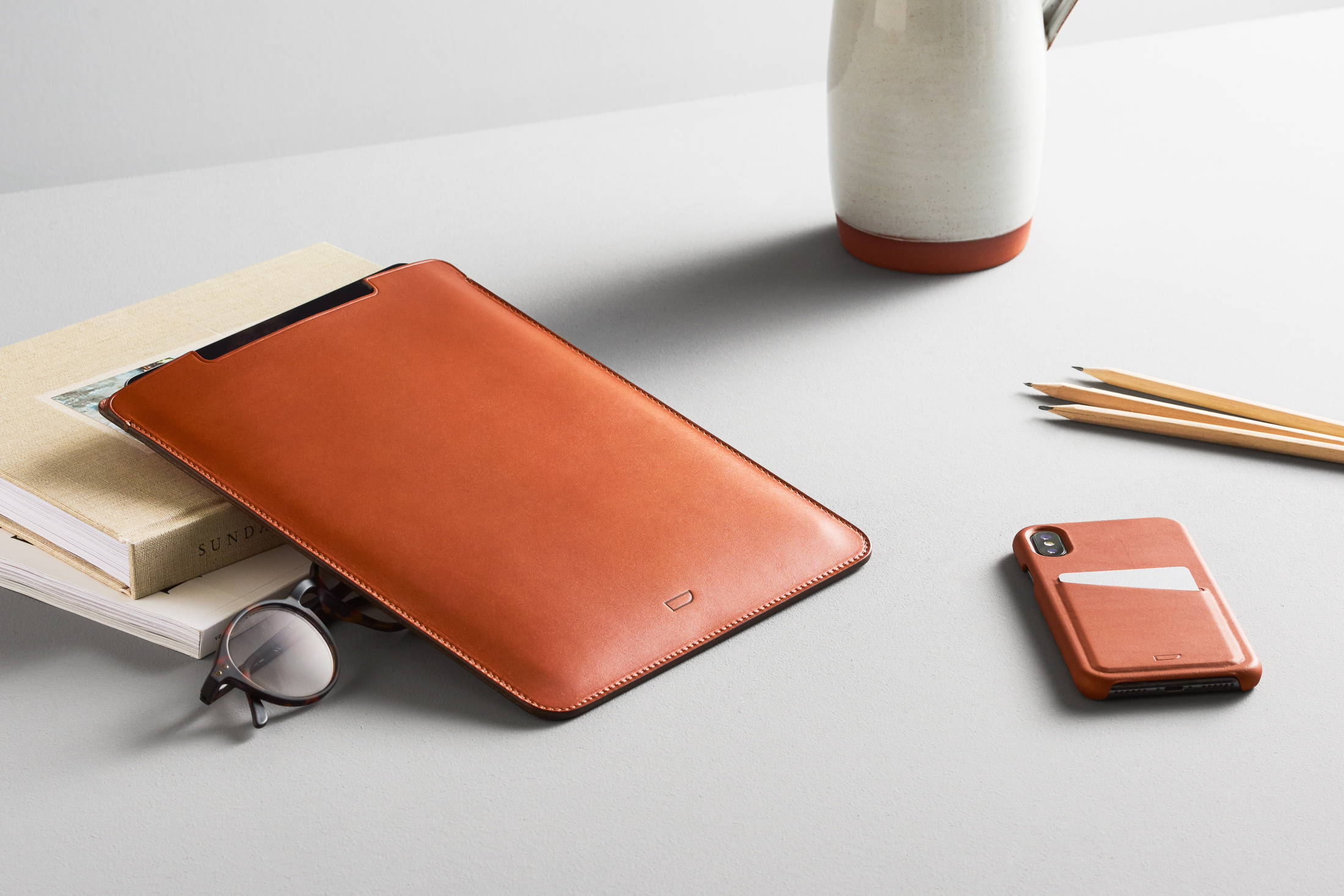 What is EDC?
EDC is an acronym for 'everyday carry'. It refers to the items we deem important enough to carry around with us on a daily basis, in our pockets, bags or (for seasoned EDCers) even cars. They're the kind of objects we simply never leave the house without.
As EDC has moved into the mainstream in recent years, adherents and commentators have variously labelled it a 'pastime', 'movement' and even a 'philosophy'. What's clear is that it's more than just an easy way to peer into another person's pockets. A well-curated EDC kit equips you with the tools to make a success of your day — and allows you to respond effectively to unexpected developments.
How do I choose my everyday carry items?
Because we each have unique daily needs, EDC setups vary greatly from individual to individual. Environment, travel, occupation and personal preference are a few of the numerous factors that hold sway over our everyday carry essentials.
Take occupation. While a style-conscious businessman might never leave the house without his prized leather briefcase, a punctual doctor always remembers his hospital lanyard. Or personal preference. Some favour a minimalist approach, others move around with a seemingly unlimited supply of 'essentials'.
Your EDC items should be both practical and useful. They should make you feel prepared, confident and self-reliant. But as every gentleman knows, style must never be sacrificed at the hands of functionality; everyday carry is, after all, partly an expression of individual taste. If carrying a suave paisley handkerchief or vintage pocket watch keeps you feeling your best, then so be it.
Now you have a greater appreciation for the topic, we'll move on to considering EDC must-haves for the stylish man.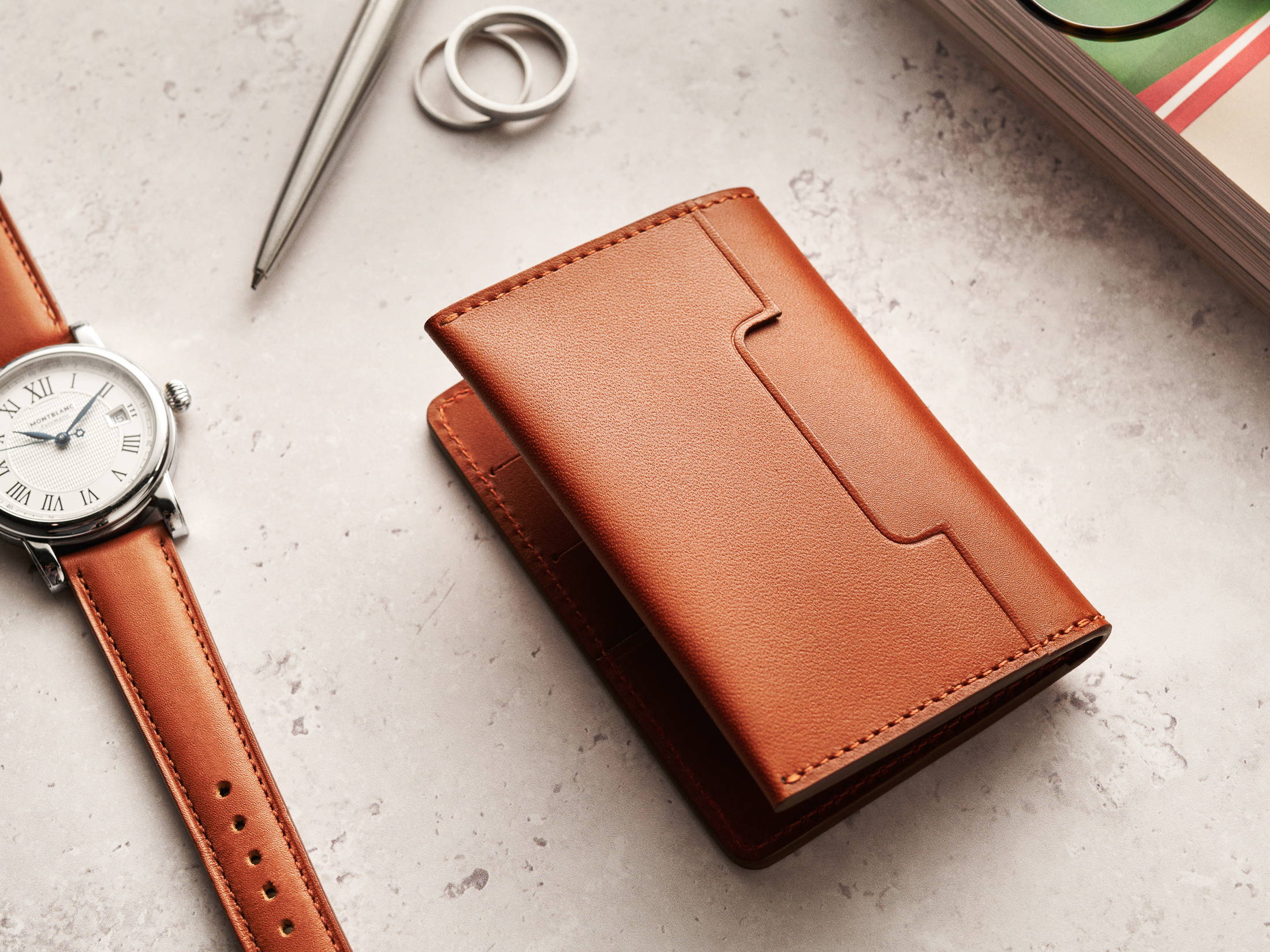 Gentleman's EDC essentials
Wallet

Key organiser

Sunglasses

Cufflinks

Pen & notebook

Noise-cancelling wireless headphones

Bag

Wristwatch
Wallet
The accessory that no man, let alone gentleman, could live without. A minimalist wallet is a signifier of understated elegance — and an extension of the owner's fashion sense. It should be a statement piece, something you are proud to take out every time you pay for dinner or hand over a business card.
Leather is the natural material of choice. Premium leather wallets age beautifully over time, showcasing a unique patina; the right one could be with you for a lifetime, gradually increasing in sentimental value over the years. Not only that, but the material oozes timeless quality: a man that invests in a leather wallet certainly values craftsmanship and class. When it comes to colour, always opt for understated hues like cognac or chocolate.
It's crucial that said EDC wallet is sleek and uncomplicated, fitting effortlessly into trouser pockets. A bulky option is not only uncomfortable but unsightly. If cash isn't one of your everyday carry essentials, then a stripped-back cardholder is probably the best option. For those gents who still prefer to carry cash, a slim bi-fold wallet is an obvious solution, ensuring you never lose a wandering £50.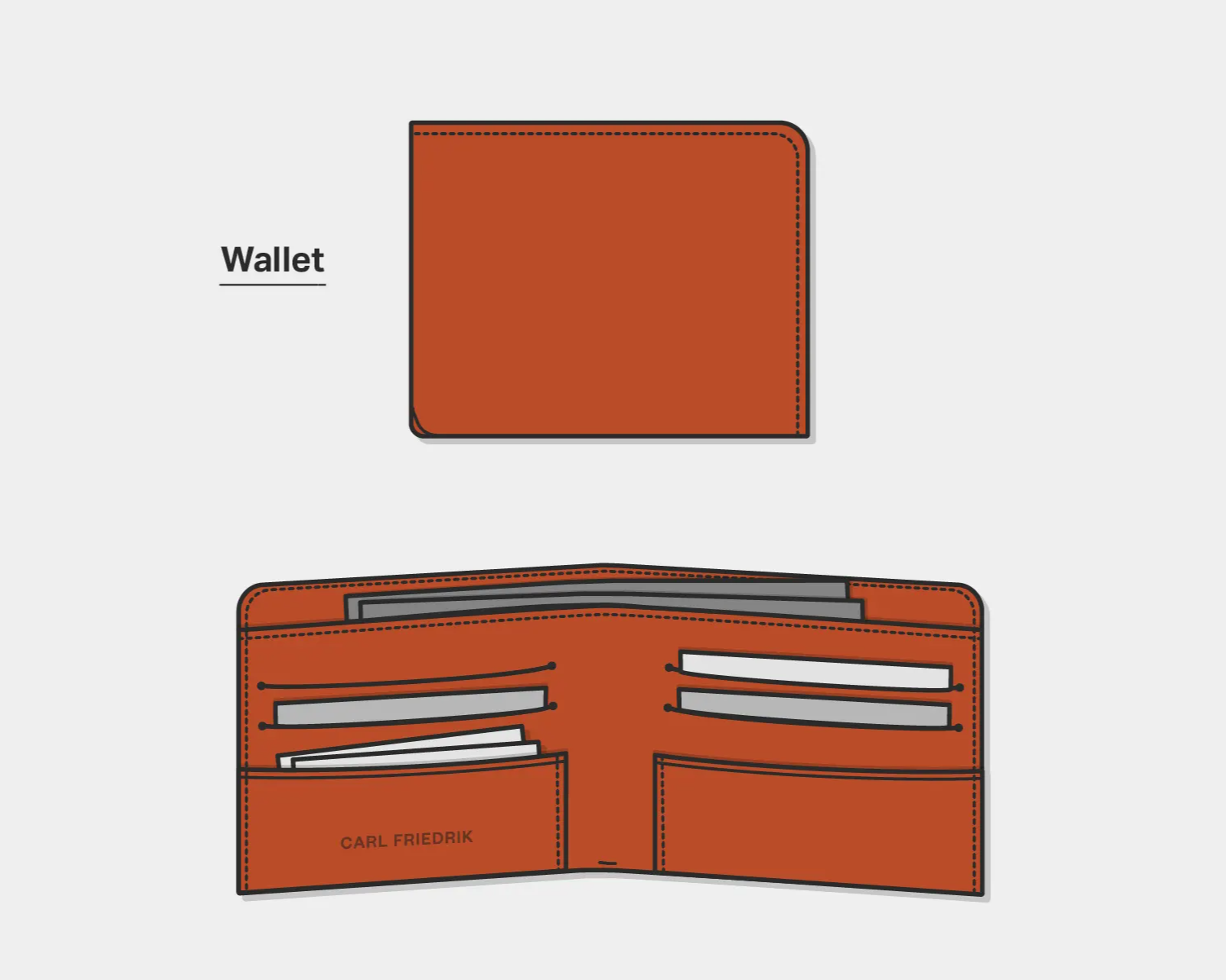 Key organiser
Keychains: they're loud, bulky, prone to making holes in our trouser pockets and a real eyesore. Key organisers solve all four of these problems, hence why they're one of the best EDC items around, and an upgrade every suave chap needs.
Key organisers arrange keys in a compact and functional package, kept under tension and ready to be easily drawn out when needed. So instead of scrambling to find the right key, you can calmly open doors with the grace befitting of a gentleman. Because keys can't move around, noise is eliminated and — more importantly — your favourite pair of linen trousers escape being butchered.
The majority of key organisers are rugged in aesthetic, similar in appearance to pocket-sized multi-tools. They're utilitarian but unattractive, and for the man who swears by an Oxford-cloth button-down shirt, this just won't do. Instead, you'll want to add a leather key organiser to your daily carry, an item that complements your wallet and is a design piece in its own right.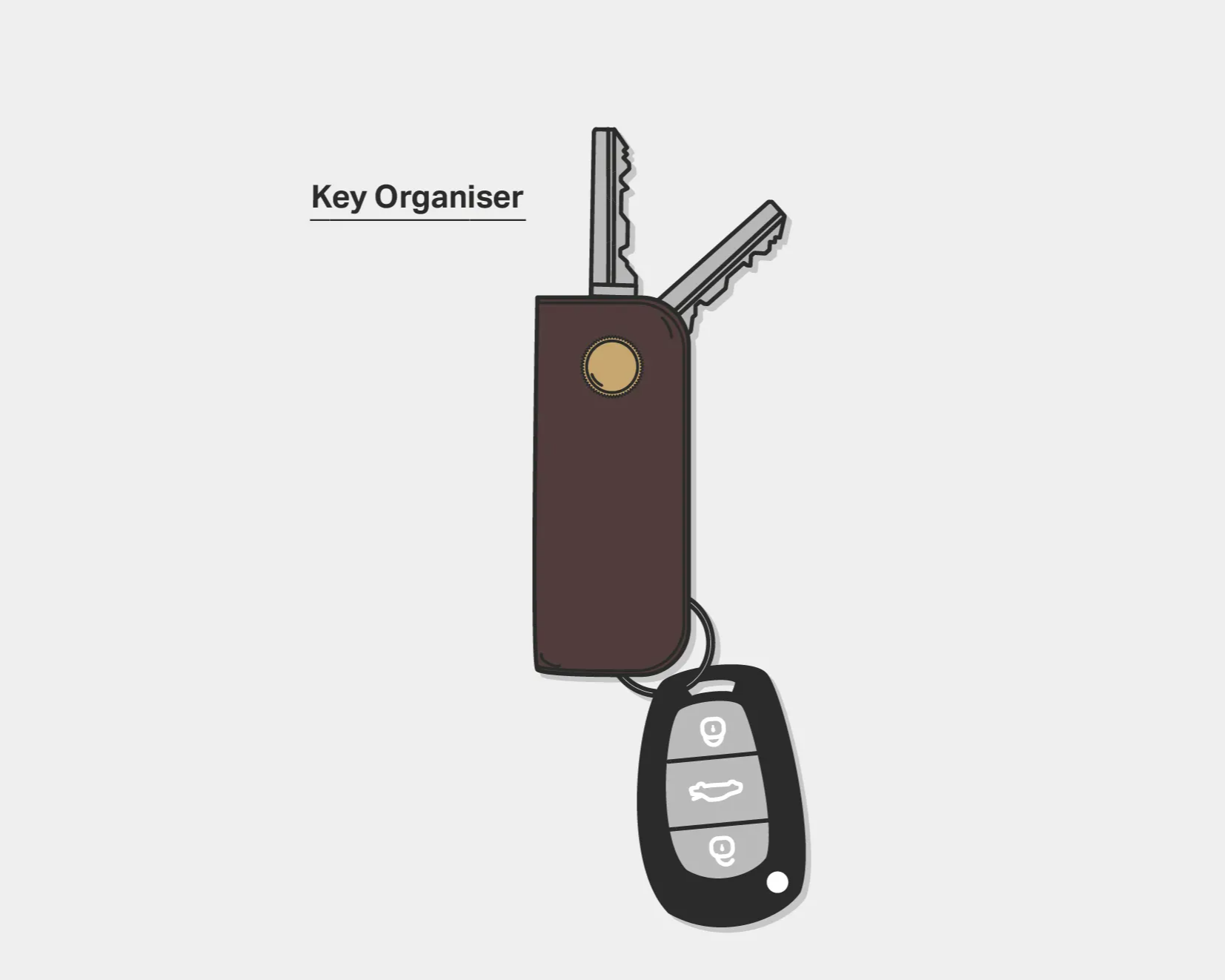 Sunglasses
Initially valued for their eye-protecting qualities, sunglasses have now largely outgrown their original purpose. In many ways, they have also usurped the hat as man's accessory of choice. You'll require multiple pairs to accommodate for different moods, outfits and occasions, but at least one should always be in your everyday carry.
Aside from shielding eyes from the sun's ultraviolet rays, the right pair of shades will enhance your attire, imparting a touch of flair. We're big fans of round frames and classic shapes, but if you're feeling experimental, clear frame sunglasses and a crisp navy suit is a truly debonair combination. Fashion faux pas extends to sunnies, so we recommend avoiding excessively large, heavily branded models. The old saying, 'less is more', rings particularly true here.
Whether resting on your nose, head or hooked on a shirt, sunglasses are a classic EDC essential. Just remember to check the weather first.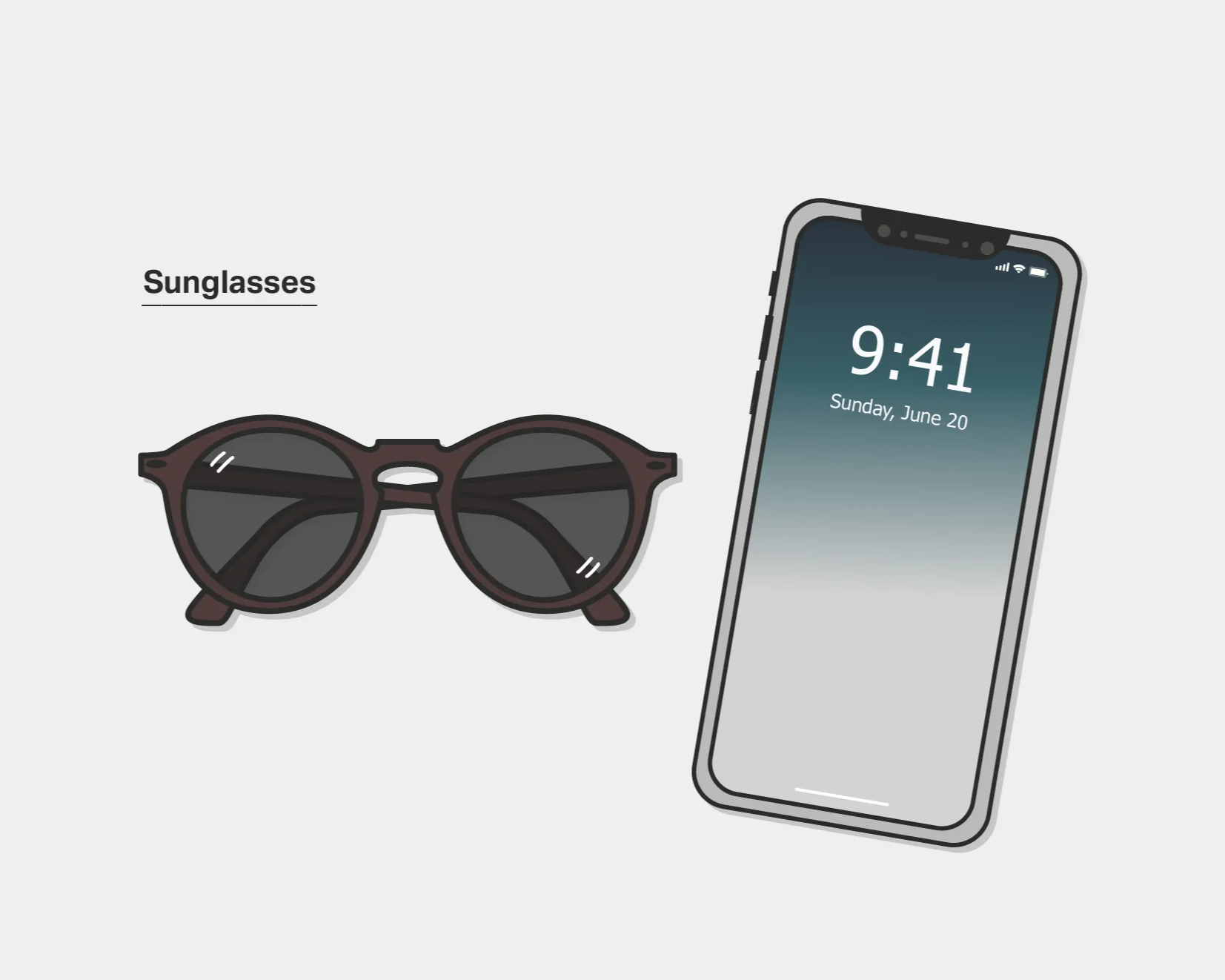 Cufflinks
Okay, strictly speaking, cufflinks aren't something you carry, but we couldn't resist squeezing them in. The oft-overlooked cufflink is one item that exemplifies the subtle, traditionalist style synonymous with the gentleman. After all, it's the small details that complete an ensemble — and make a savvy dresser stand out from the crowd.
Cufflinks might not be universally accepted by the everyday carry community, but we know their worth. Apart from elegantly securing the cuffs of dress shirts, this penny-sized accessory brings a personal touch and sense of finality to any apparel. Cufflinks have an ornamental quality and are available in an array of colours, styles and dimensions. They're a subtle addition — but still, an appendage that belongs in any gentleman's EDC.
If owning a collection of straps is the best way to accessorise your watch, a healthy stock of cufflinks allows you to breathe new life into neutral shirts. Keep in mind that contrast is key here, and that clean and simple designs always trump flashier options. Other suit-related paraphernalia, like tie bars, watches and lapel pins work in tandem with cufflinks, so always have one eye on the bigger picture.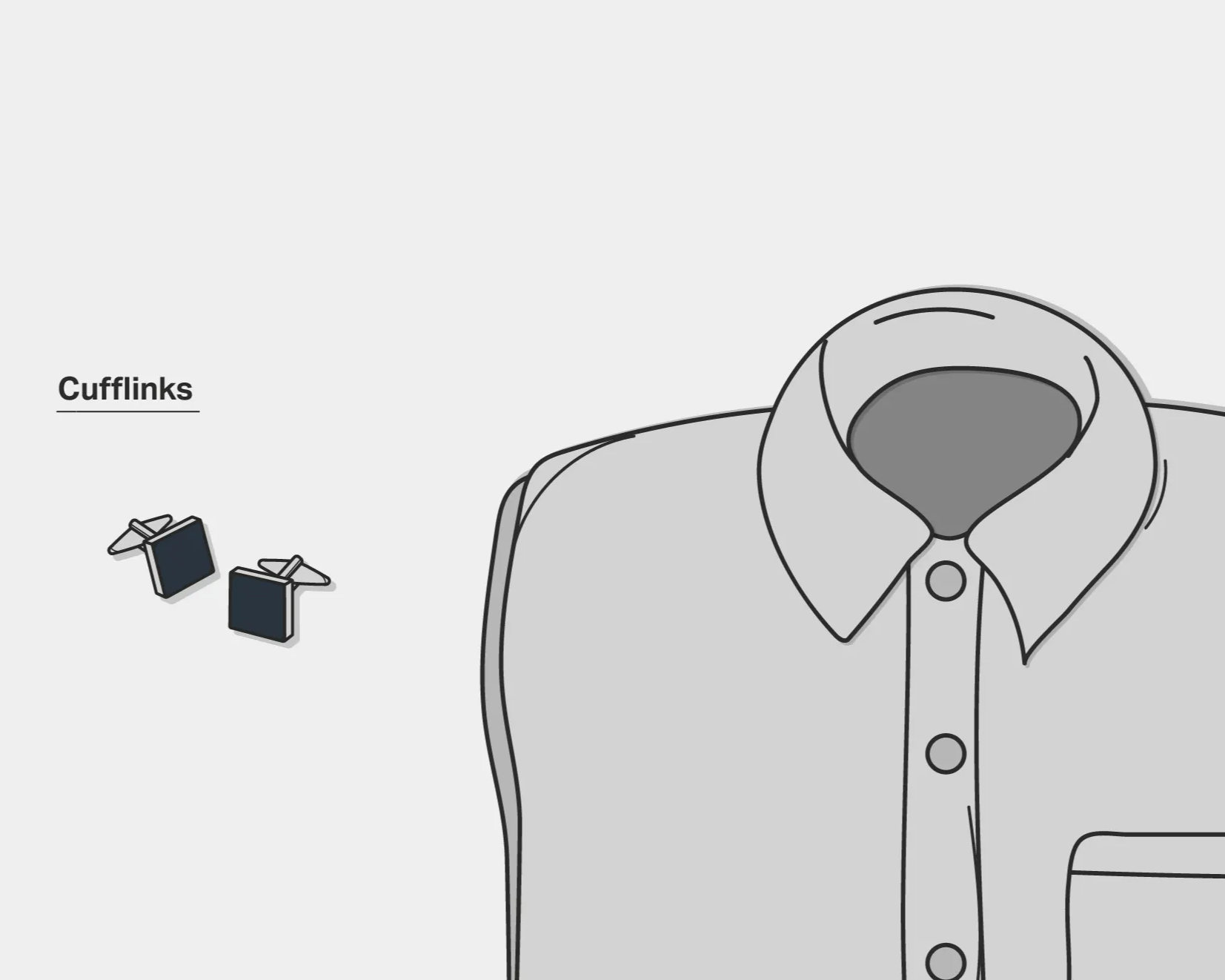 Pen and notebook
With a pen and notebook close-at-hand, you can capture thoughts during the day, tick off to-do lists, annotate reading material, take care of paperwork. The list goes on. There is also a timeless quality to pen and paper, and anything that reduces our reliance on phones and laptops is worth celebrating. For the corporate man, in particular, the pen represents an essential EDC tool. With contracts to sign and documents to review, it pays to move around with a reliable writing instrument.
As each item is lightweight and compact, it's easy to assimilate a pen and notebook into one's everyday carry. Look no further than a high-quality fountain pen: an emblem of elegance that will last a lifetime if cared for properly. On the notebook front, leather-bound options are similarly durable and stylish. But the exercise of writing is ultimately about tangibility, so if the pen feels comfortable and the paper smooth, you're onto a winner.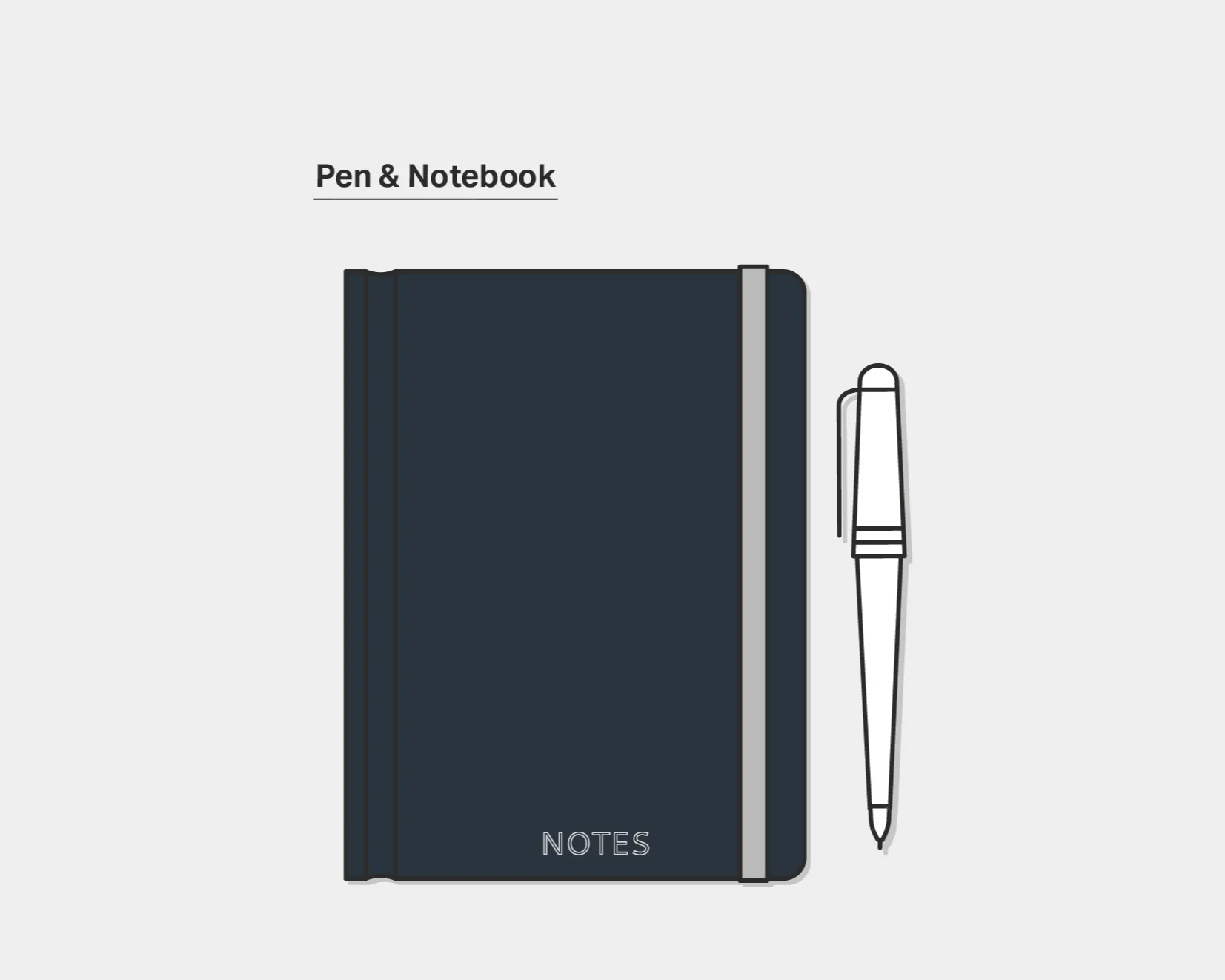 Noise-cancelling wireless headphones
The epitome of an everyday carry essential. There is an infinite amount of scenarios in which headphones come in handy. From your noisy daily commute, to when you're grabbing an al fresco coffee or going for an impromptu midday run. A quality pair will also shield you from distractions, helping to improve your productivity.
The benefits of going wireless are well documented. No more tangled, unsightly wires. Greater portability. And, crucially, you avoid ruffling your perfectly pruned hair. Ideally, you'll want headphones that can be neatly tucked away into your pockets or bag. Wireless earbuds are a practical solution if you value travelling light.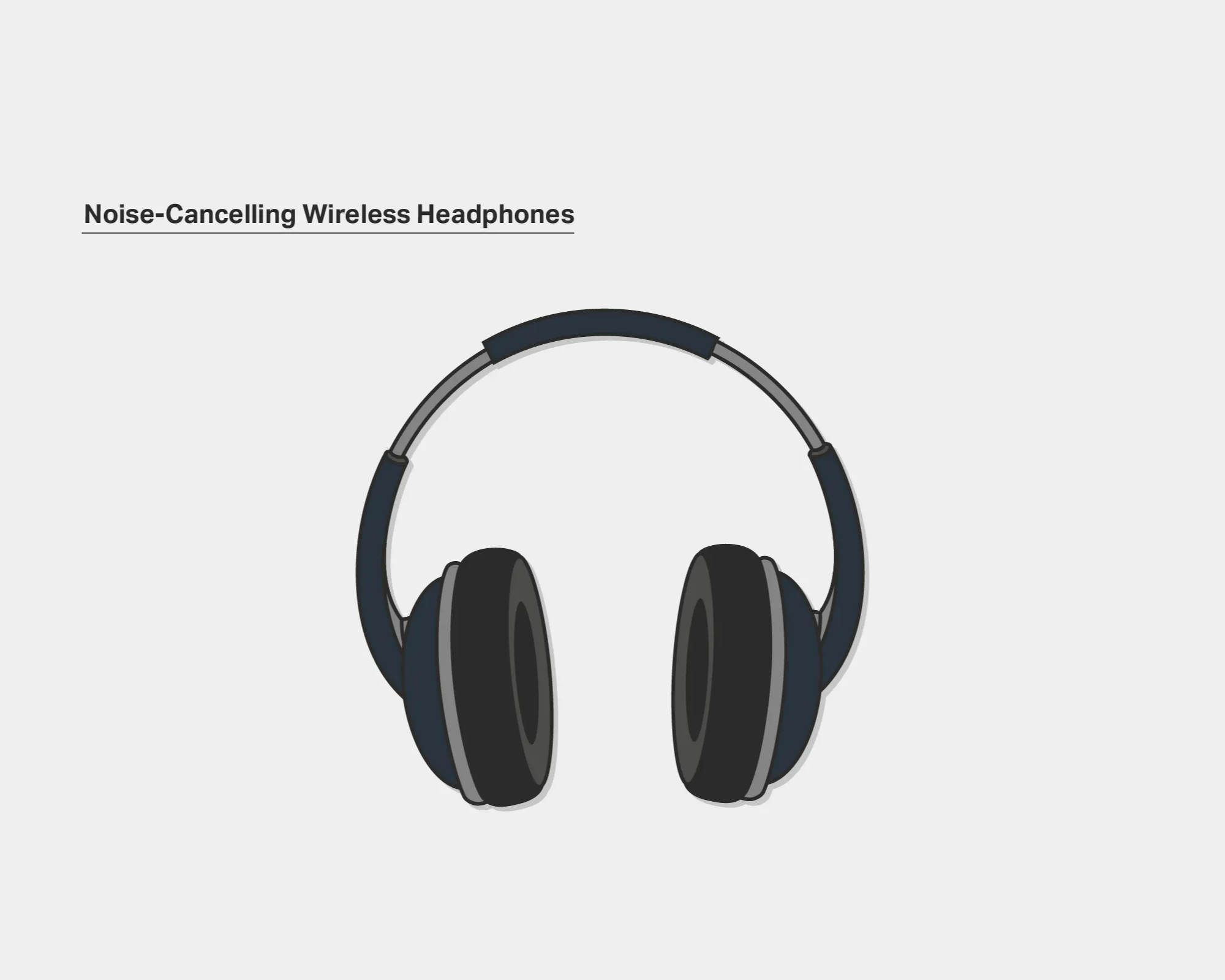 Bag
How else do you plan on transporting all your daily essentials around? The modern gentleman's everyday carry bag should be practical, with a considered internal layout that accounts for his various other articles, such as a pen, notebook and laptop. It should be durable, comprised of quality materials and hardware, allowing it to live up to the demands of modern travel. And it should never compromise on style. For while the culturally significant handbag still reigns supreme, men's bags are more in vogue than ever before.
Though an everyday carry backpack probably isn't the obvious choice for a tasteful gent, it's a style of bag that has been polished in recent years. There's also the question of comfort. Backpacks distribute weight evenly across your body, incorporate padded straps and leave you hands-free: a real advantage for those who live an active lifestyle.
A quintessential leather briefcase represents more familiar terrain for the seasoned businessman. Steeped in history and certain to complement a refined wardrobe, it's a status symbol that's sure to turn a few heads. Invest in one that incorporates premium leather and, with the right treatment, it will be by your side for many years, developing a patina over time.
If you'd like to delve a little deeper into the world of men's EDC bags, Carl Friedrik's Bag Guide has a wealth of additional information on the topic.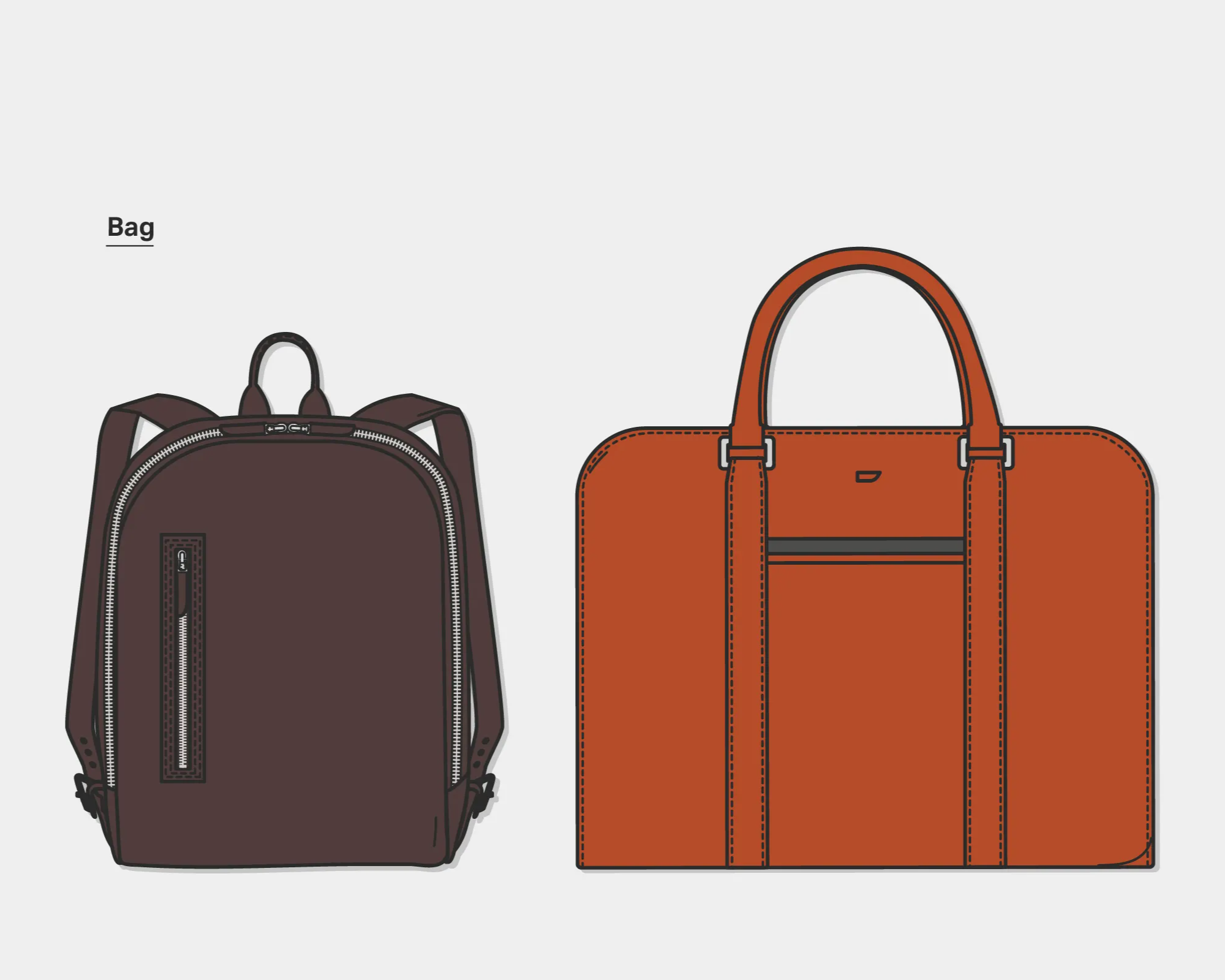 Wristwatch
A wristwatch is one of the best EDC items because it is convenient, serves a clearly defined purpose and reflects the owner's style inclinations. For the polished man of today, a classic dress watch constitutes the ideal accessory, a versatile timepiece that can be paired with anything from a tailored tuxedo to a tweed blazer or Saville Row suit.
Above all else, a vintage dress watch is minimalist and delicate, with a typically smaller watch case and an uncomplicated, uncluttered feel. This distinct look has been immortalised by iconic watch models like the Cartier Tank, Patek Phillipe Calatrava or Jaeger Le-Coultre Master Control.
Horology experts will tell you that finding the right aesthetic is only part of the puzzle. Your EDC watch must also be comfortable and in proportion with the size of your wrist.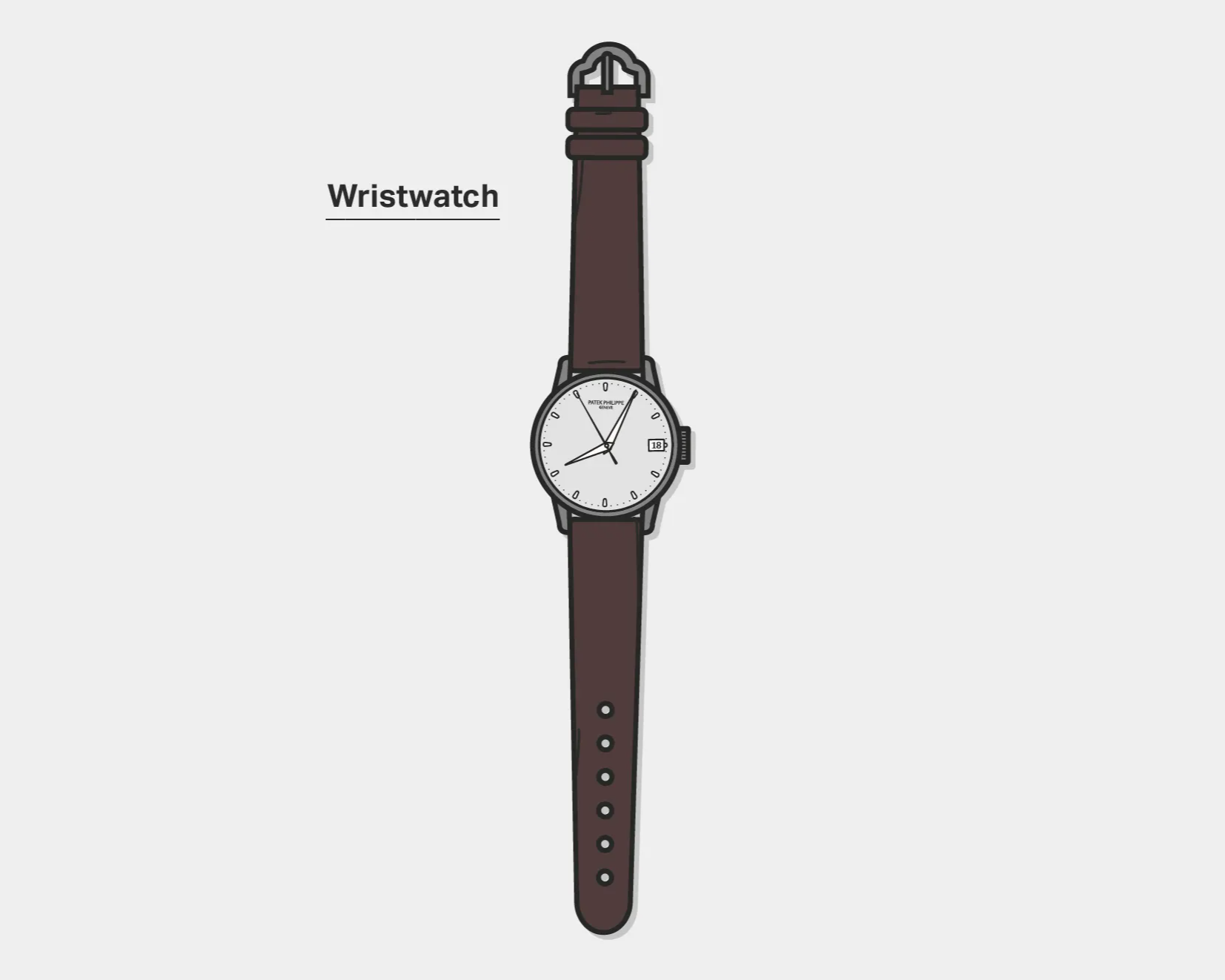 Summary
There you have it, gentlemen. 8 everyday carry essentials to help keep you at your — courteous — best.