Heavy duty zipper
With individually brushed and polished teeth, this symmetrical zipper creates a refined contrast to the natural leather.
Made in Italy
This product is handmade by a small team of artisans, in the country renowned for leather goods manufacturing.
As featured in Wirecutter
Ashby was included in Wirecutter's list of Best Laptop Tote Bags 2022.
Zipped or open? Two ways to carry
A Raccagni Simmetrica zipper ads elegance and functionality. Keep your items concealed with the zipper closed. During the days where quick access is required - keep the zipper out of the way by folding them into the bag.
Full featured functionality
The clean exterior hides an interior fitted with pockets designed for a fast paced modern lifestyle. A variety of pockets and smart features keeps your precious items safe and organised.
Personalisation
Add your initials or name and make Ashby truly yours.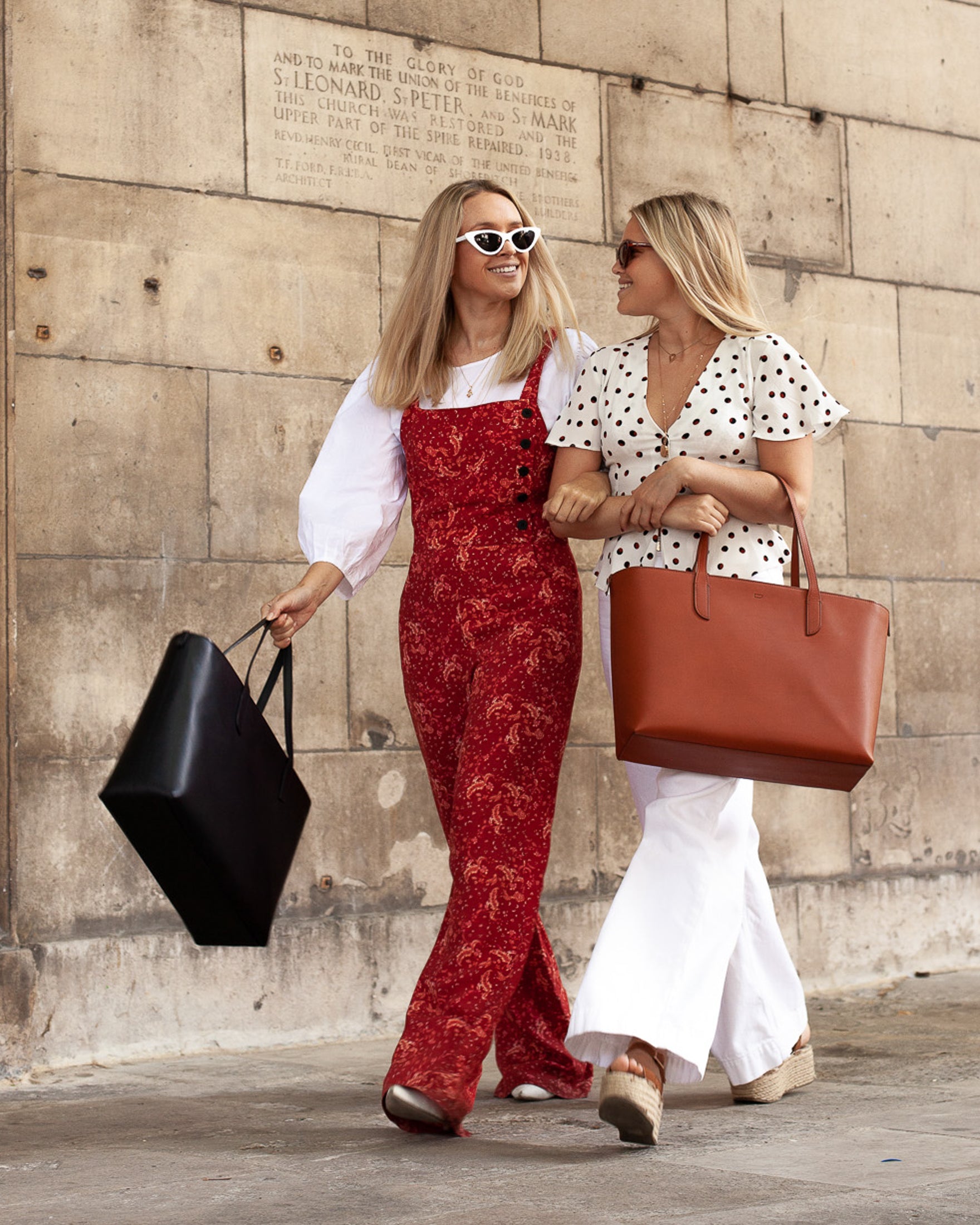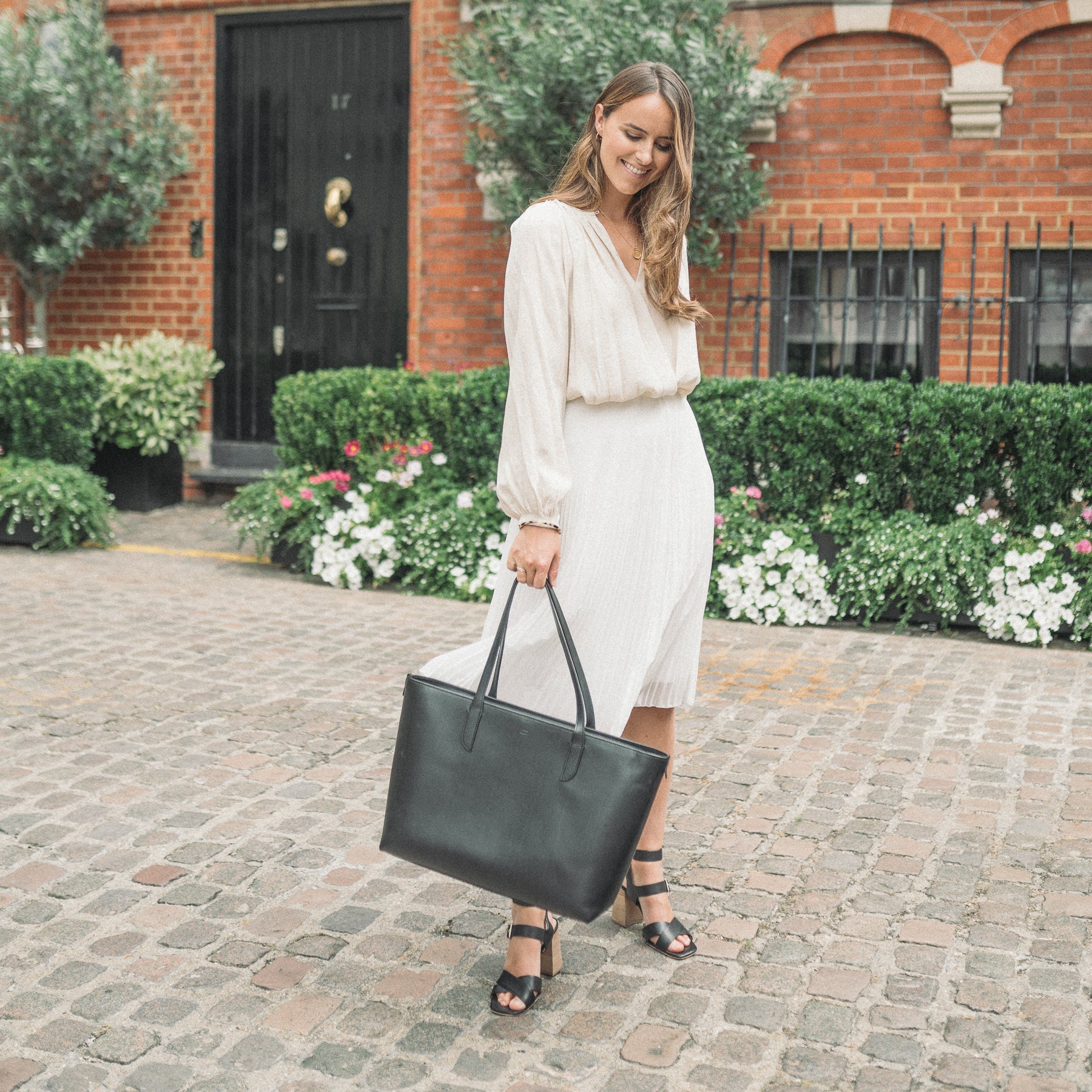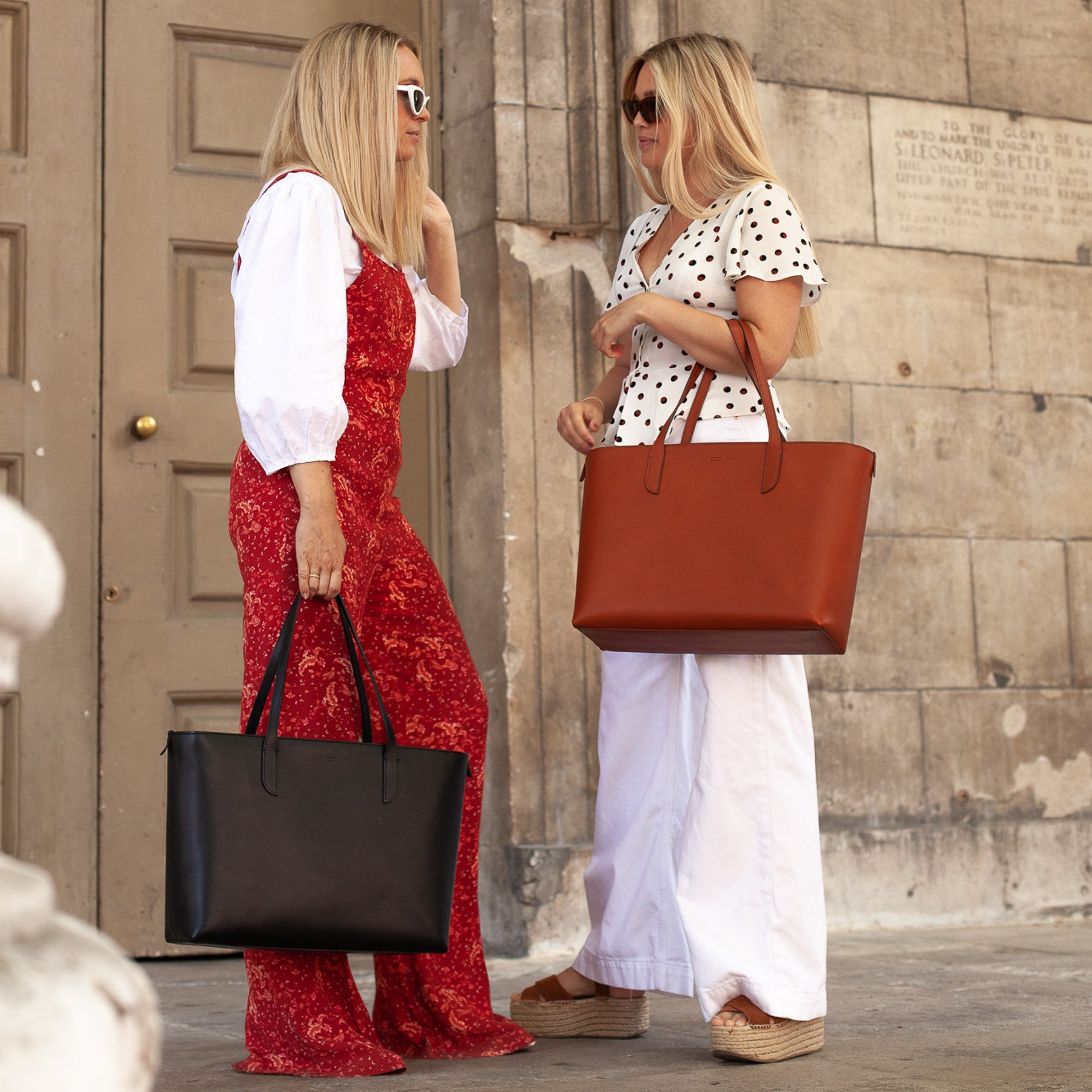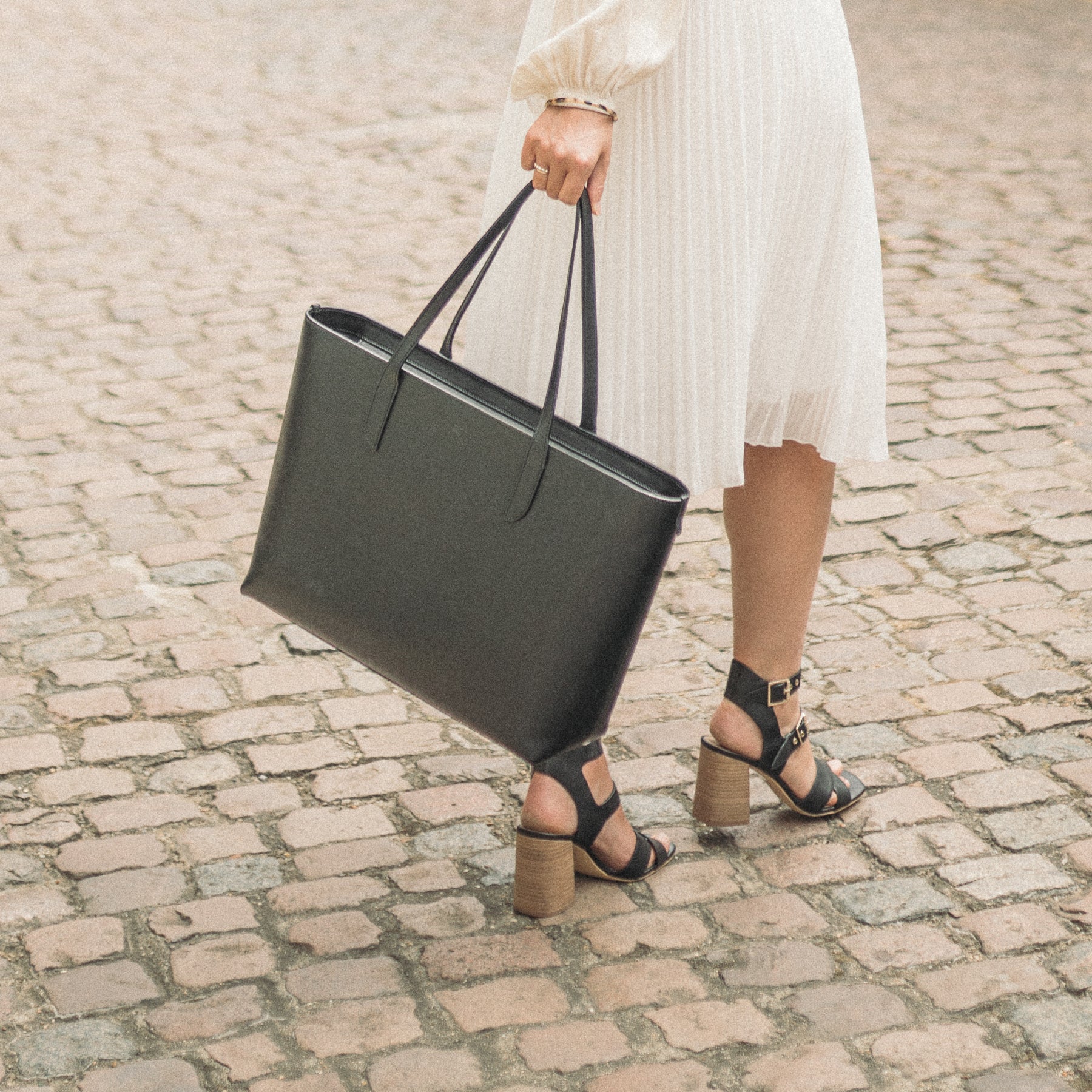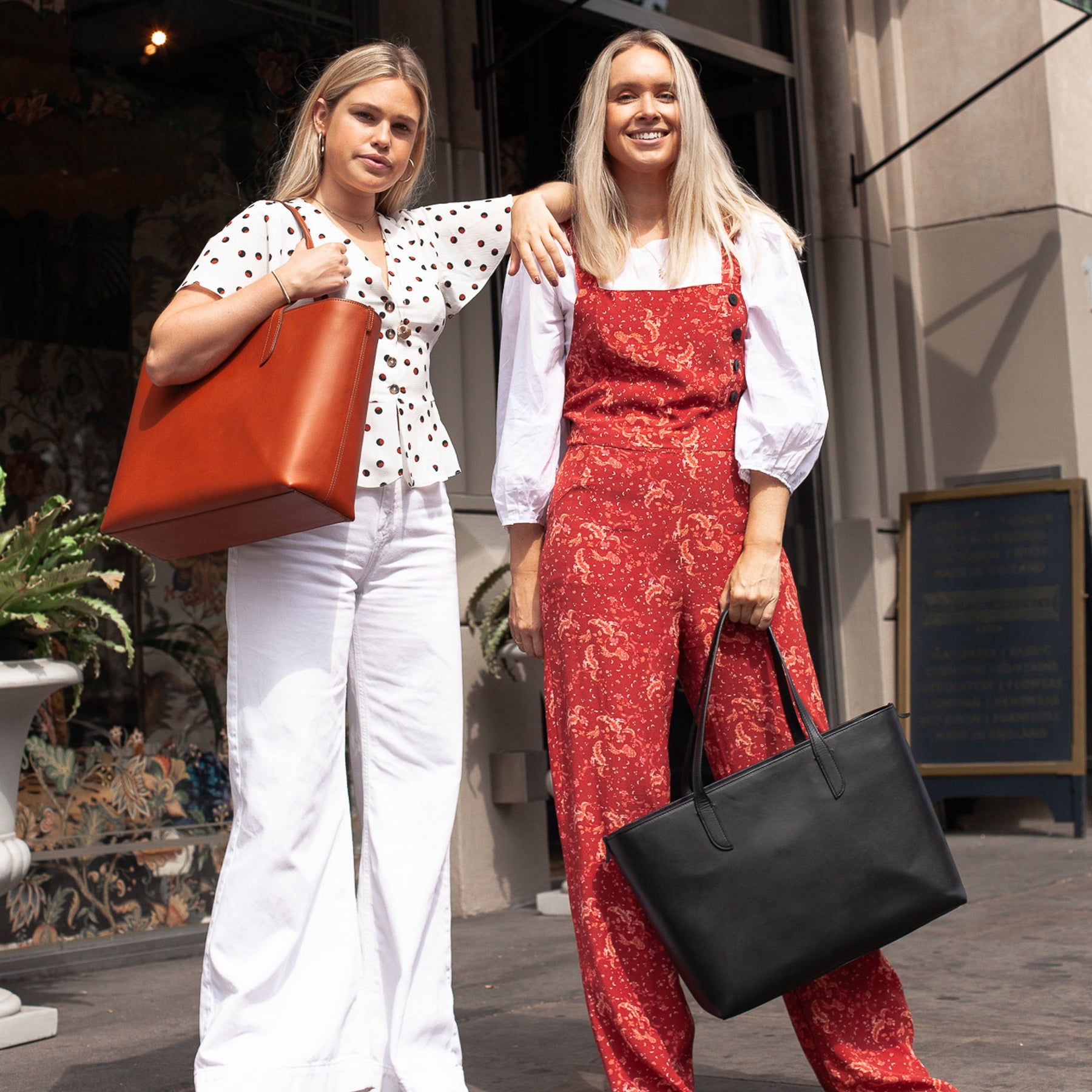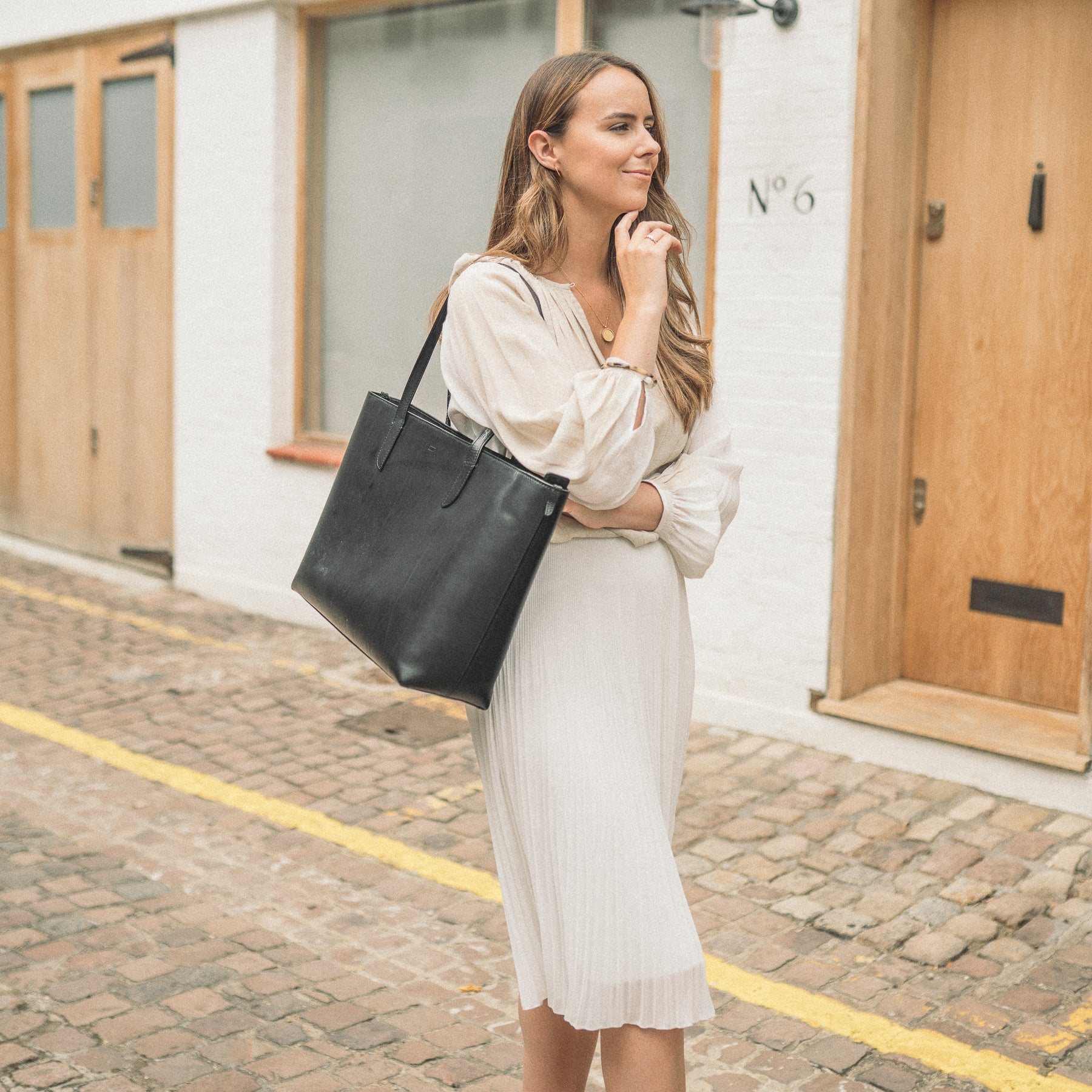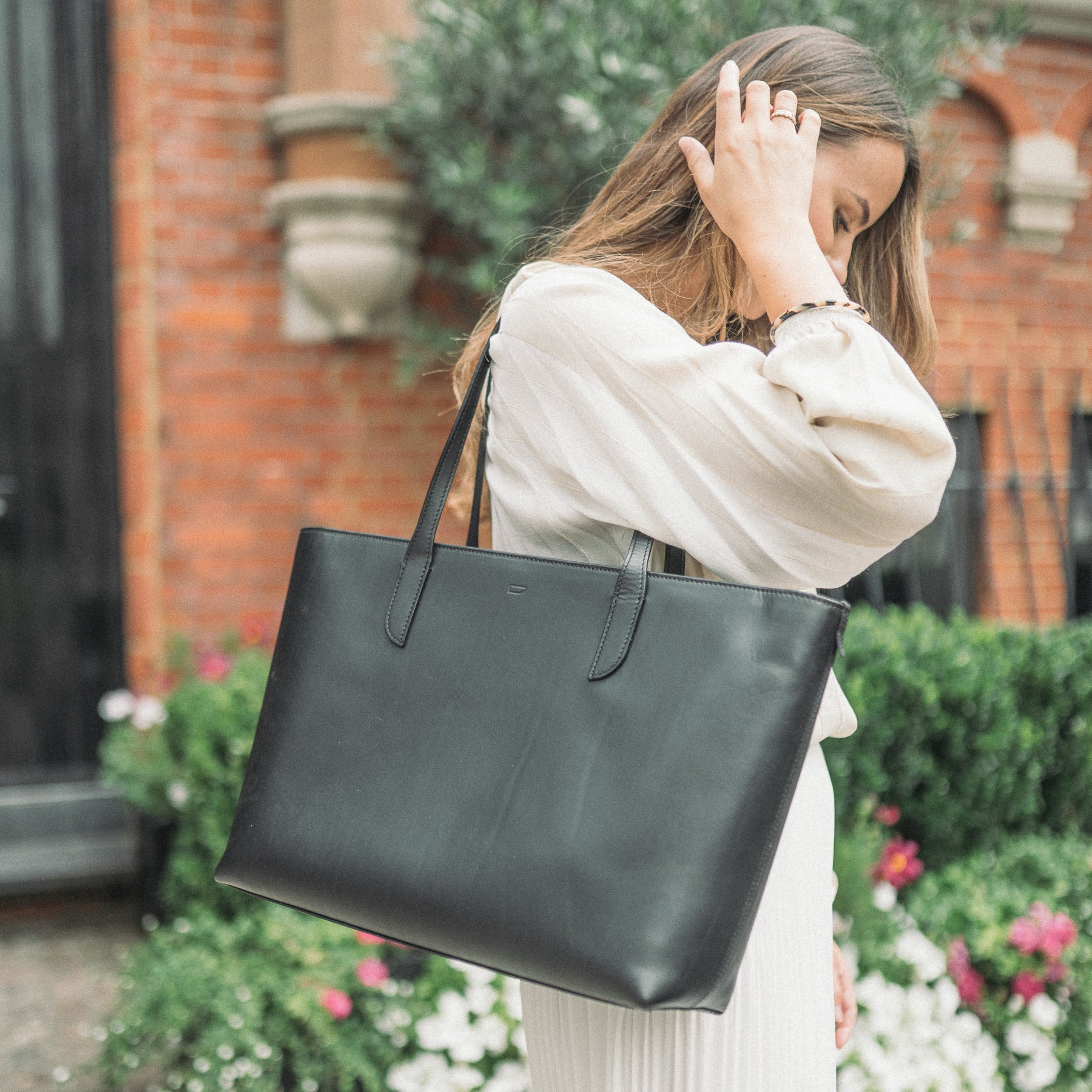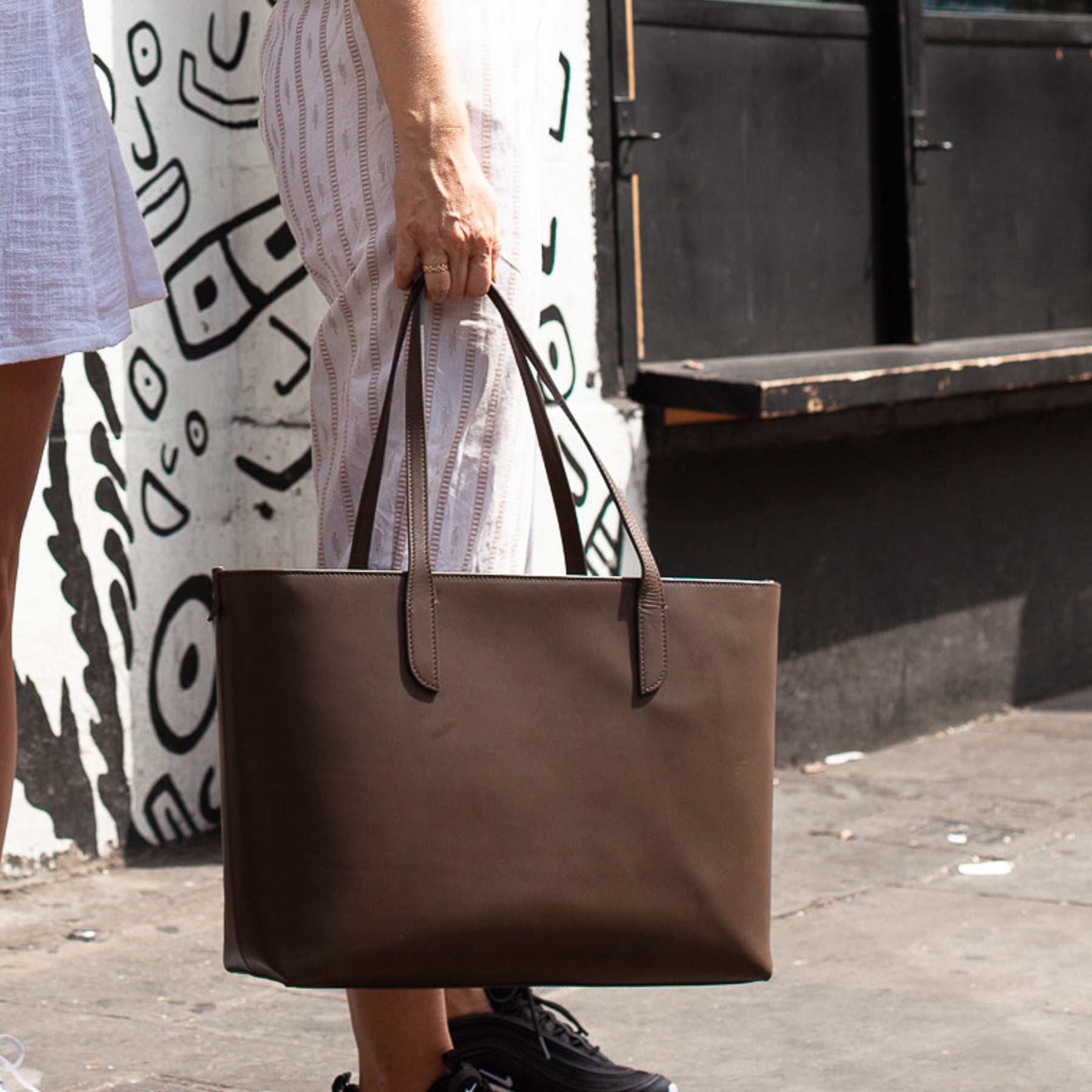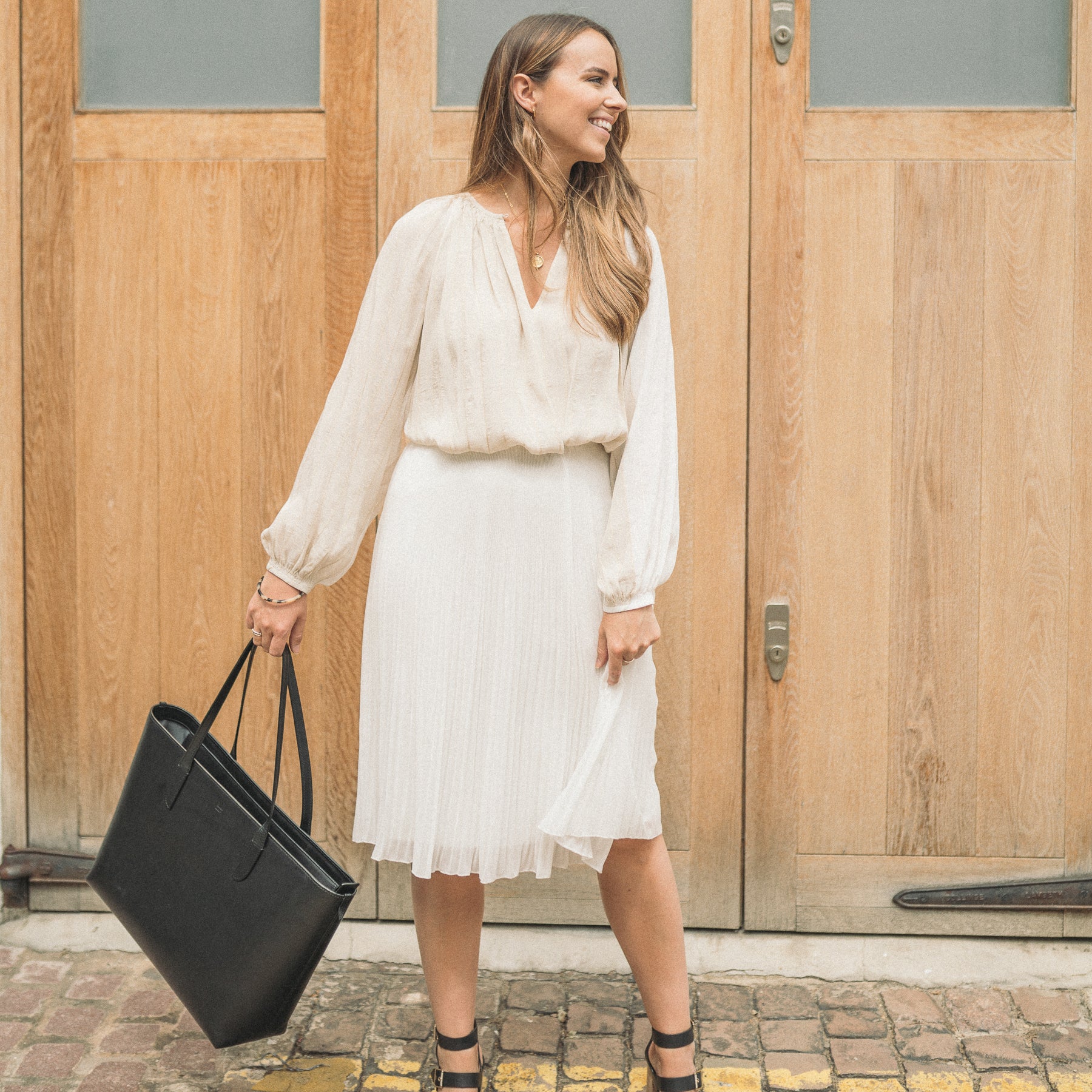 Carl Friedrik Ashby leather tote black with pink lining
I purchased the Carl Friedrik Ashby tote in black with the pink lining in autumn 2019. This business tote is the embodiment of simplicity at its best!
After my previous tote of 30 years was no longer viable, I began searching for a business tote and finally found the Ashby.
Before I used this stunning tote, I applied the leather cream purchased with this bag and have had no problems.
Sleek. Practical. Excellent craftsmanship. Smooth and reliable zipper. Substantial leather. No problems with the lining. I put my purse in the Ashby tote along with a zippered portfolio for my papers and there is plenty or space for other items.
Customer Service was enormously helpful.
Potential ways to improve this sleek bag include adding an outer pocket for keys and other small items and allow the potential to attach a removable strap to carry cross-body. I use a wheelchair and unless someone helps me, it would be easier to maneuver with a longer strap.
Speaking of zippered portfolios, should Carl Friedrik come out with one, I'd be extremely interested. I remain old-fashioned and don't use a laptop.
Great product
A very nice bag - quality of the bag is just great!!!
Sample bag
It's excellent leather I only wish that the inside of the bag had a lining on the walls maybe with your logo other than that it looks beautiful it's for my wife's b day