Your journey is our destination
Our luggage is designed to make your journey better, load lighter and life simpler.
Try it for 100 days
We give you 100 days to go exploring with your new suitcase. If things don't work out, return it within the trial period for a full refund.
Made to last a lifetime
The holiday never has to end when your suitcase is backed by a lifetime guarantee.
Get to know your next travel companion
Robust handle & trolley system
Comfortable all day, durable for all kinds of travel.
Zipperless
aluminum frame
The ultra-durable frame provides a rigid, premium experience.
Natural leather detailing
An ode to vintage designs: Handles made from vegetable-tanned Vachetta leather.
Lightweight
polycarbonate
A structured polycarbonate shell, designed to withstand the rigours of modern-day travel.
TSA-approved locks
Combination locks keep your contents safe.
Silent 360° Japanese spinner wheels
With Japanese-designed Hinomoto wheels, the suitcases go wherever (and however) you go. In silence.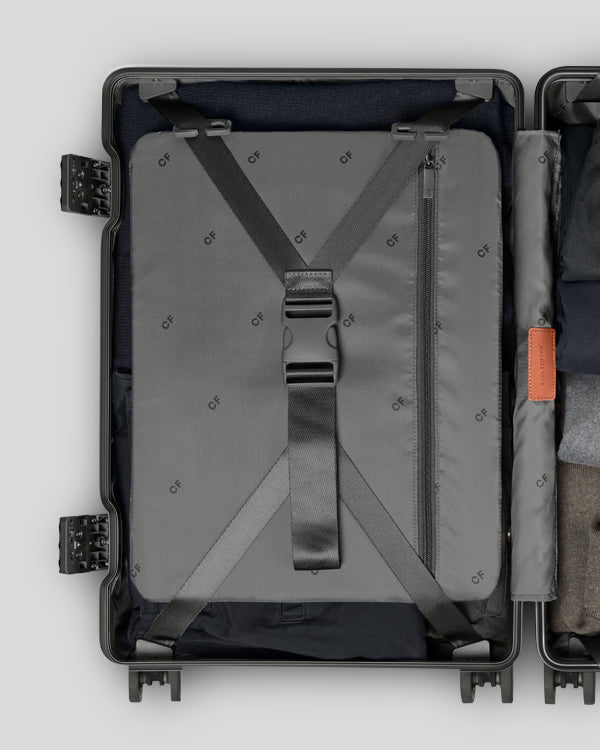 A better way to pack
Two open interior compartments. Removable compression straps and pads. Subtle zip pockets. Divide and conquer your belongings with ease.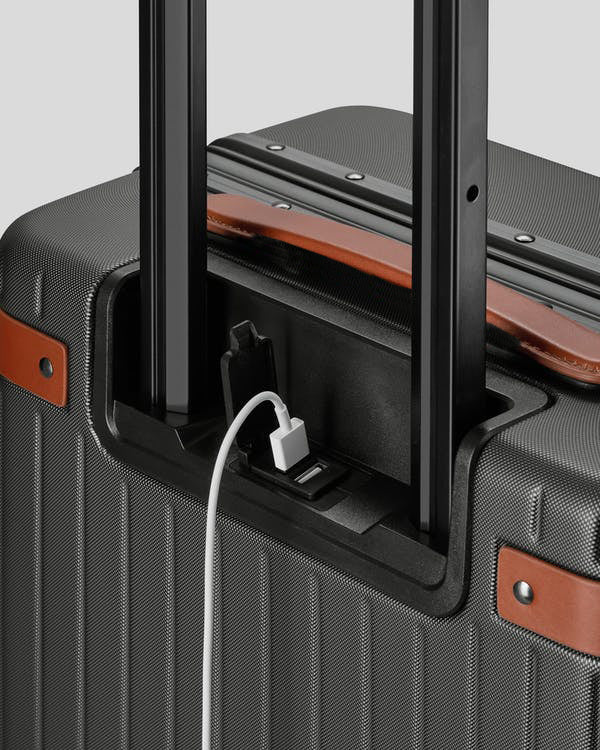 Stay fully charged
Add an optional removable battery (carry-on suitcases only) to ensure you never run out of juice when you need it the most.
Never travel solo.
Our luggage items are made to work together.
What pilots & professionals say about our luggage.
It's super easy moving around the airport with my carry-on. The suitcase is light, the handle is robust and the spinner wheels make it easy to steer.
– David W. Corporate jet pilot.
Great looking, well put together, quality product. Handling with effortless ease. A must for aircrew as it can continually cope with literally going around the planet.
– Krit C. British Airways pilot.
Sleek look. Solid construction. Every element is well thought out. From the removable battery for charging your phone to the leather detailing.
– Santiago R. Avid traveller.
The carry-on comparison.
Two essential cabin suitcases. One for your needs.
The Carry-on Pro
Hard-shell suitcase with front pocket
K846,600.00
Shop now
For serious business. And pleasure.
Same clean lines and understated feel, but a fresh hard-shell pocket for seamlessly retrieving your laptop and travel documents. Ideal for 1-5 days of travelling.
Volume
43 litres
Width
38cm (14.9 inches)
Height
55cm (21.7 inches)
Depth
25cm (9.6 inches)
27cm expanded (10.6 inches)
Weight
4.3kg (9.5lbs)
Shop now
The Carry-on
Hard-shell cabin suitcase
K1,044,600.00
Shop now
For timeless elegance.
Compact shape and robust structure, with a sleek aesthetic and pared-back design.
Ideal for 1-5 days of travelling.
Volume
40 litres
Width
38cm (14.9 inches)
Height
55cm (21.6 inches)
Depth
22.8cm (8.9 inches)
Weight
3.5kg (7.7lbs)
Shop now
Get it as a set
Upgrade your packing experience
As seen in HBO's Succession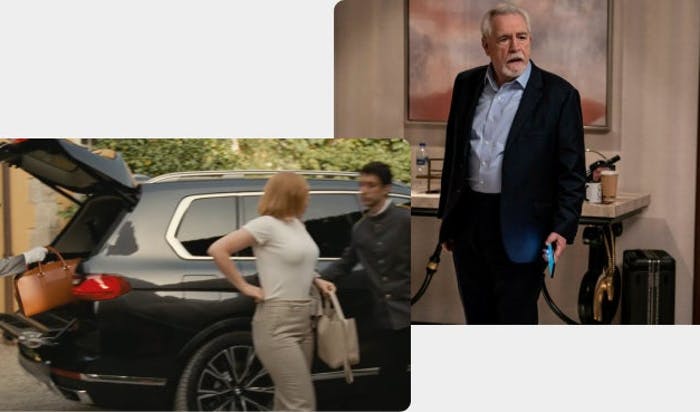 As seen in HBO's Succession
Elevate your travels with our refined luggage collection, as featured in the latest series of Emmy award-winning boardroom drama, Succession.